The Best Classic Movies on Netflix You Can Stream Right Now
Netflix is there for you when you want to binge watch every episode of Breaking Bad or revisit the last Avengers movie before Endgame arrives in theaters. And then there are the numerous original movies and shows that the streaming service keeps churning out, which could probably keep you entertained for year.
But the Netflix library is less comprehensive if you're a fan of classic film. You won't find old-school masterpieces like Psycho or Casablanca in its library, something that cinephiles have long griped about. But there are still some gems on Netflix that movie buffs can enjoy. These 10 movies are among the best classic and old Hollywood films you can find on the streaming service.
Strangers on a Train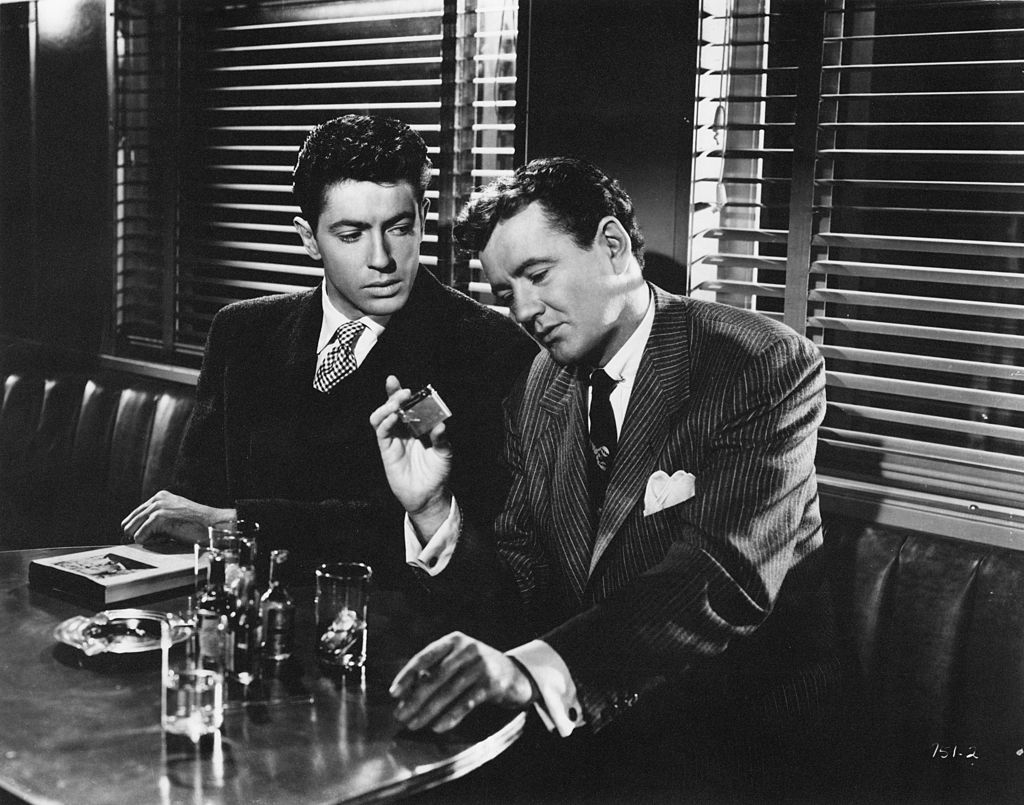 Netflix has just one movie directed by film legend Alfred Hitchcock, but it's a good one. Strangers on a Train is adapted from a novel by Patricia Highsmith, who also wrote The Talented Mr. Ripley. A tennis star meets a charming psychopath, who shares his plan for the perfect murder: two people who each want to get rid of someone "exchange" the murders. Soon, the tennis star's wife is dead, and the mysterious stranger wants him to follow up on his end of the deal.
The Stranger
Citizen Kane is regarded by many as the greatest film ever made. You can't stream it on Netflix, but you can watch The Stranger, another movie from director Orson Welles. In this 1946 thriller, an investigator tracks a fugitive Nazi to a small town in Connecticut, where he's assumed a new identity, to which he'll go to great lengths to protect. Also streaming is The Magnificent Ambersons, a 1942 film also directed by Welles.
The Third Man
Fans of Welles will also want to check out The Third Man, 1949 noir that stars Joseph Cotton as a writer who arrives in Vienna to visit his childhood friend Harry Lime (Welles), only to discover he's dead – or is he? Directed by Carol Reed and based on a novel by Graham Greene, Time Out declared it the second-best British film of all time in 2018.
The Graduate
Mike Nichols won a best director Oscar for The Graduate in 1967, its one win out of seven nominations. The movie was the first big role for Dustin Hoffman, who plays Benjamin Braddock, the recent college grad who embarks on an affair with his neighbor Mrs. Robinson (Anne Bancroft), while falling in love with her daughter, Elaine (Katharine Ross).
East of Eden
Elia Kazan directed this 1955 movie, which featured James Dean in his first major film role. It was one of just three movies the actor would appear in before his death at age 24. Dean earned a best actor nomination for playing Cal Trask, the black sheep son of a California farmer.  
Doctor Zhivago
If you're in the mood for epic romance, you could do worse than to queue up David Lean's Doctor Zhivago, his sweeping adaptation of Boris Pasternak's novel set against the backdrop of the Russian Revolution. It stars Omar Sharif as Zhivago and Julie Christie as his love interest Lara and won five awards at the 1966 Oscar ceremony.
Apocalypse Now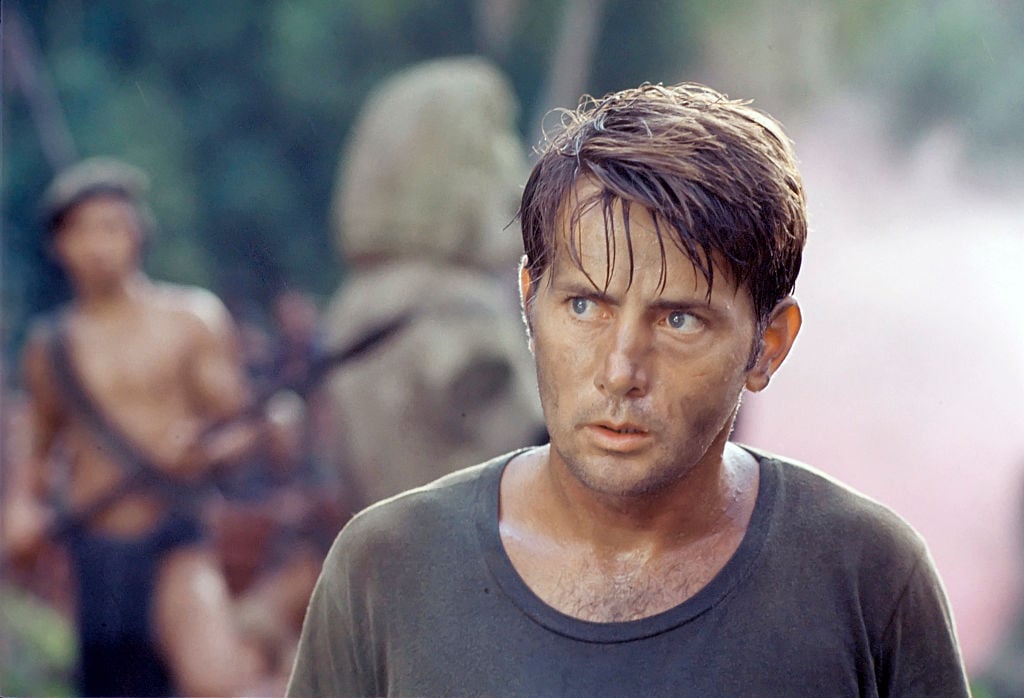 The Godfather trilogy left Netflix at the end of 2018, but you can still stream Francis Ford Coppola's Apocalypse Now. This brutal 1979 drama is about a young army captain (Martin Sheen) who is ordered to travel upriver to find the unhinged Colonel Kurtz (Marlon Brando) and kill him. ScreenRant called it the greatest war movie of all time.
The Wild Bunch
The violence in Sam Peckinpah's The Wild Bunch shocked viewers when the movie was released in 1969, but this revisionist western about a gang of aging outlaws has since earned a place in movie history. The American Film Institute declared it the sixth-best western ever made and included it on its list of the greatest movies of all time.
A Clockwork Orange
The only Stanley Kubrick movie streaming on Netflix, A Clockwork Orange is famous for its violent, dystopian vision of the future, where Alex (Malcolm McDowell) leads a gang of young thugs through "a bit of the old ultra-violence" until he's arrested and undergoes an experimental rehabilitation technique. It's No. 70 of AFI's list of the top 100 movies ever.
Jaws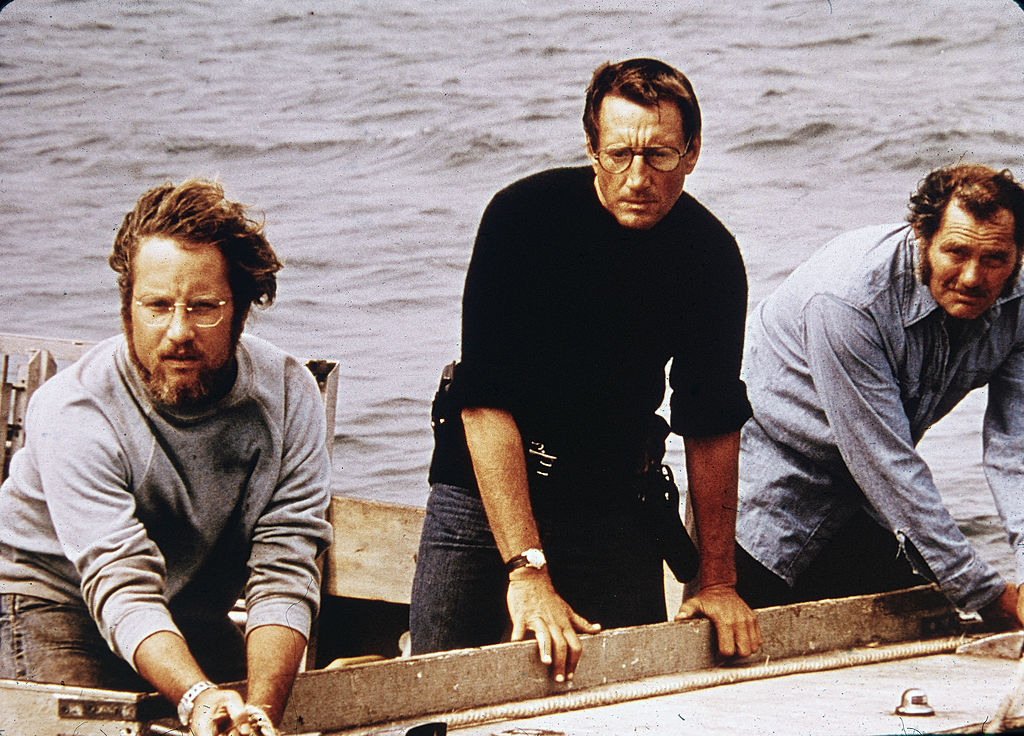 With Jaws,Steven Spielberg elevated what could have been a schlocky B-movie about a killer shark into something truly terrifying. The 1975 film helped define the whole concept of the summer blockbuster and created a permanent PR problem for great white sharks. Empire declared it the eight-best movie of all time, just behind another Spielberg flick, Raiders of the Lost Ark, which you can also stream on Netflix.
Check out The Cheat Sheet on Facebook!