The Best Disney Princesses, Ranked
Tiana is hardworking, Pocahantas is headstrong, and Mulan is fearless. When it comes to princesses, Disney has a handful of empowering characters for fans to choose from. One princess was created by Pixar for the movie Brave, Merida. Another isn't technically a princess, as Elsa is the Queen of Arendelle.
It's hard for some Disney lovers to name their favorite character. Still, some viewers took to Ranker, voting for their favorite princesses. Here's a list of the Best Disney Princesses, according to fans on Ranker.
Rapunzel from 'Tangled' has the #3 spot on Ranker for in the 'Best Disney Princesses' category
Sure, she has magic hair that glows when she sings, but Rapunzel is so much more than that. This character takes an active role in following her dreams. After eighteen years of being locked in a tower, she travels into the unknown with Flynn Rider as her only guide. Rapunzel is fun-loving, spirited, adventurous, and not afraid to stick up for herself and save the man she loves.
Additionally, what makes Rapunzel's story unique are the characters that accompany her on her journey. Maximus is hilarious, Pascal is adorable, and Flynn Rider/Eugene could easily break a few hearts with his smolder. Throw in gorgeous animation, iconic songs like "I've Got a Dream" and "I See the Light," and you've got a Disney classic perfect for any movie night.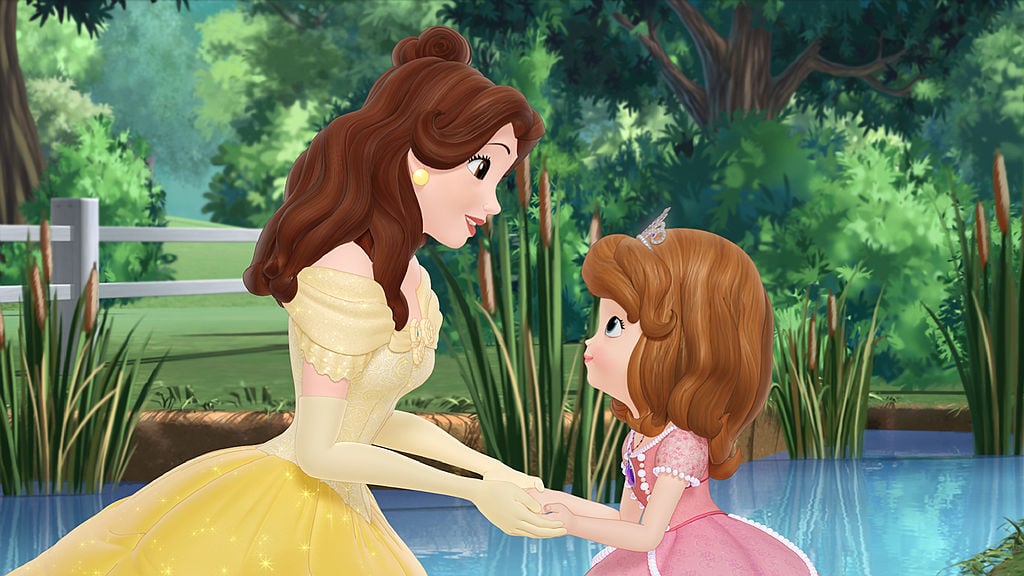 Belle from 'Beauty and the Beast' is ranked as the second-best Disney Princess, according to fans on 'Ranker'
She really is a funny girl, that Belle. This character taught fans that true love takes many forms and that the beauty that truly matters is on the inside. Belle is easily the smartest and most beautiful girl in her village, but she doesn't settle for a provincial life. She falls in love with the Beast, breaking the curse and saving characters like Cogsworth and Lumiere from life as objects.
Later, Walt Disney Studios remade Beauty and the Beast, starring Harry Potter and the Sorcerer's Stone actress, Emma Watson. The movie became one of the company's most successful live-action adaptations, along with films like The Lion King and Aladdin.
The fan-favorite Disney princess is 'Mulan' from her self-titled movie
This princess is not afraid to break gender and cultural norms and that's what puts her in the number one spot on our list. Mulan is truly a fearless warrior. She risks dying to save her father's life, she saves China, and she puts up with Mushu's antics. It's no wonder Disney is making a live-action adaptation of this animated movie.
The live-action version of Mulan, premiering on March 27, 2020, will hold major differences from the animated version. One of the largest differences is the absence of characters like Mushu and Mulan's love interest in the original movie, General Li Shang. Still, fans are excited to see Mulan kick some butt in this upcoming film.
Fans can stream movies starring Disney princesses like Belle, Elsa, and Snow White on the company's upcoming streaming platform. Disney Plus premieres on Nov. 12, 2019.