The Best Fan Reactions To 'Power' Star Omari Hardwick Kissing Beyoncé During NAACP Awards
The Beyhive has it out for Omari Hardwick.
During the NAACP Image Awards that aired this past Saturday, the actor got too close for comfort to Beyoncé and fans are not happy about what they saw.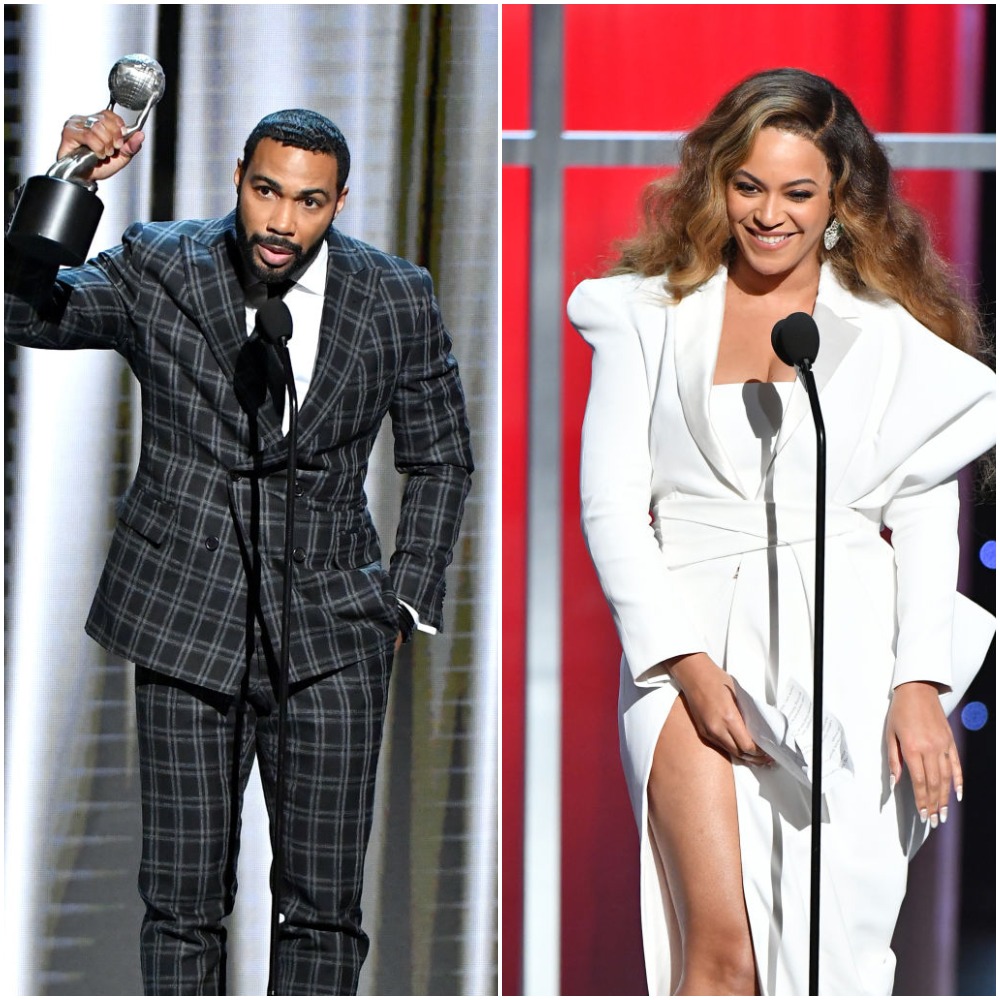 Even though Omari Hardwick's actions were meant to be harmless, fans have been in a frenzy on social media.
Many want to know why the actor resulted to kissing Beyoncé on the cheek and rather than a simple handshake.
Hardwick greeted Beyoncé with a kiss
So here's the back story as to why the Beyhive is out to get Omari Hardwick.
On March 30, the 50th NAACP Image Awards took place to in Hollywood to honor persons of color for their outstanding performances in film, television, music, and literature.
Everything was going well at this event until some caught a glimpse of actor Omari Hardwick's interaction with Beyoncé.
Footage from the interaction caught Hardwick posing with Jay-Z before turning to Beyoncé to greet her.
Hardwick started out by giving Beyoncé a hug and then gave her a simple kiss on the cheek.
Though that came across as somewhat of a normal greeting, Omari Hardwick then went too far, according to fans, after giving Beyoncé another kiss that appeared to land toward the corner of her mouth.
Beyoncé and Jay-Z had fellow celebrities coming up to the all night long, but this encounter did not sit right with onlookers.
Though the encounter received mix reviews, a majority of those reviews were not at all happy with Omari Hardwick.
Twitter is calling out the actor for overstepping his boundaries
Immediately following the second kiss Omari Hardwick gave Beyoncé, the Beyhive immediately came to her defense and sparked a conversation on Twitter.
Fans of Beyoncé are claiming Hardwick's actions towards her were inappropriate, especially with her husband close by. They also claimed the singer was obviously uncomfortable with the encounter and are now out to get Hardwick.
"2nd kiss was unnecessary & uncomfortable. Don't do that again. We women so often get touched, kissed, groped & poked in instances exactly like this (at an event, at work, etc). WE DON'T LIKE IT. It's time to no longer let these moments of discomfort slide," one twitter user wrote.
One user tweeted, "Omari just ruined it for all men. No man should be kissing Beyoncé on the cheek other than her husband. A proper handshake would suffice."
Reps for Omari Hardwick and Beyoncé have yet to comment on the situation but that seemed to be the only downside of the entire night.
That night, Beyoncé took home the award for Best Entertainer of the Year while Jay-Z received the President's Award.
Omari Hardwick won the award for Outstanding Actor in a Drama Series and his Starz show Power won the award for Outstanding Drama Series.
Those who have done something to Beyoncé the Beyhive didn't like have been savagely talked about on social media.
Though Omari Hardwick is currently getting dragged on social media, just remember, the Beyhive never forgets things that have to do with the Queen Bey.