The 10 Best Frontmen in Rock History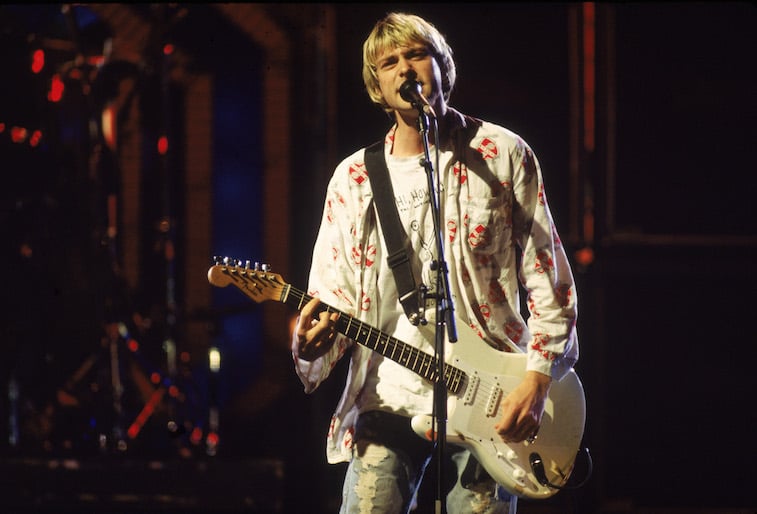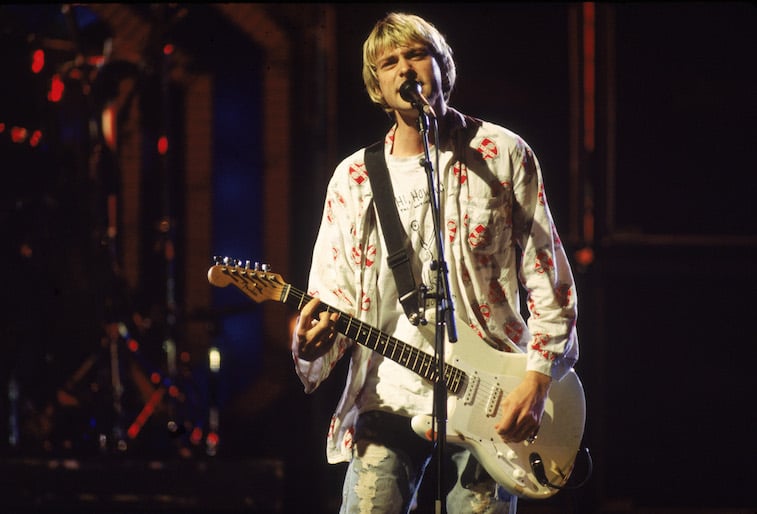 So many charismatic performers have taken the stage over the years that any ranking of the best or most influential frontmen in rock music is bound to leave out any number of worthy names. However, for our list of the 10 best frontmen in rock history, we're taking into account the most influential and iconic figures from within the genre. For the record, we're limiting this list to solely frontmen — so bands like The Beatles, that had two or more men share lead vocals are excluded.
1. Mick Jagger, The Rolling Stones
Just as The Beatles were invading American airwaves, The Rolling Stones proved to be another key part of the "British Invasion." In the decades since, the band's legendary and seemingly never-ending list of hits has continued to grow, but its longevity can be largely attributed to Jagger's distinctive vocal style and undeniable stage presence. While he has released a few solo albums over the years, Jagger is so closely tied to the band that he co-founded, that it's difficult to imagine The Rolling Stones ever existing without him in the lead.
2. Jim Morrison, The Doors
Morrison may have only been the lead vocalist of The Doors for a few years until his untimely death in 1971, but his influence has continued to be felt throughout the industry ever since. His particular brand of intensity on unforgettable tracks like "Light My Fire" and "Hello, I Love You" — laced with an unpredictable shift in tone — elevated the band's psychedelic sound into true artistry and cemented Morrison's place among the most talented (and, sadly, tragic) figures in rock music history.
3. Robert Plant, Led Zeppelin
One of the best-selling musical acts of all-time, Led Zeppelin also stands as one of the most enduring, with tunes like "Black Dog" and "Whole Lotta Love" just as stellar today as they were when they first hit the airwaves. In addition to the intricate instrumentation, Plant's searing vocals add a dimension of emotion that grounds each melody and has inspired generations of young rockers along the way. Sure, the music is brilliant in and of itself, but it is Plant's raw vocal style that really makes it sing.
4. Freddie Mercury, Queen
Few rock performers can compete with Mercury when it comes to range and personality. As the lead vocalist of Queen, the late singer was able to shift from rage-fueled machismo in songs like "Another One Bites the Dust" to heartfelt ballads like fan-favorite "Love of My Life" at a moment's notice, never missing a beat in between. Add to that his energetic, engaged onstage persona and the band's incredible run of hits — including "Bohemian Rhapsody" and "The Show Must Go On" — and one can't help but wonder what greatness Mercury would have delivered if not for his death in 1991.
5. Kurt Cobain, Nirvana
No band is as attributed for popularizing alternative rock (and the grunge scene in particular) than Nirvana. Although the band only released three albums before lead singer and guitarist Cobain passed away in 1994, Nirvana remains one of the most influential rock bands in music history. Bolstered by the Diamond-selling album, Nevermind — and its ubiquitous lead single, "Smells Like Teen Spirit" — Cobain developed into the archetype for all alt-rockers to follow and continues to be among the most highly regarded figures in music.
6. Roger Daltrey, The Who
Yes, Pete Townshend may have been the one responsible for writing a bulk of The Who's music, but when it comes to determining the band's actual frontman, you need look no further than lead singer Roger Daltrey. Daltrey's vocal talents and unparalleled stage presence made the iconic band's live performances a sight to behold, and today he numbers himself among the greatest living frontmen in the industry.
7. Stevie Nicks, Fleetwood Mac
Fleetwood Mac is famous for producing one of the greatest rock albums of all time with Rumours, but they're even more famous for having made that album while not even being on speaking terms with each other. That being so, the songwriting acumen of Stevie Nicks can be seen everywhere on the record, and that translated right over to her passionate live performing of hit tracks like "Dreams," "The Chain," and more. Today, Nicks continues her legacy as a legendary frontwoman.
8. Joe Strummer, The Clash
British punk music exploded in the late-'70s and early-'80s, led by the destructive anarchy of the Sex Pistols, and the thoughtful rebelliousness of The Clash. Clash frontman Joe Strummer was one of the driving forces behind that movement, recognized today as one of punk's founding forefathers.
9. Bruce Springsteen, The E Street Band
Bruce Springsteen may be known more as an individual performer, but New Jersey's favorite son got his start fronting the E Street Band. In the years since they formed in 1972, Springsteen exploded as an international superstar, while the band has shuffled through a variety of members. No matter who's backing him, the "Born in the USA" singer is a performer who transcends generations.
10. Bono, U2
https://www.youtube.com/watch?v=BYOu7N8e9PU
Say what you want about U2's run as the poster-child Apple performer, but the band still holds a special place in rock history. Bono numbers himself among an elite pantheon of frontmen, and it's made him into more than simply a musician. More than that, he's become a full-blown icon, using his platform to speak out against war, raise money for causes, and deliver an A+ live show anytime he takes the stage.
Honorable mentions:
Steven Tyler, Aerosmith

Axl Rose, Guns N' Roses

James Hetfield, Metallica

Eddie Vedder, Pearl Jam

Dave Grohl, Foo Fighters
Additional reporting by Nick Cannata-Bowman.
Follow Robert Yaniz Jr. on Twitter @CrookedTable
Check out Entertainment Cheat Sheet on Facebook!