The Best Halloween Horror Movies to Watch on Hulu in October
Hulu has dubbed the month of October Huluween because they have added a slew of horror movies to the streaming service. You need not wait until October 31 for a scary movie marathon because many of these films are available to watch right now, and a few premiering early in the month prior to Halloween.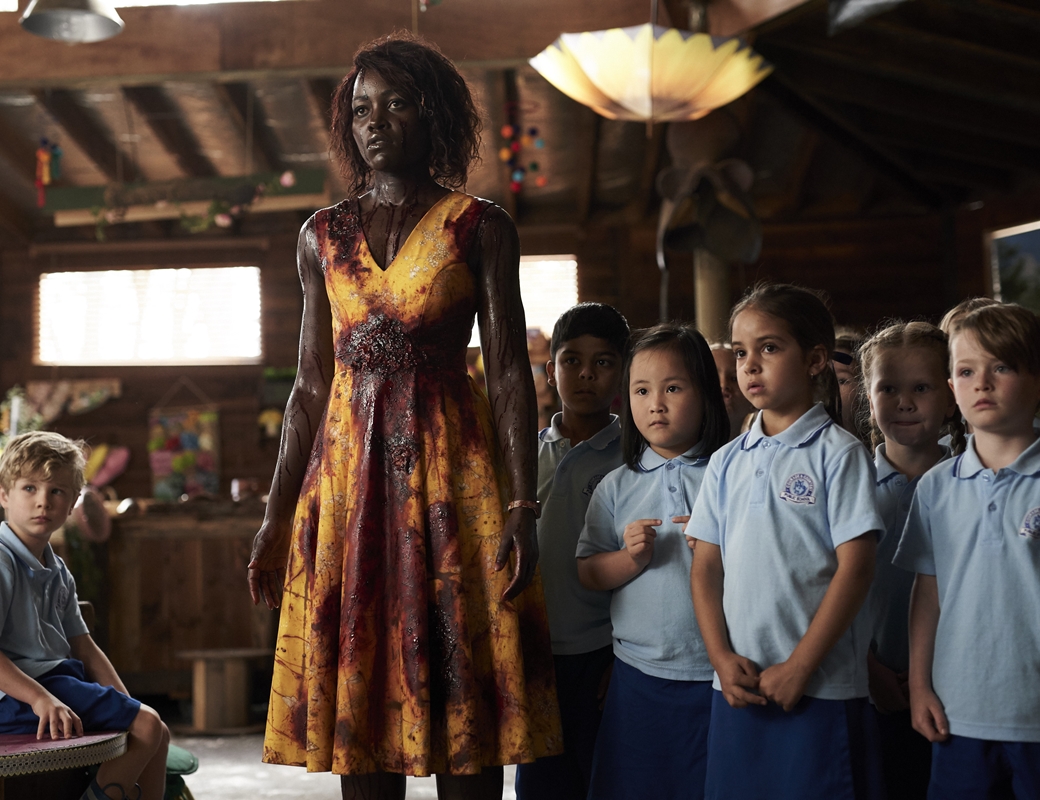 Here are some of the best horror movies coming to Hulu this month. Some are new releases making their premieres on the Hulu streaming service. Others are horror classics from the back catalog. And if you don't see what you like on this list, be sure to check Hulu for many more Halloween options. 
Get some Halloween action with the 'Blade' trilogy
Okay, Marvel's superhero may be more of an action movie than horror but it is about vampires. Blade (Wesley Snipes) is half man, half vampire, so he has the advantages of vampire strength and the ability to walk in the sunlight.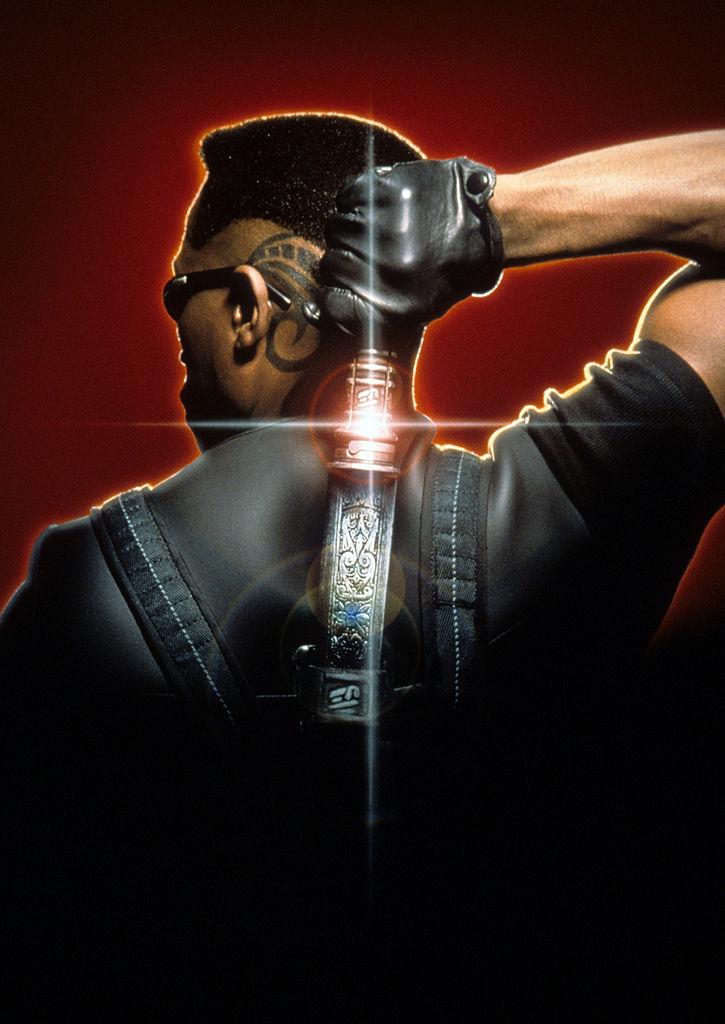 There are plenty of terrifying monsters in all the films, particularly Blade II directed by Guillermo del Toro. Blade opens with a stunning vampire blood rave and ends in a disturbing effect where Deacon Frost (Stephen Dorff) reattaches himself. Blade: Trinity is divisive. To many, including Snipes, the script was the scariest thing about it. 
'Cloverfield' is where the horror all started
In 2008, Cloverfield was a fresh take on the giant monster movie and the found footage movie. Coming almost 10 years after The Blair Witch Project, there hadn't even been Paranormal Activity yet. The viewer witnesses the carnage of a monster invading New York from the point of view of the people trying to survive it.
There are plenty of money shots of the creature, and the darkness gets even creepier when the gang has to venture underground to escape. Even though Cloverfield became a trilogy, the original is still the best and the purest form of found footage monster mayhem. 
Spend Halloween raising Hell
Hulu added Hellraiser, Hellraiser III: Hell on Earth and Hellraiser: Bloodline to the service this month. Noticeably absent is Hellbound: Hellraiser II which many fans consider the best in the series because it goes into Hell. HBO and Shudder subscribers can still find that entry.
Nevertheless, the original Hellraiser is a classic, and if you jump ahead to Hellraiser III it won't be too hard to follow. You'll know who the cenobites are and the Lament configuration, the puzzle box that unleashes the ultimate pain. Hellraiser: Bloodline was taken away from its director and is actually unfinished, but I still get a kick out of how crazy it it. It connects Pinhead in the past, present and future and takes Hellraiser into space! 
'Little Monsters' goes from Sundance to Hulu 
Little Monsters premiered at the Sundance Film Festival in January. It's basically Field Trip of the Living Dead. Lupita Nyong'o plays a schoolteacher who takes her class to the zoo when a zombie outbreak occurs. She has to both kill all the zombies and keep the kids from getting scared by all the blood and guts.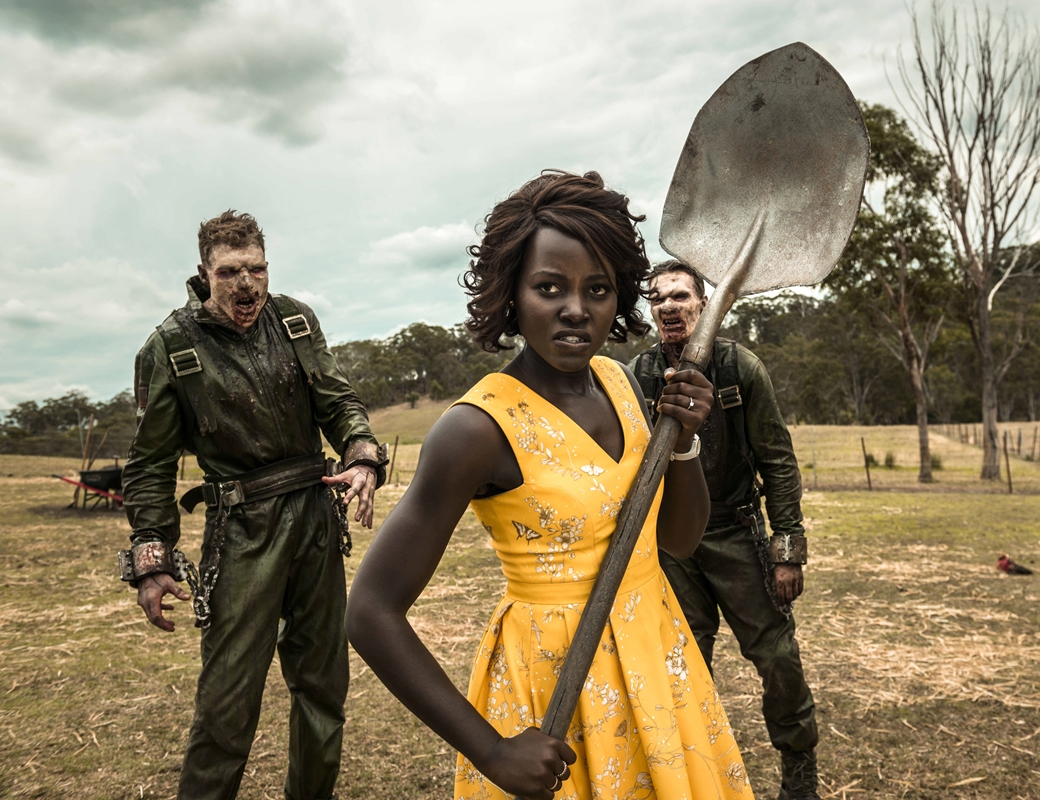 Little Monsters is a horror comedy so there are plenty of laughs along with the frights. Josh Gad plays a children's television personality who proves to be a horrible person behind the scenes. The innocence of the school kids provide a lot of laughs too. Little Monsters premieres Friday, October 11 on Hulu.
Spend Halloween at 'The Orphanage'
Guillermo del Toro produced J.A. Bayona's first film. You can see how the director of A Monster Calls and Jurassic World: Fallen Kingdom got his start. A classic ghost story, it's also a predecessor to the Conjuring universe of scares where the invisible spirits manipulate the living world. 
Laura (Belen Rueda) plans to convert her old home into the orphanage of the title. Her son goes missing and only Laura believes spirits took him. It is a Spanish language movie with subtitles and most of the film is exploring the supernatural realm, which is universal.
A selection of 'Saw' films for Halloween
This is an interesting collection of Saw entries: the original Saw II and Saw VI. The series really requires you to watch them in order. It can be confusing enough to follow the flashbacks and interweaving narratives in which sequels intersect with their predecessors. So you're fine to watch Saw and Saw II but then the jump to Saw VI might be jarring.
Taken on their own, every entry in the Saw series is solid. Jigsaw puts people in traps where they can save their own lives if they make a brutal sacrifice or solve his puzzle. They could have easily just cranked out sequels with more traps and kills, but each Saw sincerely tried to add to the mythology of Jigsaw, present genuine moral quandaries and a surprise twist. Even by the sixth film, the twist still got me.
You can never have enough 'Snakes on a Plane'
Considering people are afraid of flying and afraid of snakes, this might be the scariest movie of all time to people who fear both. 13 years later, many Hulu subscribers probably don't even remember what a cultural phenomenon Snakes on a Plane was when it came out. That might serve the film better, as it can't let down any expectations (though it never let down mine).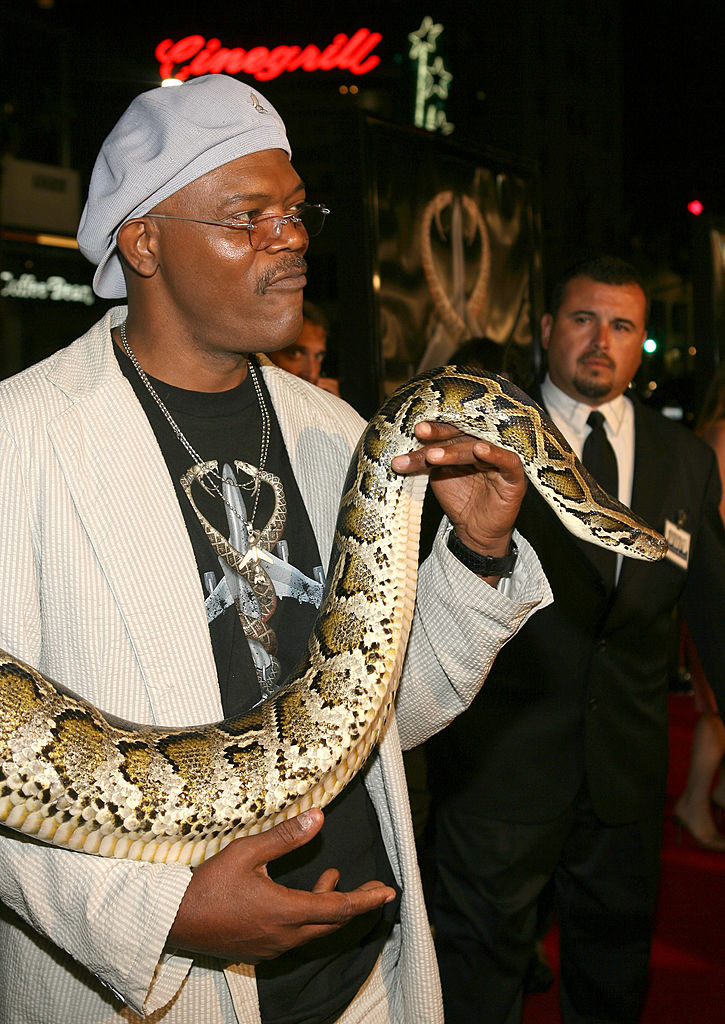 Neville Flynn (Samuel L. Jackson) is flying a witness (Nathan Phillips) to testify in a trial. The defendant tries to assassinate the witness by unleashing snakes on his flight. They really did find a whole movie's worth of scenarios for dealing with snakes on a plane, and gave Jackson some great lines. 
Eddie Murphy sucks, in a good way, in 'Vampire in Brooklyn'
I have a soft spot for this Eddie Murphy vehicle. Murphy took it seriously and played a scary vampire, not a goofy funny one. He played two other comic characters in full makeup. Don't make this the first Hulu horror movie you watch but if you've burned through all the others, I recommend giving it the benefit of the doubt. It's still a Wes Craven movie.
Put down the cell phone and tend to your 'Wounds' 
Wounds was also at Sundance this year, from Under the Shadow director Babak Anvari. Armie Hammer plays a bartender who breaks up a bar fight one night and finds a customer's cell phone left behind. The phone shows terrifying, violent videos and the user on the other end threatens to implicate him if he reports it. 
As his obsession gets deeper and deeper, it seems the phone is part of a viral chain letter that makes its victims go insane. As if social media wasn't scary enough, Wounds gives you even more reasons to be afraid of your phone. Wounds premieres Friday, October 18 on Hulu.