The Best Horror Movies to Watch on Netflix This Halloween
It's almost the most wonderful time of the year. No, not the wonderful time of the year that Andy Williams sings about — we mean the wonderful time of the year Bobby "Boris" Pickett and the Crypt-Kickers sing about in "Monster Mash."
That would be Halloween, which Netflix is gearing up for by creating a specific category for their offerings, called, cheekily, Netflix and Chills. We can't cover everything in the category, with the emphasis on gory, so we offered up a selection of the best or most intriguing offerings from the category, and from other corners.
Some of these are on Netflix now, and others will be premiering later. In no particular order: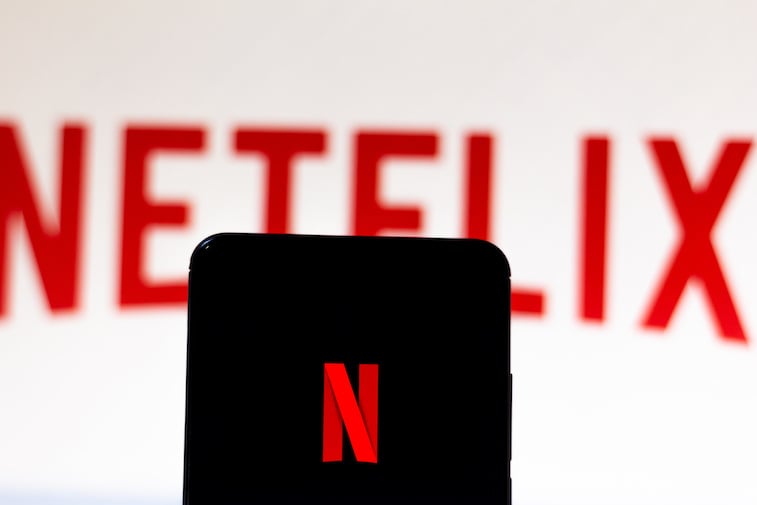 The 'Scream' series
Netflix offers all four of the Wes Craven theatrical films, plus the MTV series that ran for three seasons.
I would rank the features this way: Scream (legit great), Scream 4 (That's right. Better than you've heard), Scream 2 (solid if unexceptional sequel) Scream 3 (Solid if very unexceptional threequel).
'American Horror Story'
The long-running Ryan Murphy Horror series just started its newest season on FX in homage to 1984, continuing to make nostalgia all the range.
There are endless debates about whether the series is still worth it, or if, like so many Murphy productions, it started out great and then devolved into nonsense. Catch up and judge for yourself.
'Tucker and Dale vs Evil'
Dubbed a "nightmare vacation" by Netflix, this is a wonderfully wild and hilarious satire that puts many actual horror movies to shame. It's the story of a pair of well-meaning hillbillies mistaken for murderers by dim-witted college students.
You may never look at Deliverance the same way again. That's on Netflix, too, by the way, and although it's not a horror film, it's pretty frightening in its own right.
'The Witch'
This is one of those divisive horror movies that doesn't either contain enough scares for some people, or offers something refreshingly different from the tired jump scare. This author falls into the latter camp. At its best, this movie is spellbinding, with a terrific lead performance by Anya-Taylor Joy.
This may be a bit reductive, but think of it as The Village with a brain. Director Robert Eggers also has a new chiller in theaters called The Lighthouse starring Robert Pattinson.
'In the Shadow of the Moon'
This brand new Netflix film is a new serial killer show, out of which Netflix has made something of a cottage industry, what with Mindhunter and all. This takes place in Philadelphia in 1988.
With a cop tracking a serial killer who only pops up once every nine years The killer's crimes begin to totally defy the laws of science, which makes Lockhart question his own grip on reality.
'In the Tall Grass'
Are you anticipating that Doctor Sleep is about to come out and dismayed that Netflix doesn't have The Shining so you can jog your memory with bloody elevators?
Netflix has this new Stephen King story, about siblings who can hear a young boy lost in the titular grass. When they try to find him, they get sucked in too.
'Gremlins'
We started off this article segueing from Christmas to Halloween, so we might as well close it with an actual 1984 movie that can serve as both a Halloween movie and a Christmas movie.
Remember Phoebe Cates' speech? Alas, the underrated and even funnier sequel, The New Batch, is not on Netflix at this time. This movie makes a good capper for now until we come up with a list of Christmas classics you can watch on Netflix.