The Best Kid-Friendly Halloween Movies to Watch on Netflix and Amazon Prime
Halloween is just around the corner, which means it's time to watch some scary movies. But if you have kids, you know that not every frightening film is appropriate for the younger set. If you're looking for some family-friendly Halloween flicks that will entertain kids but not keep them up at night, we've got you covered with this list of 10 not-so-terrifying Halloween movies you can stream for free with your Netflix or Amazon Prime subscription.  
'Corpse Bride'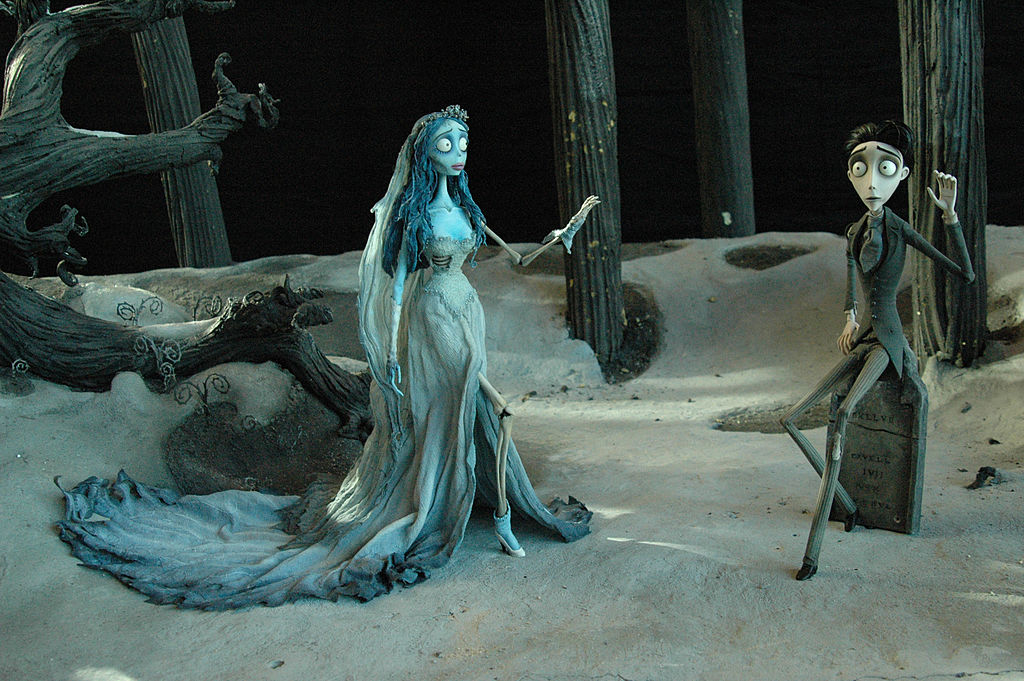 The ghost of a murdered bride (voiced by Helena Bonham Carter) captures the soon-to-be-married Victor (Johnny Depp) and takes him to the underworld. He then has to find his way back to his own world and his fiancée Victoria (Emily Watson) in this stop-motion animated movie from Tim Burton. Rated PG. Streaming on Amazon Prime. 
'Coraline'
A little girl discovers a door to a world that is very similar to her own, only better. But the alternate reality contains a sinister secret, as Coraline discovers in this stop-motion animated movie that's adapted from a book by Neil Gaiman. Rated PG. Streaming on Netflix. 
'Hotel Transylvania 3'
The third movie in the Hotel Transylvania series follows a monster family as they embark on a cruise vacation. But things get complicated when it turns out the ship's captain is hiding a dangerous secret. Rated PG. Streaming on Netflix. 
'Room on the Broom' 
Younger kids will love this short animated flick about a kind witch who allows a dog, a bird, and a frog to hitch a ride on her broomstick. Her animal friends team up to save her when she's threatened by a fire-breathing dragon. Rated G. Streaming on Netflix.
'Mary and the Witch's Flower'
A young girl named Mary is whisked away to a school for witches that isn't exactly what it seems in this animated movie from veterans of Japan's famed Studio Ghibli. Rated PG. Streaming on Netflix. 
'R.L. Stine's Mostly Ghostly'
An 11-year-old boy discovers two young ghosts and agrees to help them unravel the mystery surrounding their death in this 2008 movie from the mind of kiddie horror author R.L. Stine. Rated PG. Streaming on Netflix. 
'Goosebumps 2: Haunted Halloween'
R.L. Stine fanatics will also want to check out Goosebumps 2. In the 2018 sequel to Goosebumps, three teens have to stop a magical book that brings characters from the Goosebumps books to life. Rated PG. Streaming on Netflix. (Four seasons of the 1990s TV series Goosebumps are also streaming on Netflix.) 
'Igor' 
Lowly lab assistant Igor dreams of becoming a mad scientist in this animated moved from 2008. He gets his chance to sign when his evil master dies and he is able to enter the annual Evil Science Fair. Rated PG. Streaming on Netflix. 
'Elmo Says Boo!' 
Little witches and ghosts will appreciate this Sesame Street special. Elmo pays a visit to the Count's Castle, where he and the count tell each other spooky jokes, sing songs, and learn about counting. Streaming on Amazon Prime. 
'A Witches' Ball' 
A young would-be witch named Beatrix will need the help of her pet rat Muggs if she wants to attend the annual Witches' Ball. Not rated. Streaming on Netflix.