The 10 Best Kirk Douglas Movies You Should Watch
The actor has had quite the long career, with a history that spanned from 1946 to 2008. Throughout that time he has played cowboys in numerous Westerns, got nominated for three Oscars, and became a huge movie superstar. His looks and talent were passed down to his kids, especially his son and fellow actor, Michael Douglas.
The actor was able to live to 100, which is pretty incredible. "One of the things that I find most incredible about dad is the third act of his life," Michael Douglas said at his father's 100th birthday celebration. "After all he accomplished in his professional career and what he's given for his country, at the point in his life where he's faced adversity, losing a son, having a helicopter crash, having a stroke, and what he's accomplished in this third act in his life, I find quite extraordinary."
But of course most people are familiar with the second act of Kirk Douglas's life when he was making movies and in the public eye. But which of those movies are his best? Well, we decided to put a top 10 list together counting down to his best movie.
10. Two Weeks in Another Town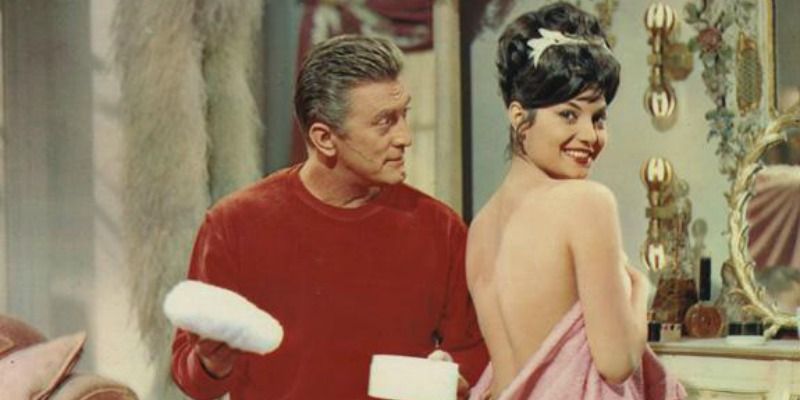 The movie shows washed-up Jack Andrus getting out of an asylum after three years as he tries to redeem himself. He goes to Rome and works on a low-budget movie but has to deal with a diva co-star and a manipulative ex-wife. The 1962 movie is a drama that you'll enjoy especially if you love stories about the movie industry.
9. Lonely Are the Brave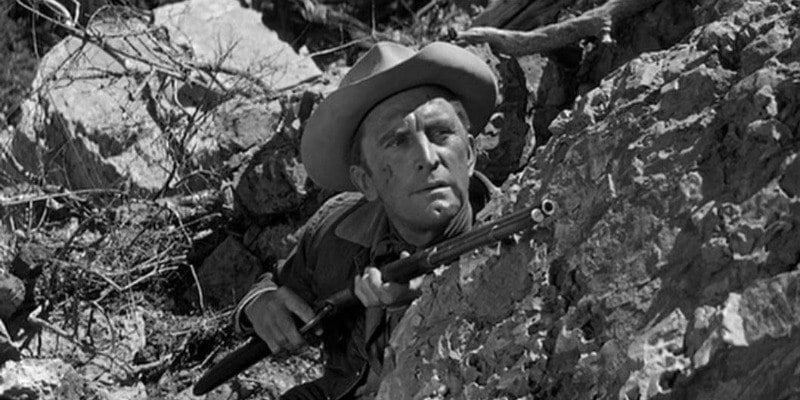 The actor plays Jack Burns, a cowboy who purposely gets sent to jail in order to help his friend break out. The movie is written by Hollywood legend, Dalton Trumbo and it shows. This one is truly a classic you should put on your list of movies to see.
8. Gunfight at the O.K. Corral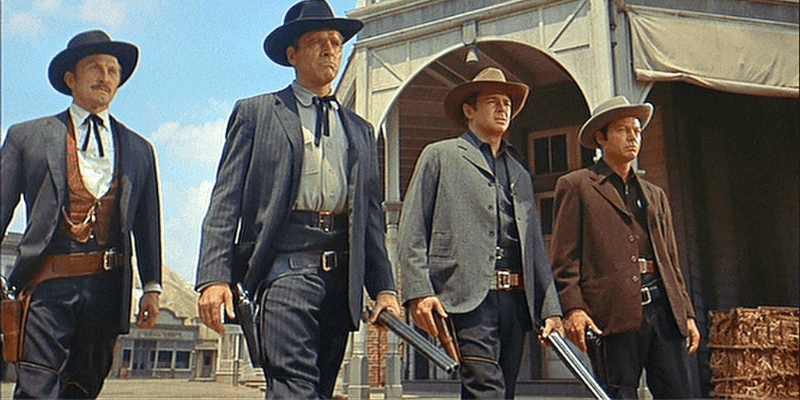 Douglas is outlaw Doc Holliday who teams up with a man of the law, Wyatt Earp (Burt Lancaster) to fight in a gunfight at the O.K. Corral. The movie was nominated for two Oscars for its technical work.
7. 20,000 Leagues Under the Sea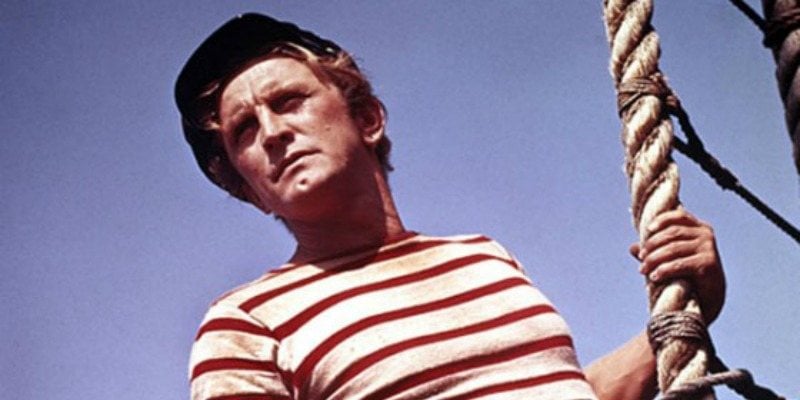 The movie shows a crew sent on a ship to investigate the cause of numerous sinkings. The crew includes a scientist, a diver, and a seaman, Ned Land who is played by Kirk Douglas. It's a Disney movie so it's an entertaining family film.
6. Paths of Glory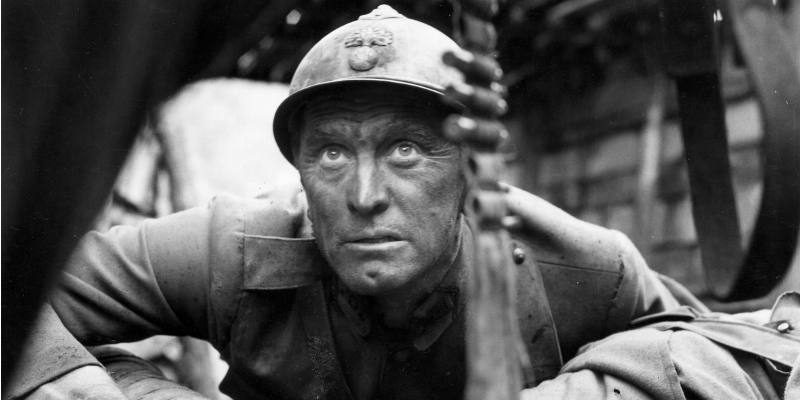 In this film, World War I soldiers decide to not attack an enemy position, so their superior officers punish them. The movie is directed and written by Stanley Kubrick so you should definitely watch it if you're a fan of his movies. Kirk Douglas plays Colonel Dax who is one of the soldiers who refuses to follow orders.
5. Spartacus
The four-hour epic is definitely the actor's most famous project. Dalton Trumbo wrote the screenplay and Stanley Kubrick directed the film, so there is real talent behind-the-scenes. Kirk Douglas plays the titular character. The movie won four Oscars including Best Supporting Actor for Peter Ustinov.
4. Ace in the Hole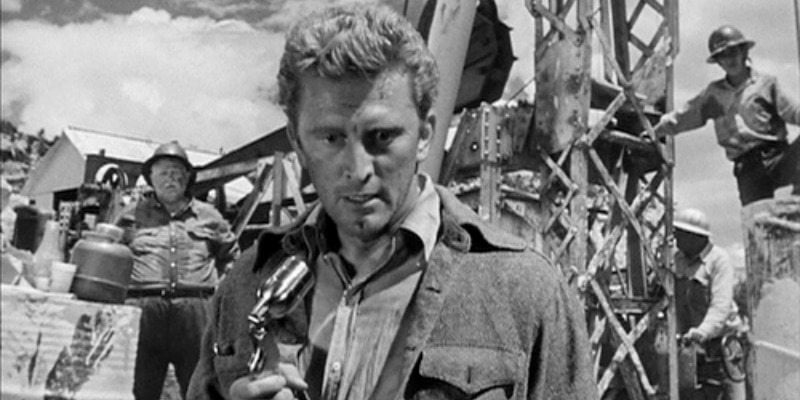 The film-noir shows the actor playing Chuck Tatum, a journalist from the city who is reporting on a man trapped in a cave. However, he starts to exploit the situation in order to boost his career. The movie was nominated for an Oscar for Best Writing.

3. Lust for Life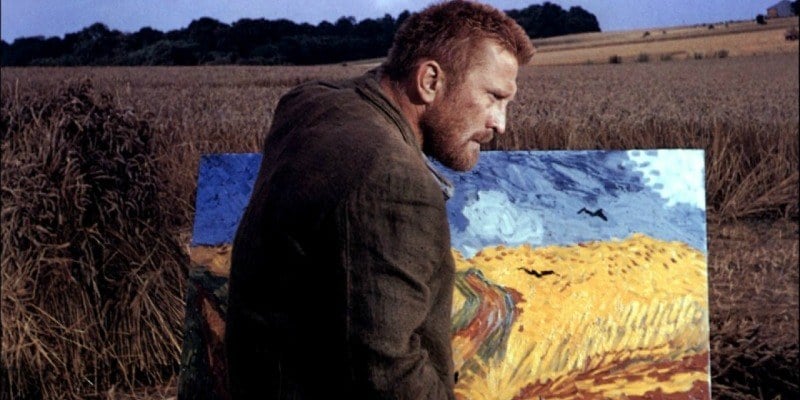 This film follows the life of the artist, Vincent van Gogh based on Irving Stone's fictionalized biography. Kirk Douglas transforms into the painter, and got an Oscar nomination for it. However, it was Anthony Quinn who took a trophy home for Best Supporting Actor.

2. Champion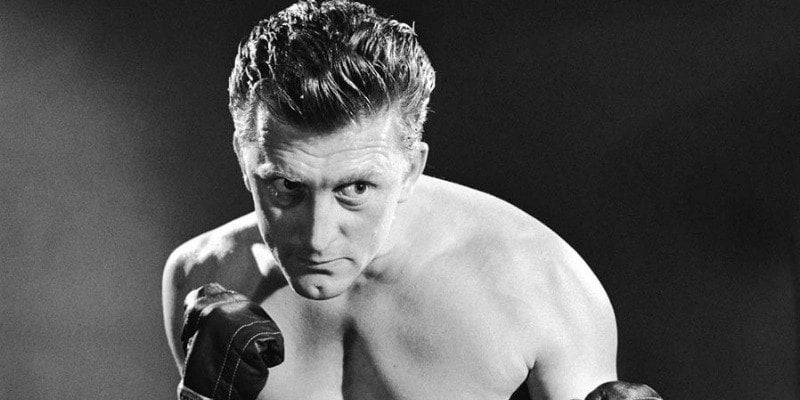 The movie has the actor playing Midge Kelly, a boxer who starts off as a poor boy. Eventually he will do anything to get to the top of his career and become the champion of the world. The movie won an Oscar for Film Editing, and Douglas was once again nominated for his role.
1. The Bad and the Beautiful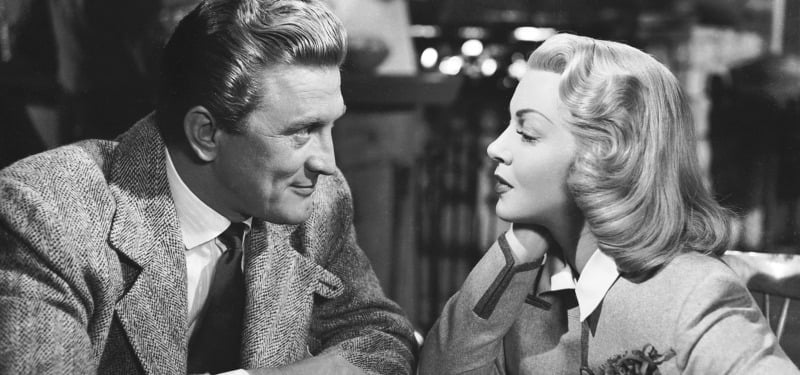 The movie bounces between three people in the movie industry and how their lives were affected by a ruthless movie producer named Jonathan Shields. They later decide to work together to get revenge. Douglas plays the villain of the movie and gives a great performance. The movie won five Oscars, but sadly the actor did not win after being nominated.
Follow Nicole Weaver on Twitter @nikkibernice
Check out Entertainment Cheat Sheet on Facebook!