The Best Movies Coming to Showtime in July 2019
No plans for the Fourth of July? Why not plan a movie marathon? Showtime is adding dozens of new movies to its streaming library this month, just in time for the holiday. The premium cable network will also air new episodes of City on a Hill and The Loudest Voice this month, plus viewers can tune in to the July 12 premiere of Shangri-La, a docuseries about producer Rick Rubin's iconic Malibu recording studio. 

Here are our picks for the must-watch new movies on Showtime this month.
The best movies coming to Showtime this month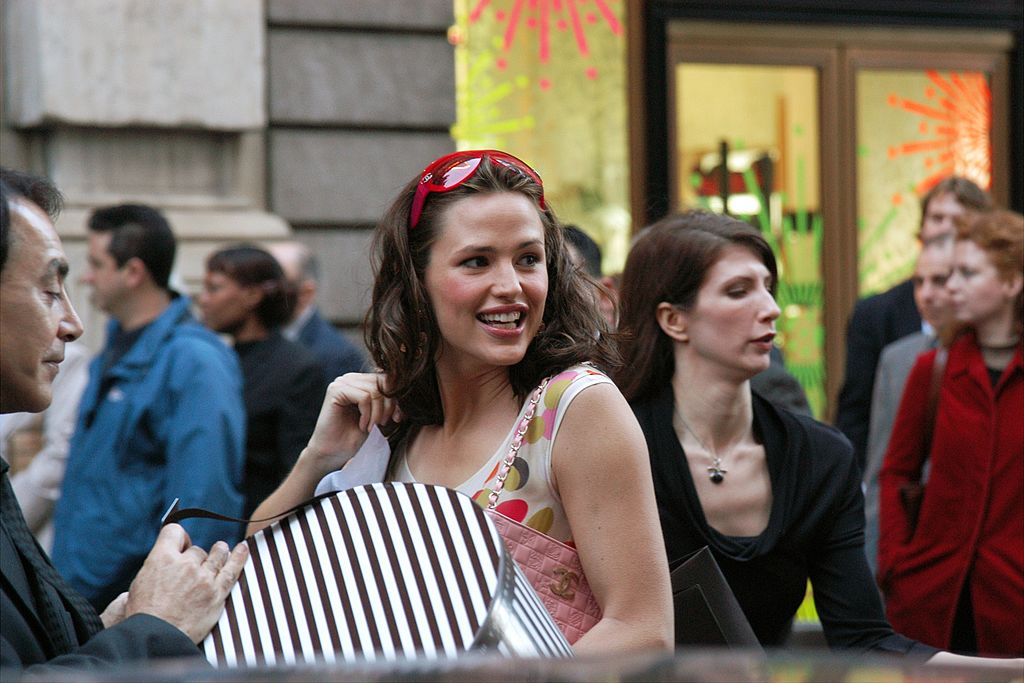 More than 60 new movies will be added to Showtime in July 2019. Here are some of the standouts: 
13 Going on 30: Jennifer Garner won over moviegoers with this 2004 rom-com, where she plays Jenna Rink, an awkward 13-year-old girl who wishes she could be 30 years old — and then finds her wish has come true when she wakes up one morning as a grown up. Mark Ruffalo plays Matt Flamhaff, her best friend and love interest. 
Hotel Artemis: This dystopian sci-fi movie set in a near-future Los Angeles received mixed reviews when it was released in 2018. But some critics praised the flick — which stars Jodie Foster as a nurse who runs a hospital for criminals — calling it "thrilling, original" and hailing a "strong performance" from Foster.
3:10 to Yuma: Russell Crowe plays notorious outlaw Ben Wade and Christian Bale is the rancher who agrees to transport him to prison in Yuma in this gritty remake of the 1957 Western of the same name. Ben Foster stands out as the most ruthless of Wade's henchmen.
Senna: This well-received 2010 documentary tells the story of Brazilian race-car driver Ayrton Senna via archival footage and video clips provided by his family. It won a BAFTA for best documentary and also took home awards at the Sundance Film Festival and Los Angeles Film Festival.
Midnight in Paris: Owen Wilson plays a discontented screenwriter on a family vacation to Paris in this 2011 comedy directed by Woody Allen. On a late-night work, he's magically transported back in time to the 1920s, where he meets literary idols like Ernest Hemingway, F. Scott Fitzgerald, and Gertrude Stein.
Every new movie on Showtime in July 2019 
Available July 1: 
13 Going on 30
6 Bullets
The Adventures of Rocky & Bullwinkle
Air Force One
Ali
The Aspern Papers
Bachelor Party Vegas
Balls of Fury
Basic
Beverly Hills Ninja
Black '47
Blankman
Cadillac Man
The Changeover
Charlie's Angels
Charlie's Angels: Full Throttle
Cocktail
Cujo
Danny Collins
Days of Thunder
Faster
General Magic
Girlfight
Glory
Halloween H20: 20 Years Later
Halloween: Resurrection
Heaven's Gate
Hotel Artemis (
An Invisible Sign
John Carpenter's Escape from L.A.
Jurassic Galaxy
Kaboom
The King's Speech
Kramer vs. Kramer
Lara Croft Tomb Raider: The Cradle of Life
The Ledge
Look Who's Talking
The Man on the Train
The Mechanic (2011)
Midnight in Paris
Money Train
The Monster Squad
My Girl
My Life
The Other Boleyn Girl
Peep World
Piranha (2010)
Primal Fear
The Pursuit of Happyness
Revenge
Revolver
Ronin
Rounders
The Rundown
The Russian Bride
Senna
Snake Eyes
Super
Tabloid
The Three Musketeers
Total Recall
Turner & Hooch
Valkyrie
Vantage Point
White Chicks
Available July 8
3:10 To Yuma
Check out Showbiz Cheat Sheet on Facebook!