The Best Movies to See with the Whole Family This Holiday Season
The holidays are upon us once again. And in addition to feasting away and perhaps exchanging gifts, families tend to head to the movies together during this time of year. That's partly why Frozen 2 is already well on its way to becoming one of 2019's biggest films. So assuming you've seen that Disney sequel, here are some other films you might want to check out this holiday season.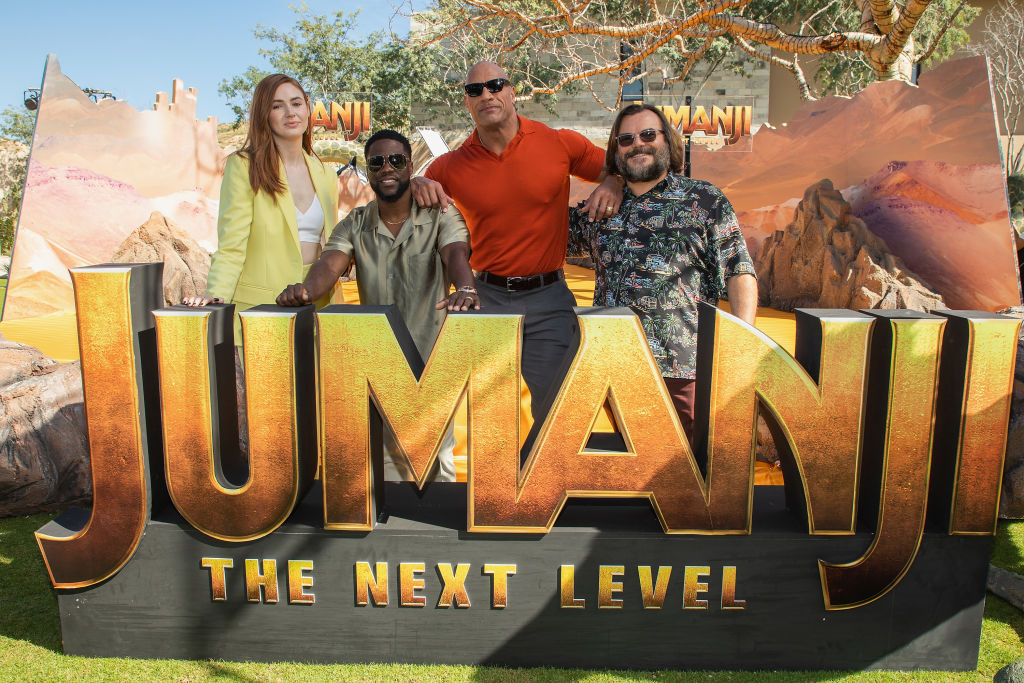 'A Beautiful Day in the Neighborhood' (November 22)
Don't let the marketing confuse you. This Marielle Heller-directed film isn't a biopic about the late Fred Rogers, but it is one of the best movies to take your kids to see. Moreover, it features a supporting performance which is earning two-time Oscar winner Tom Hanks some serious awards buzz.
The film centers on a journalist (Matthew Rhys) tasked with doing a profile on the Mister Rogers' Neighborhood host. In the process, A Beautiful Day in the Neighborhood presents a wholesome, inspiring tale that embodies the valuable lessons Rogers offered his viewers.
'Knives Out' (November 27)
Writer/director Rian Johnson crafts his own playful take on an Agatha Christie-style murder mystery with this film. A blast to watch, Knives Out has a stellar ensemble cast which includes Daniel Craig, Jamie Lee Curtis, Toni Collette, and Chris Evans. It may be one of the best movies of its kind.
Although such a thriller might not sound like family fare, Johnson's approach centers more on the story and character than on-screen violence. Parents with young children should think twice, but otherwise, Knives Out has the kind of cross-generational appeal that will please everyone.
'Jumanji: The Next Level' (December 13)
When Jumanji: Welcome to the Jungle was announced, fans of the 1995 original film were skeptical. But that 2017 film proved to be one of the biggest hits of the year, with a worldwide gross of $962 million. So of course, a sequel was inevitable. But it looks like a true crowdpleaser.
This time around, returning cast members Dwayne Johnson, Kevin Hart, Karen Gillan, and Jack Black are having as much fun as ever. The body-swap premise gets pushed even further, with new additions like Danny DeVito and Danny Glover. Expect Jumanji: The Next Level to be a huge hit.
'Star Wars: The Rise of Skywalker' (December 20)
Regardless of how fans felt about The Last Jedi, we'll bet they'll still come out to see how it all ends. Director J.J. Abrams — returning after The Force Awakens — isn't only wrapping up the sequel trilogy. Rather, Star Wars: The Rise of Skywalker serves as the conclusion of the nine-part Skywalker saga.
Daisy Ridley and Adam Driver are back as Rey and Kylo Ren, respectively. And the stakes for both the on-screen Star Wars universe and the franchise itself have never been higher. Cast member Naomi Ackie claims it won't answer all of audiences' questions, but will the saga go out on a high note?
'Little Women' (December 25)
Greta Gerwig made a big splash with her solo directorial debut, Lady Bird, back in 2017. Little Women — based on the 1868 Louisa May Alcott novel — hopes to build on that momentum with a new take on a classic story. In fact, critics are already claiming the film could be a major Oscar contender.
Saoirse Ronan leads an ensemble cast that includes Florence Pugh, Emma Watson, Eliza Scanlen, Timothée Chalamet, and Meryl Streep. The period setting may put off some viewers, but the themes and story are timeless. This is easily one of the best movies for families to see during the holidays.