The Best Performances by Child Actors
Some of the greatest film performances of all time have come from young stars. Over the years, plenty of child actors, from Jodie Foster to Dakota Fanning, have proven that age and experience don't necessarily dictate talent. With these memorable roles, these kids not only earned critical acclaim, but also showed that they have acting chops on par with some of Hollywood's most well-known names. Here are 15 of the best performances by child actors of all time.
1. Natalie Portman — Léon: The Professional
The 1994 French action crime thriller, directed by Luc Besson, marked Natalie Portman's film debut. The actress took on the complex role of Mathilda, the tough talking 13-year-old whose family is murdered and is then taken in by Léon, an assassin.
As Mathilda, Portman was both fascinatingly realistic and amazingly emotional, wrestling with sadness, humor, and a need for revenge. Critics called the performance a "striking debut" and a "breakout turn" for the young Portman, who has only continued to garner critical acclaim throughout her career since.
2. Henry Thomas — E.T. the Extra-Terrestrial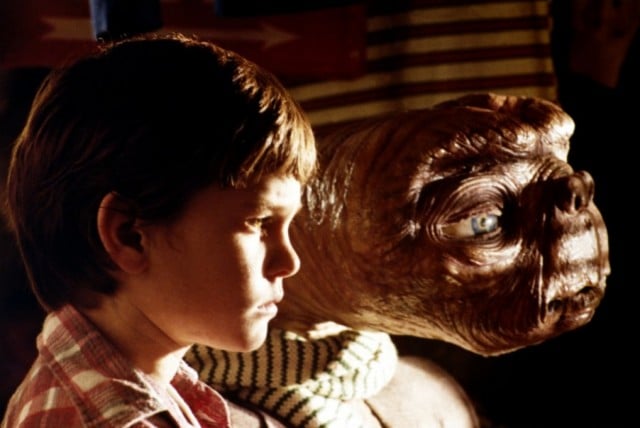 Drew Barrymore may be the child star most often associated with the classic 1982 sci-fi film, but Henry Thomas also proved to be a force to be reckoned with in his portrayal of protagonist, Elliott. As his character formed a life-changing friendship with E.T., Thomas was able to convincingly convey what it's like to have to protect your first true friend, while also wishing you could share your secret with the world.
His performance won him the Young Artist Award for Best Leading Young Actor and also earned him a BAFTA and Golden Globe nomination, for Newcomer to Leading Film Role and New Star of the Year, respectively.
3. Jodie Foster — Taxi Driver
At the age of 14, Jodie Foster was already an acting vet, having appeared on several television shows and a handful of feature films. But her true breakthrough role came in 1976's neo-noir crime drama, Taxi Driver. Her performance as a 12-year-old child prostitute named Iris was not only hauntingly and disturbingly believable, it also proved that Foster could hold her own among Hollywood heavyweights like Robert De Niro, even at such a young age.
The role earned Foster her first ever Oscar nomination in the category of Best Supporting Actress, and the film continues to be widely cited by critics, directors, and viewers as one of the greatest movies of all time.
4. Christian Bale — Empire of the Sun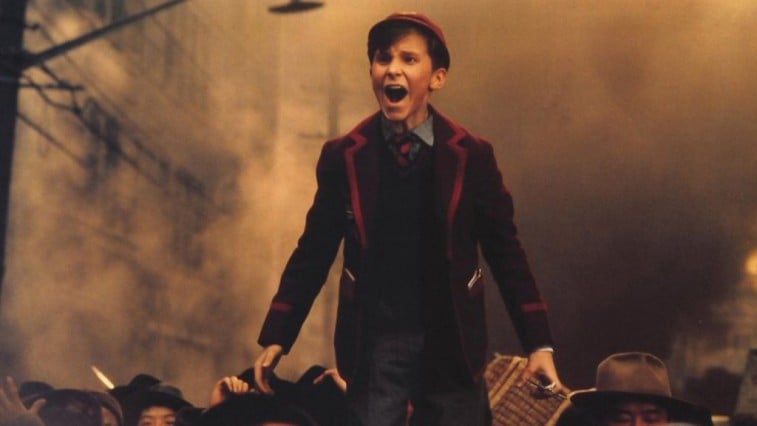 This 1987 World War II drama from Steven Spielberg starred a young Christian Bale as 12-year-old Jamie Graham, the only child of a wealthy British couple in Shanghai who becomes a prisoner to the Japanese army. Jamie is separated from his parents and loses not only his life of wealth, but also his innocence.
That theme runs through the entire movie, as Jamie fights to come to terms with the harsh reality of his situation. It's a heartbreaking transition from youth to man, and Bale is able to relay the story with grace and conviction. Clearly, the actor had a way of handling tortured characters from a young age.
5. Kirsten Dunst — Interview with the Vampire
Most people didn't know who Kirsten Dunst was when she appeared in the 1994 romantic horror film, alongside huge stars like Tom Cruise, Brad Pitt, and Christian Slater. But the then 11-year-old certainly made her presence known with her portrayal of vampire "daughter" Claudia.
Despite starring alongside Hollywood A-listers, Dunst showed no nerves in taking on the breakthrough role. Her performance — which was intense, creepy, morose, and mature beyond her years — garnered critical acclaim and earned Dunst a Golden Globe nomination for Best Supporting Actress.
6. Abigail Breslin — Little Miss Sunshine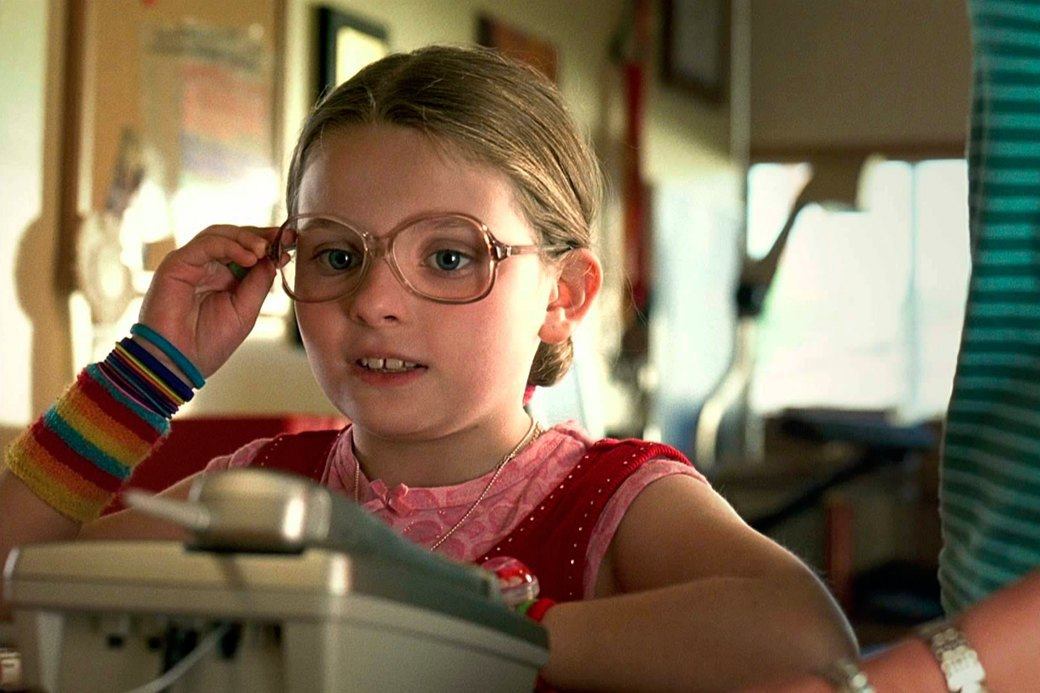 Abigail Breslin earned an Oscar nod in the Best Supporting Actress category for her role in this 2006 comedy drama, which garnered widespread critical acclaim. As the young beauty pageant contestant, Olive Hoover, Breslin was spunky, endearing, and completely irresistible.
Critics widely credited her performance for bringing the highly praised movie to a new level. As USA Today put it at the time, "If Olive had been played by any other little girl, she would not have affected us as mightily as it did."
7. Haley Joel Osment — The Sixth Sense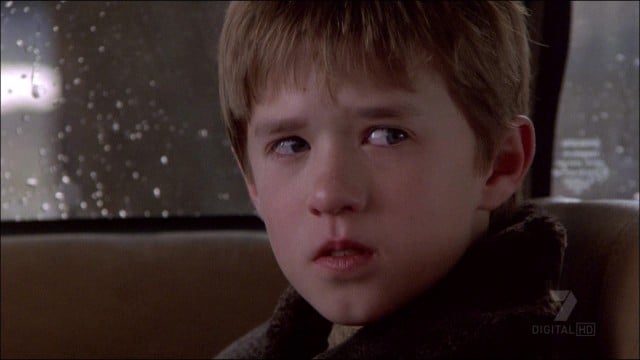 As the young unwilling medium, Cole Sear, in M. Night Shyamalan's 1999 thriller film, The Sixth Sense, Haley Joel Osment not only became a household name, he also delivered one of the most well-known film phrases of all time: "I see dead people."
Now often overused, the line was chilling in Osment's hands, but it wasn't the only notable part of the performance. The actor brought incredible emotional range to the role — and it didn't go unnoticed by critics. He earned a nomination for the Academy Award for Best Supporting Actor for his role.
8. Anna Paquin — The Piano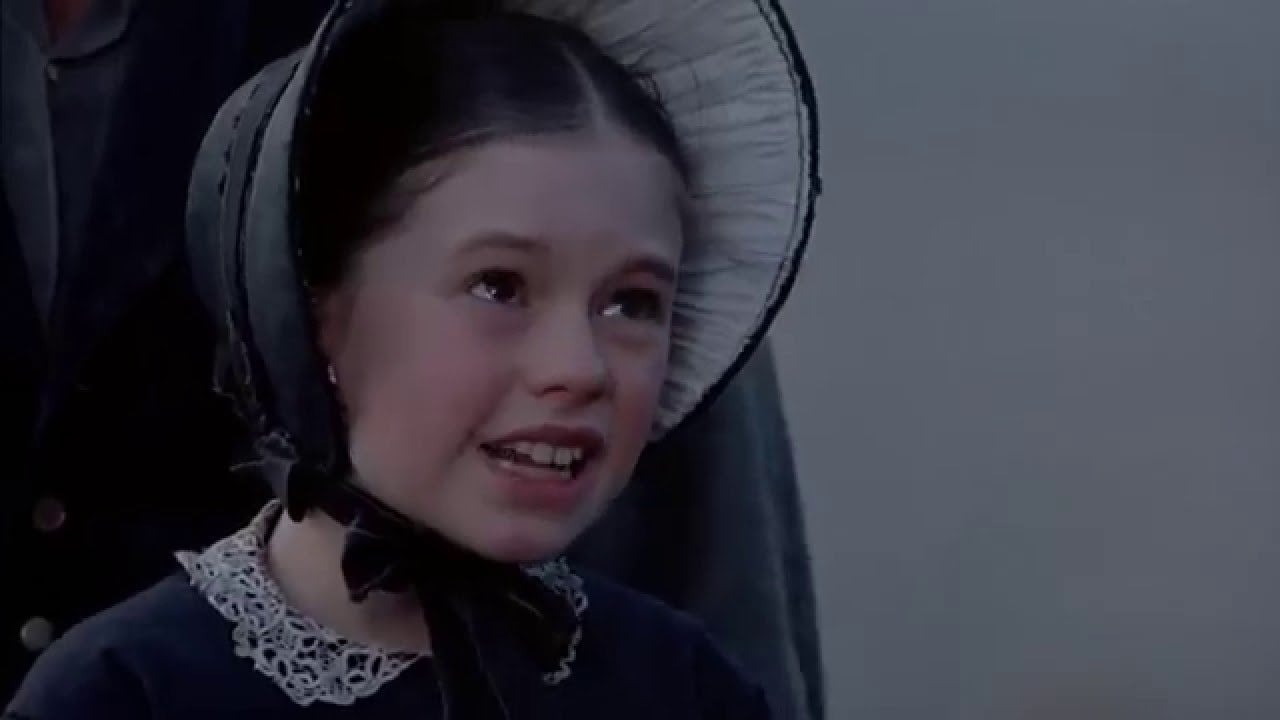 In 1993, Anna Paquin became the second-youngest Oscar winner of all time at the age of 11, when she accepted the Best Supporting Actress award for her performance in The Piano. The actress played Flora, a girl who essentially has to negotiate the world on behalf of her mute mother.
The role required a young star who could portray a certain wise-beyond-her-years maturity, while also showing signs of the uninhibited playfulness of a child. Paquin handled the challenge beautifully and her strong performance marked the beginning of a lengthy, acclaimed career.
9. Macaulay Culkin — Home Alone
With his now famous wide-eyed, open-mouthed, stunned expression, Macaulay Culkin managed to give us one of the most iconic kid performances of all time. As the left behind Kevin, Culkin is charming, spirited, and funny, making audiences root for him from the moment he pats aftershave onto his smooth, prepubescent baby face.
Thanks to his charismatic portrayal, Culkin helped turn the movie into an instant classic full of quotable, timeless moments. He later reprised the role in the 1992 sequel, Home Alone 2: Lost in New York.
10. Dakota Fanning — I Am Sam
Dakota Fanning has long since been wowing audiences, but many call her role in this 2001 drama her first true breakthrough. The actress, who was only 7 years old at the time of filming, played the inquisitive young daughter of Sean Penn's disabled character, Sam Dawson.
In the role, Fanning is both endearing and heartbreaking and it's impossible not to be reduced to tears watching her and Penn capture the story of an incredibly special father-daughter relationship. Her staggering performance earned Fanning a slew of awards and a Screen Actors Guild nomination for Outstanding Performance by a Female Actor in a Supporting Role.

11. River Phoenix — Stand by Me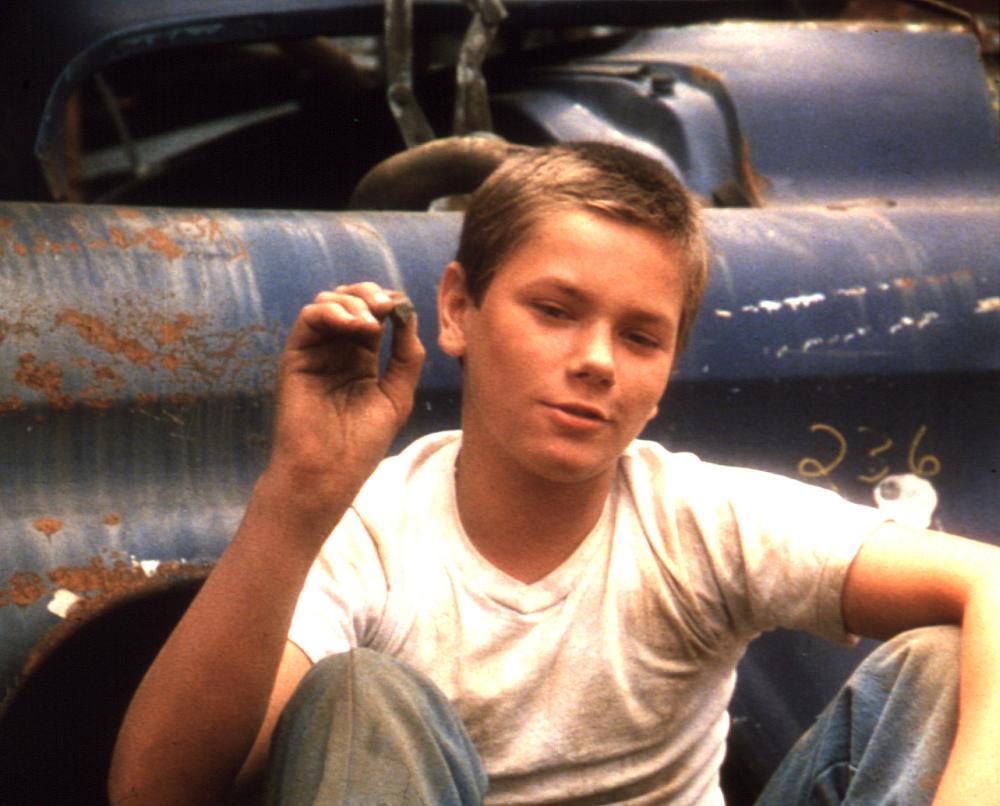 River Phoenix first catapulted to stardom thanks to his highly praised performance in this classic and widely beloved coming-of-age tale. As Chris Chambers, the reluctant leader of a group of adventurous boys, the young star showcased an emotional range that some veteran actors have never been able to reach. It was a breakthrough moment for the actor, and one that continues to serve as a reminder of his lasting legacy in the industry.
12. Quvenzhané Wallis — Beasts of the Southern Wild
A 6-year-old with no acting experience at the time of filming, Quvenzhané Wallis blew critics and moviegoers away with her performance as Hushpuppy, the fierce young protagonist in the 2012 fantasy drama. The captivating portrayal earned the young actress overwhelming critical acclaim, with Rolling Stone labeling it "flat-out amazement."
Meanwhile, The New York Times praised the newcomer for holding "the camera's attention with a charismatic poise that might make grown-up movie stars weep in envy." The role earned Wallis an Oscar nomination for Best Actress at the age of 9, making her the youngest actress ever to receive a nod in that particular category.
13. Elijah Wood — The Good Son
Elijah Wood starred opposite fellow young actor, Macaulay Culkin, in the 1993 psychological thriller. The movie was critically panned at the time of its debut, but Wood's portrayal of Mark Evans, a young boy sent to stay with his aunt and uncle after his mother dies, earned high praise from critics.
"It's Elijah Wood, The Good Son's real star, who grabs our sympathy," Entertainment Weekly said of the film at the time, adding, "As Mark … Wood balances fierce smarts and wounded sensitivity." The performance won Wood a Saturn Award for Best Performance by a Young Actor.
14. Tatum O'Neal — Paper Moon
The 1973 comedy drama stars the real-life father and daughter pairing of Ryan and Tatum O'Neal, as Moze and Addie, who may also be father and daughter. Tatum O'Neal was only 8 years old and had no prior acting experience when she auditioned for the part. As the strong-willed tomboy Addie, she was both fierce and vulnerable.
The impressive performance won her an Oscar for Best Supporting Actress at the early age of 10. To this day, she remains the youngest actress to ever win an Academy Award in a competitive category.  
15. Tye Sheridan — Mud
The 2013 drama thriller was only Tye Sheridan's second ever film role and it placed him among the ranks of big names, like Matthew McConaughey and Reese Witherspoon. But as the 14-year-old Ellis, Sheridan more than proved himself capable of holding his own among Hollywood veterans. His portrayal of the teenage boy, who forms a pact with a fugitive to help him escape and reunite with the woman he loves, earned critical acclaim — and for good reason.
Playing a character taking his first steps toward adulthood, Sheridan was both intense and sensitive. As Entertainment Weekly wrote of the performance, "As deserving of praise as McConaughey is, the movie wouldn't work without Tye Sheridan, the 16-year-old who shoulders the emotional weight of the story."