The Best Period Dramas to Stream on Amazon Prime
Do you love historical period dramas? Do you have an Amazon Prime account? Well, then you're in luck because there are a number of great period dramas that viewers can stream via Amazon Prime for free. Below are just a few of our favorite shows that we recommend on the streaming platform.
'Rome'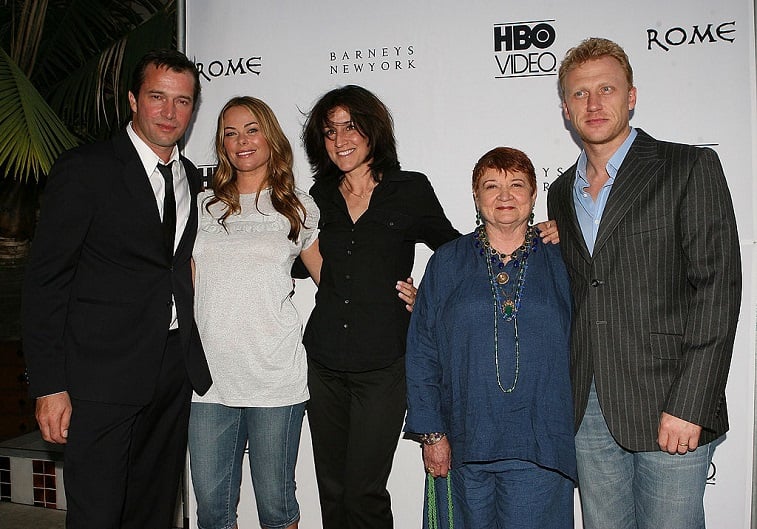 This amazing two-season series recounts the last days of the Roman Republic. It follows ordinary citizens, as well as famous names, including Gaius Julius Caesar. His brutal slaying is also covered in this historical account. Mark Antony (James Purefoy) and Cleopatra (Lyndsey Marshal) are also highlighted and their demise is just as dramatic.
Gaius Octavian Caesar (Simon Woods), who would be the first Emperor of the Roman Empire by the name of Augustus, is highlighted in his early years. He is brilliant from the start and a formidable foe. He befriends a few Roman soldiers, Lucius Vorenus and Titus Pullo.
Lucius Vorenus (Kevin McKidd) is an ordinary Roman soldier respected by all. Along with his good friend, Titus Pullo (Ray Stevenson), they get into all sorts of Roman drama after coming back from numerous soldiering campaigns. Seasons 1 and 2 are streaming on Amazon Prime.
'Poldark'
Poldark is set after the American Revolutionary War. Ross Poldark (Aidan Turner) returns to his home in Cornwall in 1783 to find his life is turned upside down. His father is dead, the woman he loves has married his cousin, and everything seems foreign to him. He must navigate his new world without losing himself in the process.
He finds new love and adventure despite the war having come to an end. He marries Demelza (Eleanor Tomlinson) and they start a life together. But what would a story be without a little intrigue and jealousy? Poldark has all of that and so much more. It does an excellent job of showing Poldark's feelings for two women despite the circumstances. Seasons 1 through 4 are streaming on Amazon.
'Britannia'
Britannia highlights the Roman conquest of the Celts in the British Isles. Set in AD 43, the land is ruled by the mysterious and revered druids. In this historical drama mixed with powerful magical forces, Kerra (Kelly Reilly), the Queen of the Cantii tribe and Antedia (Zoë Wanamaker), Queen of the Regni tribe, must work together to overcome this powerful new force. The bitterest of enemies, they must stop the invasion led by Aulus Plautius. Season 1 is streaming on Amazon Prime.
'Vikings'
Vikings takes a look at the beginning of the Viking Age. Ragnar Lothbrok (Travis Fimmel) begins to change England forever with the first raid of Lindisfarne. From there, it takes off and they raid England countless times. They also raid Paris and sail to distant lands.
Ragnar's family changes over the years and he is eventually crowned the King of Kattegat. His son Bjorn Ironside (Alexander Ludwig) soon eclipses his father in fame and is just as respected and admired. Ragnar is killed in a situation of his own making, and his sons bring the Great Heathen Army to England to exact revenge. Vikings does an excellent job of showing time changes and characters become decades older overnight. The story is always changing, yet centered around Ragnar's sons and family. Seasons 1 through 5B are streaming on Amazon.
These are just a few of the historical period dramas available on Amazon Prime for members. Take a dive into history and get lost in the story.