The Best Period Dramas You Can Stream on Netflix
Check out these must-see period dramas on Netflix.
Costume drama fans rejoiced when they learned that a Downton Abbey movie would be coming to theaters. The film will continue the story of the aristocratic Crawley family and offer more gorgeous era-appropriate fashions and another peek at the lavish lives of Britain's elite in the years before World War II. Plus, there's sure to be plenty of below-stairs gossip, witty remarks, and hopefully a little romance — in other words, all the stuff that makes fans of period dramas swoon. 
And if you just can't wait until September 20 to get your period drama fix, Netflix has you covered. The streaming service has plenty of historical films in its library, from a biopic about one of the world's most-read novelists to a study of a dysfunctional suburban couple in the 1950s. (Note: We've just included feature-length movies on this list, though Netflix also has plenty of shows for period drama fans, like Outlander and The Tudors.) 
'Carol' 
Todd Haynes directed this 1950s-set movie about a housewife (Cate Blanchett) trapped in an unhappy marriage who falls in love with a shop girl (Rooney Mara). Blanchett and Mara both received Oscar nominations for their performances. 
'Revolutionary Road' 
Mad Men fans will want to check out this 2008 movie starring Kate Winslet and Leonardo DiCaprio as a suburban couple in the 1950s who attempt to escape their boring lives, with devastating results. 
'Neruda' 
Luis Gnecco plays Chilean poet Pablo Neruda in this "anti-biopic." It focuses on Neruda in the late 1940s, at the outbreak of the Cold War when the Chilean government turned against the Communist party. Neruda, a prominent communist, goes into hiding and eventually makes an escape to Argentina, with a young policeman (Gael Garcia Bernal) hot on his tail.
'The Imitation Game'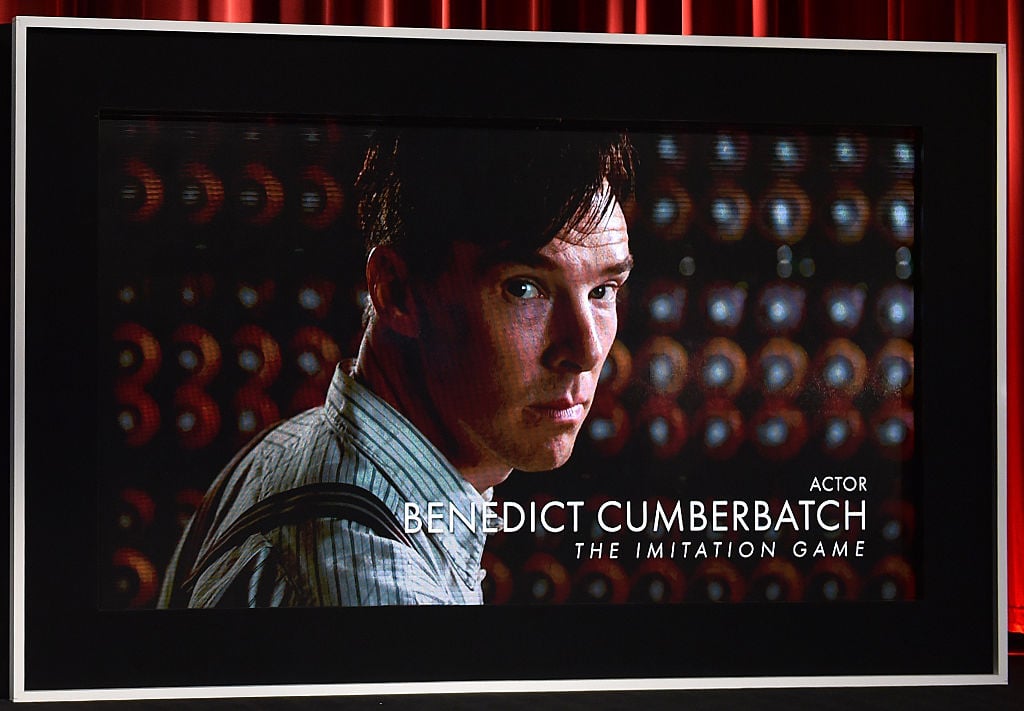 Benedict Cumberbatch was nominated for an Oscar for his portrayal of Alan Turing, the British computer scientist and mathematician who breaks the Nazi's Enigma code during World War II and who was later persecuted for being gay. 
'Howard's End' 
Emma Thompson, Helena Bonham Carter, and Anthony Hopkins star in this 1992 Merchant Ivory adaptation of E.M. Forster's novel. It chronicles the intellectual Schlegel family's entanglement with the conservative Wilcox family at the turn of the 20th century. Emma Thompson won an Academy Award for her performance.  
'Daughters of the Dust' 
Julie Dash's groundbreaking 1991 film takes viewers inside the Gullah community off the coast of South Carolina in the early 20th century as three generations of women prepare to leave their long-time home for the North. 
'Little Women' 
A new version of Little Women hits theaters this December, but before then, you can watch the much-loved 1994 film of Louisa May Alcott's classic novel. It stars Winona Ryder as Jo, Susan Sarandon as Marmee, and Christian Bale as Laurie. 
'Becoming Jane' 
If you're looking for a film adaptation of Pride and Prejudice on Netflix, you're out of luck. But the streaming service does have this movie, which is loosely based on the life of Jane Austen. It stars Anne Hathaway as Austen and imagines the author at the center of a romance worthy of one of her novels. James McAvoy plays her love interest Tom Lefroy. 
Austen fans can also stream the 1996 adaptation of Emma starring Gwyneth Paltrow as the misguided matchmaker. 
'The Duchess'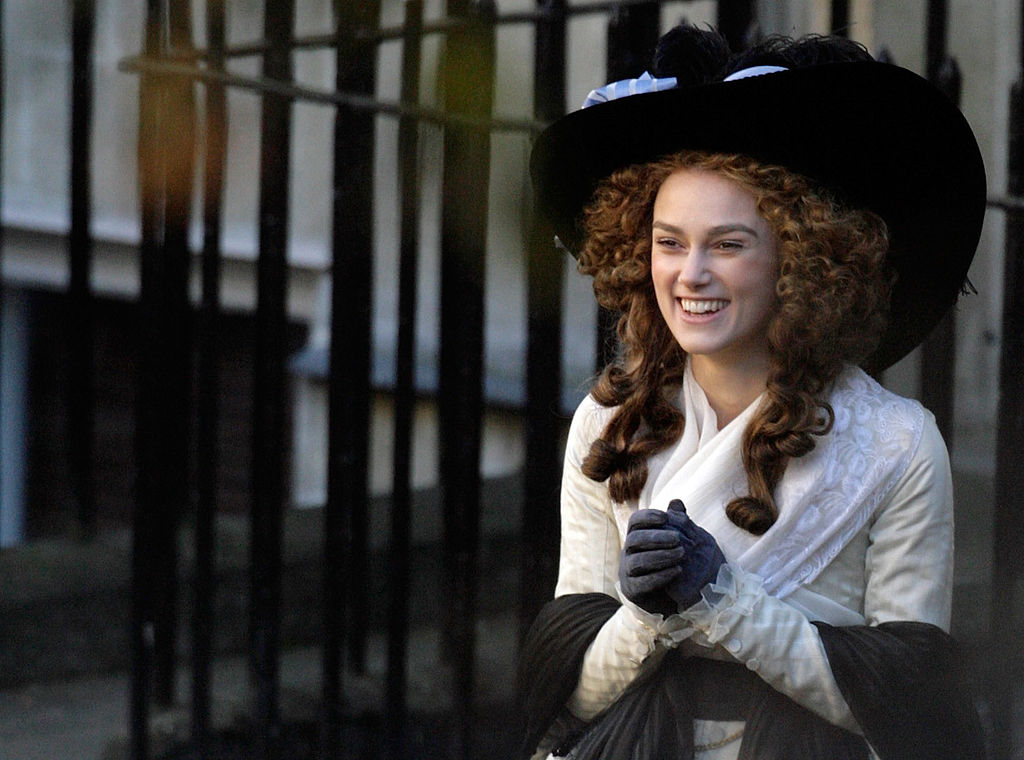 Costume drama regular Keira Knightley stars in the 2008 biopic about Georgiana, the Duchess of Devonshire, whose life and affairs of scandalized 18th century English society. (Fun fact: Georgiana was a member of the Spencer family and is the great-great-great-grand-aunt of Princess Diana).
'Lady J' 
A wealthy woman takes revenge on her fickle lover in this French film set during the reign of Louis XV. Perfect for fans of movies like Dangerous Liaisons. 
'Outlaw King' 
If you prefer period dramas with more grit and action, check out Outlaw King, an only-on-Netflix film about legendary Scottish warrior Robert the Bruce. Chris Pine stars.