The Best Proof Prince Harry and Meghan Markle Didn't Leave London Because of a Royal Feud
By now most people have heard about a royal feud. You know the one that alleges Prince William and Kate Middleton are at odds with Prince Harry and Meghan Markle. There were a few incidences that started the British media on the rumors.
With all the buzz around the Duke and Duchess of Sussex' new son, Archie Harrison, and all the press surrounding William's alleged affair, you would think the media has enough to cover.
But people just won't leave it alone. Every day more reports come out with "evidence" that points to a feud, including Harry and Meghan's recent move. Tabloids will tell you they desperately needed to get away from the family.
That's not true, though, and we have the best proof that Harry and Meghan didn't leave London because of a feud.
How the royal feud rumors started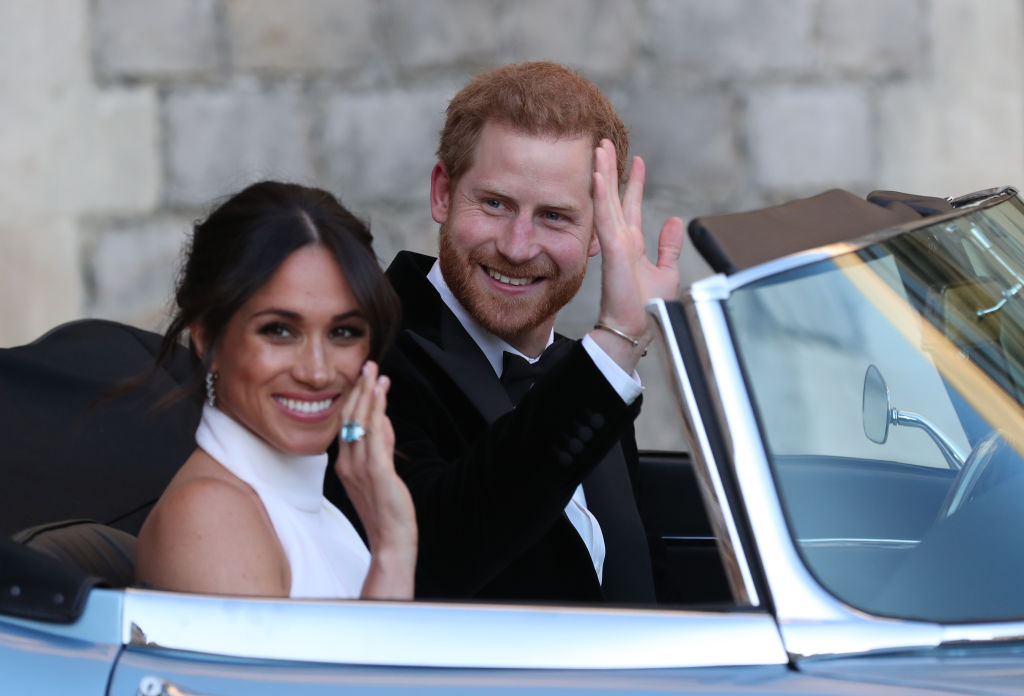 What it comes down to is a bunch of people playing connect the dots, not with facts, but with speculations. First, there were the affair rumors between William and Rose Hanbury. This rumor also started with a move. She is not only the couple's neighbor but also one of Kate's friends.
Next came a supposed rift between the brothers. The press thought that Harry and William weren't talking due to the affair. They said Harry was disappointed in his older brother's actions. He was closest to his their mother, the late Princess Diana, and watched her struggle with their father's affair (now his wife), to Camilla, Duchess of Cornwall.
After all that, Harry and Meghan decided to move out of Kensington Palace. This news sent social media and the press in overdrive. Of course, they need to move out because of the growing tension and fighting. Or was there another reason for the move?
Why people can't let the royal feud rumors go
Even though there is constantly something new going on with the Royals every day, people can't seem to let this fight go. If it's true, it must be pretty big, if the Duke and Duchess of Sussex needed to move out.
The British media can't let it go, because they are pretty busy trying to make Meghan look like the bad guy. She comes along from America, and now these two brothers are fighting.
The truth is not as salacious as the media wants us to believe. We don't know if William and Harry are fighting or not. They're brothers and siblings sometimes fight. What we do know is that it has nothing to do with the duke and duchess moving out of the palace. And, we have proof!
Proof that Prince Harry and Meghan Markle didn't leave London because of a feud
The real reason Harry and Meghan decided to move out of Kensington Palace is that they didn't feel safe, and they wanted more privacy. Reuters is now reporting that the Duke and Duchess of Sussex won a lawsuit in court against a media company. They used a helicopter to take photos of the couple and their private residence.
"The syndication and publication of the photographs very seriously undermined the safety and security of the Duke and the home to the extent that they are no longer able to live at the property," their lawyer said.
They also beefed up security to Fort Knox levels at Frogmore Cottage. We're talking about a full security detail and cameras everywhere. The couple wants less time in front of the public eye and more normalcy. Can you blame them?
Frogmore Cottage gives the duke and duchess everything they need to keep their newborn son, Archie, safe, and free from the paparazzi.
It makes more sense that they would move to the country to get away from the press. They don't like or deserve any of the trash the tabloids have been reporting. And, let us not forget, Harry still holds the paparazzi responsible for the loss of his mother. Now he has a child and a wife to protect.