The Best Shows Netflix Fans Really Want But Probably Won't Get
We all saw the corporate earnings report from Netflix recently, which had absolutely no panic about the numerous challenges they face. Some might say they're looking the other way on purpose, despite major hurdles coming, like Disney Plus, including losing popular streaming shows in coming months.
While Netflix still has (and likely will have) enough original content to keep them popular indefinitely, what about classic shows people want to stream? A lot of great shows from TV past aren't on Netflix and likely never will be.
Take a minute to see which shows Netflix would give anything for, yet can't have due to high licensing fees or other roadblocks.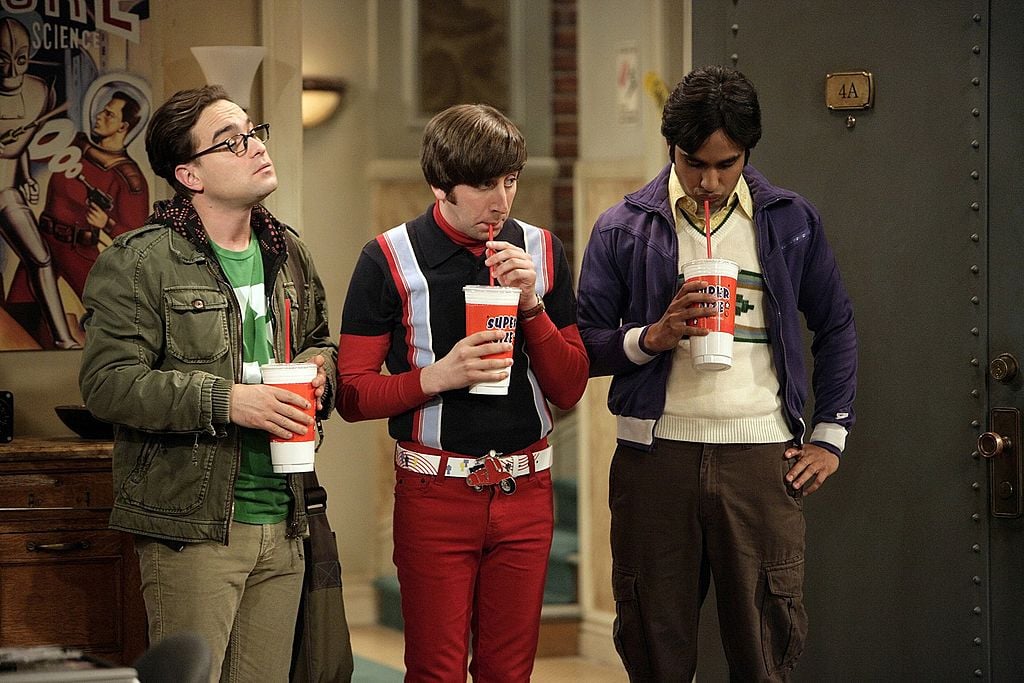 'The Simpsons'
There isn't a more popular animated show on TV than The Simpsons, which may never officially end. Being able to stream the last 30 seasons is almost impossible to find in any streaming capacity at the moment. Netflix would, without a doubt, love to have the show considering many people would likely stream the show for days at a time over the service's original offerings.
What's assured here is Netflix will never be able to acquire The Simpsons for a very good reason: Only Disney Plus will have rights to it by November. With all Fox material owned by Disney, it's just another example of why Disney Plus has all the aces this fall.
Your dream of having a streaming service that lets you watch every Star Wars movie, every Disney classic, plus having all 30 seasons of The Simpsons in one place is about to come true. This alone should make Netflix nervous. It's not the only show they wish they could have to build a streaming dream factory.
'Modern Family'
A number of comedy-drama shows still going aren't available to stream on Netflix yet. Modern Family is one of them, but it's only available to stream on Netflix in other countries at the moment. Geoblocks make this a problem to watch here in America without using some clever hacks.
Considering 20th Century Fox owns Modern Family as well, chances are it won't stick around on Netflix very much longer. Disney owning all Fox content is becoming a big problem for Netflix and other streaming services.
Here's your reminder of how much great content Fox and Disney owns. In the meantime, other classic shows (like Friends) are becoming far too expensive for streaming platforms like Netflix and others to hang onto or take.
'ER'
One of the longest-running medical dramas in history is slowly being forgotten because it's not available for streaming on Netflix. It's taken years for NBC to make a deal with a streaming service to finally get it on online after a decade of being off the air.
NBC-owned Hulu recently made a deal to stream it once and for all. Netflix lost out big time on this because they've been on the search to stream older medical dramas after losing some classics recently. The service will have to wait even longer if current medical dramas like The Good Doctor ever stream there.
'Game of Thrones'
Every streaming platform on earth would like to get their hands on Game of Thrones. There aren't any plans to stream it outside of HBO's online platform or buying the DVD season sets.
You can imagine the asking price for Game of Thrones will be enormous. If Netflix finds themselves in a dire situation eventually, they may have to spring extra millions for something significant.
No matter if they always have deep pockets, HBO will probably never allow Netflix to stream Game of Thrones since they are extreme competitors for content. When you put in perspective that Netflix wants to become like the HBO Go app, you see former has another big, future loss.
'The Big Bang Theory'
According to official sources, this is the show Netflix wants the most. Even TV Guide has argued having it there could benefit both, with The Big Bang Theory grabbing younger viewers from the Netflix demographic.
The Big Bang Theory is only available on CBS All Access currently, a place where Millennials don't typically hang out. As with Friends, though, The Big Bang Theory will probably have an expensive licensing fee.
Netflix will still likely hold up with its original content. Many people want to see their favorite old shows there, however, something potentially hurting Netflix the longer they balk on viewer expectations.