The Best Shows on Netflix Nobody Is Watching
You've watched The Unbreakable Kimmy Schmidt several times. You're still waiting on You's second season. And maybe House of Cards isn't enough of an escape from the real world anymore. Netflix stalwarts may seem rusty. Lucky for you, you have lots of other options.
We've combed through a big Ranker list of the best shows that ought to have more eyeballs trained on them. From post-apocalyptic sci-fi to a devilish police procedural to a zombie show from the creator of Veronica Mars, we'll offer up a range of Netflix options so you'll have something new to binge.
If you like these, feel free to check out our rundowns of other Netflix shows that merit more attention and Netflix shows for discerning viewers.
'The 100'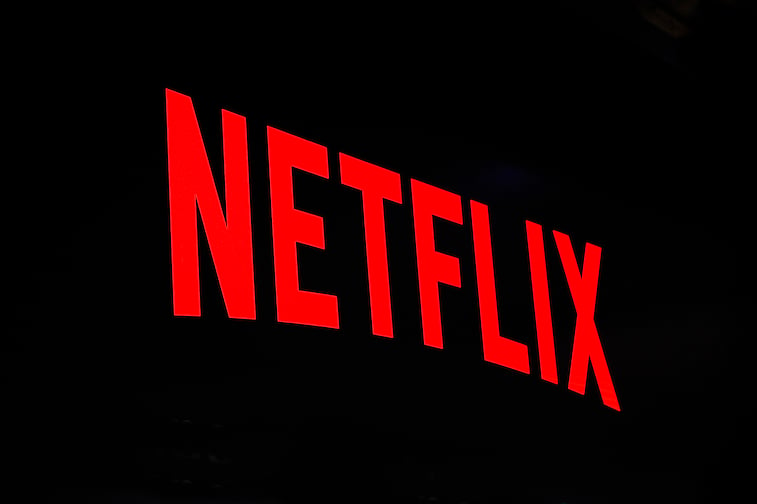 This is the post-apocalyptic entry we mentioned. The series follows a group of survivors, mainly a group of criminal adolescents, who return to Earth from a spaceship called The Ark. It's still airing on the CW, where it was just renewed for its seventh season, but you can catch seasons 1 through 5 on Netflix. The cast includes Eliza Taylor, Paige Turco, and Thomas McDonell. If Paige Turco's name sounds familiar, that's probably because she was April in two of the 90s Teenage Mutant Ninja Turtles movies.
Maureen Ryan of The Huffington Post, reviewing the second season, said,: "I can say with some assurance that I've rarely seen a program demonstrate the kind of consistency and thematic dedication that The 100 has shown in its first two seasons. This is a show about moral choices and the consequences of those choices, and it's been laudably committed to those ideas from Day 1."
'Lucifer'
If the title conjures up images of fire, horns, and a pitchfork, you've mostly got the right idea. The devil, who looks a lot like Tom Ellis, abandons hell for Los Angeles (we can hear the jokes already) where he becomes a consultant for the police. And you thought the city was corrupt in LA Confidential.
One of the creators was fantasy author Neil Gaiman, whose credits include Stardust and Coraline. The show originally aired on Fox, which canceled it, but Netflix rescued it for a fifth season. Ed Power of the Telegraph said Lucifer "is entirely beguiled by its own preposterousness," which sounds like something the devil would be.
'iZombie'
https://www.youtube.com/watch?v=m1c86N2bkMA
No, this isn't a show about humanity turned into zombies thanks to iPhone addiction. This is the show from the creative force behind Veronica Mars, Rob Thomas. Medical resident Olivia "Liv" Moore (Rose McIver) has turned into a zombie after attending a party. Capitalizing on her undead lifestyle, Liv gets a job at a morgue and eats the brains of the corpses she autopsies. When she eats a dead person's brain, she temporarily inherits some of their personality traits, skills, and memories. Seasons 1 through 4 are on Netflix.
The show has gotten consistently strong reviews throughout its run. Ellen Gray of The Philadelphia Inquirer wrote "iZombie cares as much about its post-life characters as it does its pre-dead ones. And though it may serve up brains in a variety of ways, it never loses its heart."
'The Last Kingdom'
In this historical drama, Anglo-Saxons are attacked by Viking forces. Uhtred (Alexander Dreymon) born a Saxon but raised by Vikings, finds his loyalties tested as he tries to claim his birthright and help create a new nation.
The critical reception for the series has been largely positive throughout its run. Kyle Fowle of The AV Club wrote, "The Last Kingdom, remarkably, already feels lived in, the focus on character motivation and thematic depth making sure that the show is more than just an excuse to watch Vikings and Englishmen rip each other apart."
The San Francisco Chronicle's David Weigand said the series may seem like a Game of Thrones clone at first but writes, "There are no dragons in Last Kingdom, or need for fantasy at all, for that matter. History proves every bit as engaging as make-believe.
And last but not least, 'Peaky Blinders'
Peaky Blinders, a British crime drama with Cillian Murphy and Sam Neill, lands at the top of a number lists of not just Netflix's best but TV's best. The fictional gang at the center of the show is loosely based on a historical 19th-century urban youth gang from the 1890s and were believed to sew razor blades into their peaked flat caps, hence the title. Other big names in the cast include Tom Hardy, who appeared in seasons 2 through 4 and Adrien Brody in season 4. The first four seasons are on Netflix.
Cult TV Times critic Hugh David said the show manages "to tick several ratings boxes – period drama, gangster epic, film star leads – yet go against the grain of those in the most interesting of ways."
The Guardian's Rebecca Nicholson, in praising the show, noted she was hardly alone in her praise, writing "It's witty, thrilling and a total pleasure to watch. Peaky Blinders is brilliant TV. You heard it here last."