The Best Spanish-Language Shows to Watch on Netflix Right Now
While new streaming services are launching left and right, nothing will change the fact that Netflix has a catalog brimming with hit shows. They span across genres, age groups, and languages, and its Netflix originals lineup is one of the platform's treasures—if you know where to look.
Browse through its international roster and you'll find myriad Spanish-language TV series that can be enjoyed with or without dubbing or subtitles. Below are some of Netflix's finest!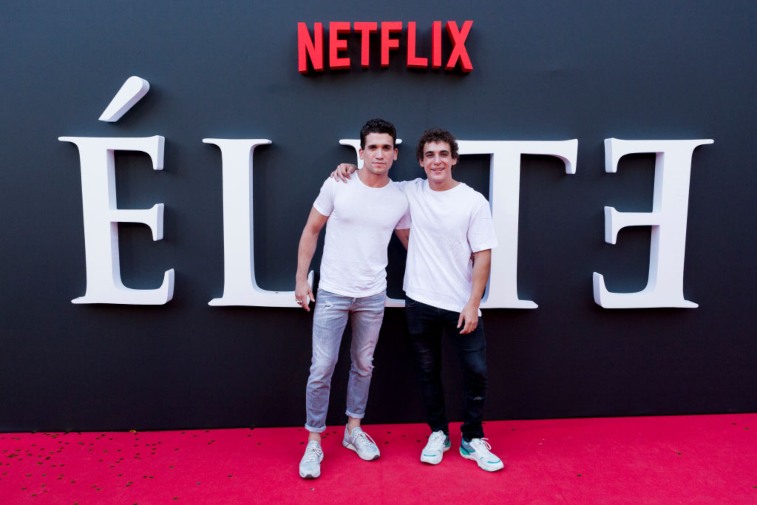 'Money Heist' (La Casa de Papel)
A slam dunk for Netflix, Money Heist is about a band of robbers put together by a mastermind called "Professor" who rob the Royal Mint in Madrid using wits and meticulous planning. That's just the first two seasons! You'll be cheering them on through the tense action sequences, drama, and small victories up to the Bank of Madrid rescue heist in season three.
Part three of Money Heist a.k.a. La Casa de Papel boasted more than 30 million streams in the first week when it dropped on Netflix in July, breaking global records for the streamer. If you're not already on the bandwagon, it's time to hop on it. Money Heist season four is rumored to be arriving in January 2020.  
'House of Flowers'
If you want to cozy up to a dark comedy with a telenovela vibe, then House of Flowers is a must-watch. There's so much shadiness, secrecy, and melodrama in the de la Mora family that it will make your head spin. Each character has their own distinct personality including a slow-speaking bossy elder sister, a sexually fluid but dishonest baby brother, a competitive middle sister, and parents who are constantly trying to one-up each other. They're all adults and they all play a part in keeping the family business, House of Flowers, alive.
Get with all the backstabbing, cheating, lying, and tight familial bonds that make this funny/serious show a hit by streaming the first two seasons.
'Élite'
For those viewers who are fans of teen dramas like Riverdale, The Society, and Gossip Girl, then Élite is worth a look. Murder, love triangles, parental strife, and teenage behavior that rivals what you see on Euphoria are some elements that you'll see in Élite. Classism, bias, and disaster will keep you on your toes and have you guessing who's guilty and who's innocent.
Money Heist actors Miguel Herrán, Jamie Lorente Lopez, and María Pedraza all appear in Élite. Season two arrived in September so you can binge on the series this fall.
'Cable Girls'
Set in 1928, Cable Girls follows four women who are trying to work in modern society at a telephone operations company in Madrid. Love, heartbreak, drama, and criminal activity make this series an interesting addition to your watchlist. Watch four seasons of Cable Girls and your winter TV sessions will be booked solid.
'Locked Up'
If you're interested in watching a gritty drama that centers on women in prison trying to survive (sound familiar?), then check out Locked Up. Alba Flores of Money Heist and Maggie Civantos of Cable Girls star in the series about Macarena Ferreiro, a woman who gets caught up in her lover's crimes and pays the price for it.
Catch four seasons of the hit crime drama on Netflix now.