5 of the Best Valentine's Day TV Specials Ever to Air
Whether you're in a relationship or single on Valentine's Day, odds are it's nigh impossible to avoid absorbing all the media the holiday entails. Companies are selling you cards and chocolates, while TV shows start airing their romance-centric holiday specials, making for something of a pink and red love overload.
But every now and then a show nails a Valentine's Day special so thoroughly, that it's hard not to want to watch it on repeat. Why does the comedy realm succeed where dramas tend to fail in this regard? Because sometimes we just have to laugh at a holiday that can be as ridiculous as this one.
1. Community — 'Early 21st Century Romanticism'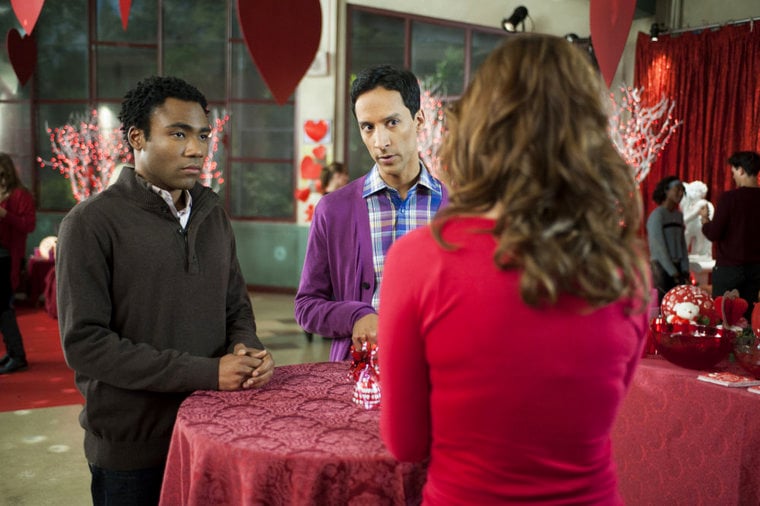 In this Season 2 episode, we see Community at its best, as a show that thrives off its ability to expertly and hilariously parody holidays. Abed and Troy spend a majority of the time trying to win the affection of a librarian. Meanwhile, Jeff spends the episode avoiding his study group following a fight over the Barenaked Ladies, as he quickly learns that his friends function just fine without him.
The episode is equal parts harrowing and entertaining, a line that Community tends to walk with most of its stronger episodes.
2. The Simpsons — 'I Love Lisa'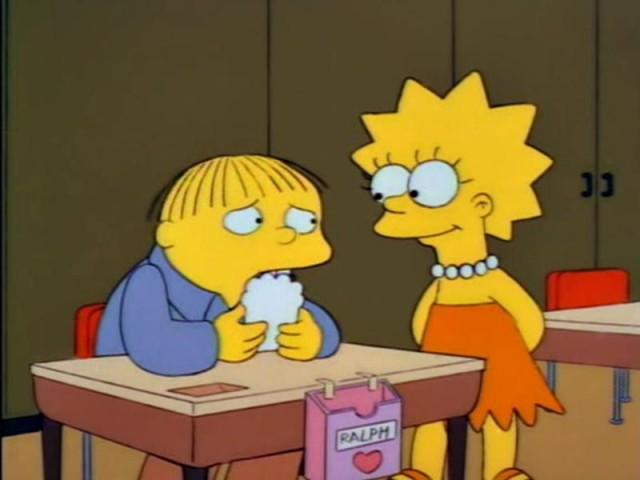 "I Love Lisa" is an episode of The Simpsons that has gone down in TV history as not just one of the best Valentine's Day specials, but as one of the most memorable half-hours of comedy ever aired. We see the birth and subsequent death of an elementary school crush, with Lisa fending off lovable dope Ralph Wiggum. He gives her the iconic "I Choo Choo Choose You" Valentine's Day card that has come to be recognized by many today, and subsequently had his poor little heart crushed by Lisa.
The special ends with a friendly reconciliation between the two, and another pun-laden card reading "Let's Bee Friends," making for a touching conclusion to a story that virtually all of us have lived through ourselves.
3. 30 Rock — 'St. Valentine's Day'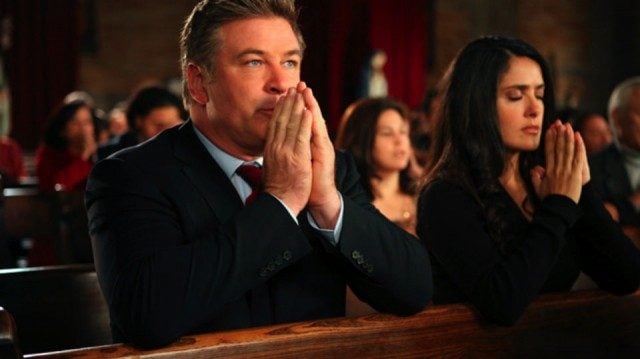 This one makes the list for a whole flurry of reasons. Liz Lemon spends the better part of the episode trying to deny Valentine's Day is a big deal after she accidentally schedules a first date with her neighbor for February 14. Of course, everything that could go wrong … well, goes wrong. Liz's date Drew, has his ex-wife drop off their daughter on the actual date, then they visit Drew's critically ill mother in the hospital, finding out that she's in fact his grandmother, and that his sister is his actual mom. It's a comedy of errors, making it so no matter how bad your Valentine's Day is, it can't be worse than Liz Lemon's.
4. Parks and Recreation — 'Galentine's Day' and 'Operation Ann'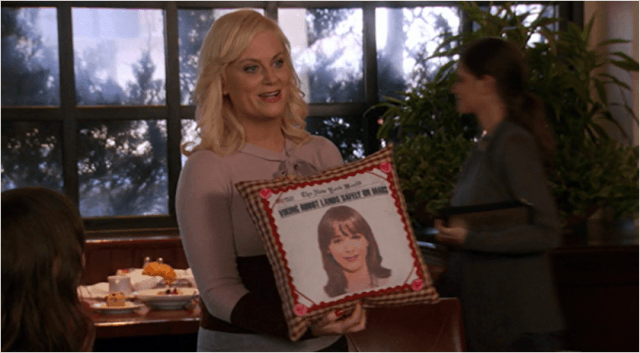 Parks and Recreation makes the list for a pair of Valentine's Day episodes airing in Seasons 2 and 4, respectively. "Galentine's Day" tells the story of Leslie Knope co-opting the holiday to celebrate all the special women in her life, culminating with her mother's less-than-successful reunion with her childhood crush.
In "Operation Ann," we have a few stories at play: Leslie trying to find her best friend Ann a date, Chris dealing with the heartbreak of a recent breakup by playing hilariously depressing music at a mixer, and Ben attempting to solve a series of complex riddles from Leslie. With all these moving parts, it still flows surprisingly well, giving both single and paired-off viewers something to enjoy.
5. Supernatural — 'My Bloody Valentine'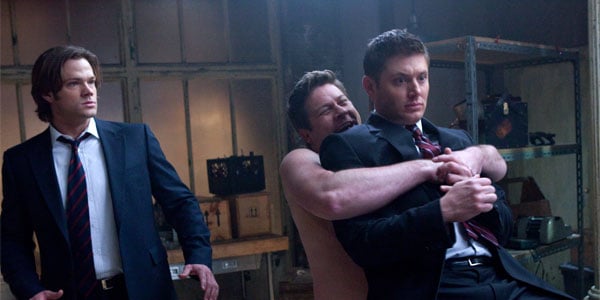 The CW's Supernatural, thrives when it's at its most ridiculous, and "My Bloody Valentine" is a perfect example of this. It starts out with the Winchesters attempting to solve the mystery of why two people ate each other mid-coitus, and why another drowned in a fryer vat.
It's some of the most bizarre gore the show has ever featured, but intermingled with the appearance of an overweight (and shirtless) cupid whose job it is to match up couples by order of Heaven, it's just the right amount of insane for a Valentine's Day special. What better way to forget about the holiday that forces us to feel, than to watch a campy cannibal mystery on The CW?
Follow Nick on Twitter @NickNorthwest.
Check out The Cheat Sheet on Facebook!