'The Big Bang Theory': What's Coming After the 200th Episode
The Big Bang Theory reached a major milestone recently, airing its 200th episode, "The Celebration Experimentation." The long-running CBS sitcom rang in the event in style, with Sheldon (Jim Parsons) finally allowing the gang to throw a party for his birthday and guest star Adam West showing up for the occasion. But while the landmark episode might have passed, that doesn't mean the surprises are over for viewers this season. The stars recently talked to The Hollywood Reporter about what fans can expect from future episodes. Here are five things they said we can expect from the show moving forward.
1. Howard will grapple with the idea of fatherhood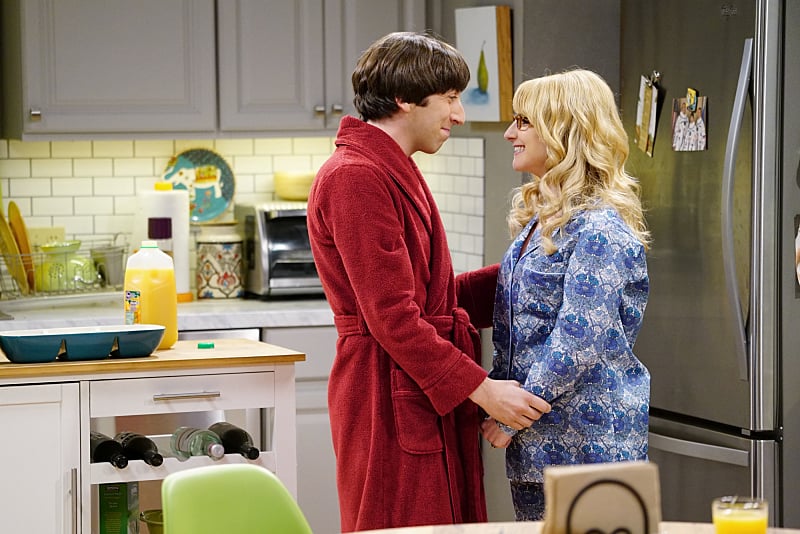 Right before episode 200, The Big Bang Theory dropped the huge bombshell of Bernadette's (Melissa Rauch) pregnancy. We've already seen Howard (Simon Helberg) freak out over his pending parenthood, and while he's since settled with the idea a bit, his transition into becoming a father won't be easy. In order to move forward, he'll be forced to embrace the fact that he and Bernadette don't really know what they're doing when it comes to raising a child.
"That is the only way," Helberg told THR of his character's emotional journey. "Howard wants to be a better dad than his dad was, which will probably be an interesting psychological journey for him." Speaking of his dad…
2. We may meet more family members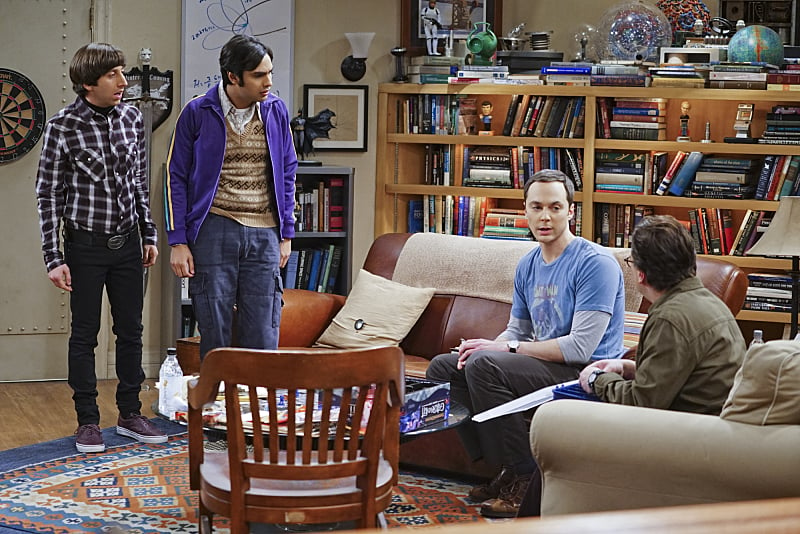 As fans know, the show has yet to introduce several of the group's family members — including Howard's father and Penny's mother and brother, among others. Showrunner Stephen Molaro confirmed that there's still a possibility we will meet any or all of those people in the future, but those plans generally tend to happen last-minute.
"We're always thinking about [adding those]; there's no immediate plans but I'd love to meet all those people. We'll see," he said. "When the time is right, sometimes we never know until we're literally writing the script and then we'll pull the trigger on something, which is how it happened with Bernadette's pregnancy."
Of course, if the timing is currently right for anybody to pop up, it would be Howard's estranged dad — as Helberg himself agrees. "I feel like something will happen [with Howard's uncast dad]. I've heard different people mentioned — all of whom are short comedians. I've heard Rick Moranis and Martin Short," he told THR, adding that he idolized both of those names growing up. "You can't go wrong with anyone like that. I hope we get to meet him and I'm sure it will be somebody brilliant."
3. Raj will be a ladies man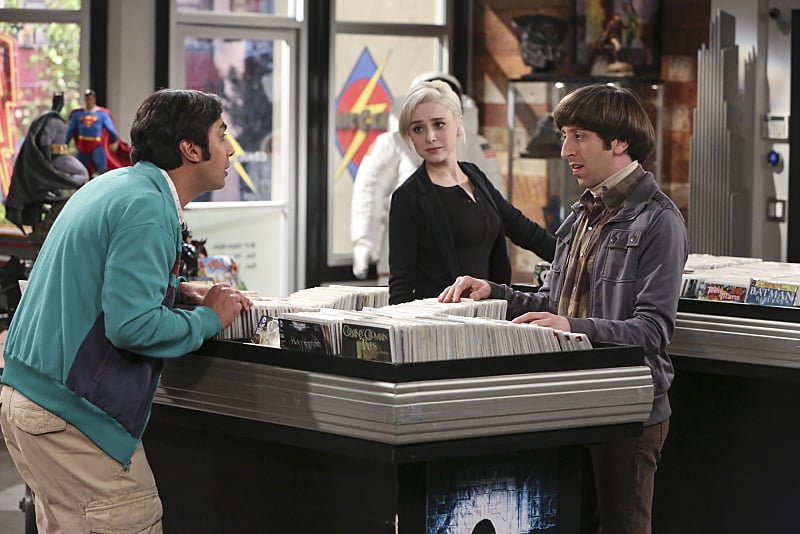 Raj (Kunal Nayyar) can finally speak in front of women, but that doesn't mean he's making all the right decisions when it comes to love. Earlier this season, he broke up with girlfriend Emily (Laura Spencer) in order to see where things go with Claire (Alessandra Torresani) — only to immediately regret it when the latter got back together with her former boyfriend. Still, that doesn't mean the girls won't resurface in the future.
"Emily and Claire are both going to be in the picture — he's going to try and date the two of them," Nayyar said. "It's about time a character tried to date two women at the same time!"
4. Sheldon and Amy will continue to grow in their relationship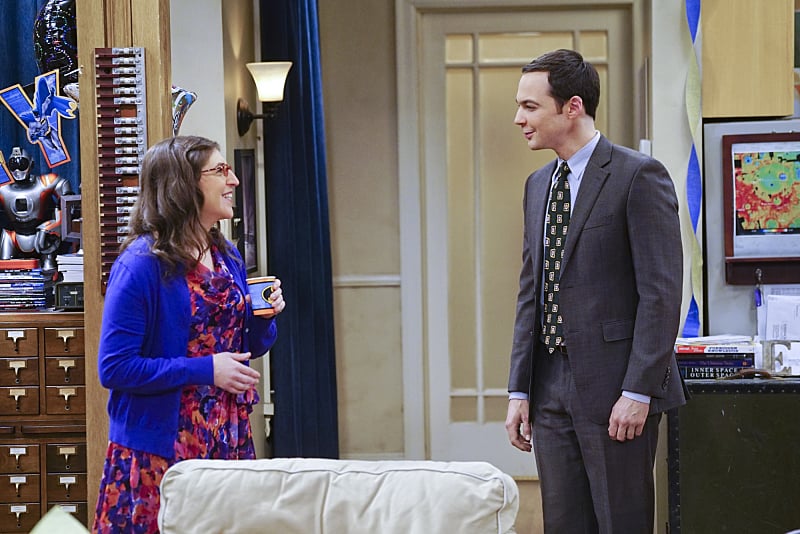 The two have seen their fair share of ups and downs this season, but they're finally at a more stable place in their relationship. There is still the matter of the engagement ring that Sheldon bought Amy (Mayim Bialik), but Bialik says her character's knowledge of the ring "doesn't really change things" for the couple. "They've really settled back into their arrangement — which is to let things be," she said.
Of course, they've already come a long way together in terms of emotional growth, and it's safe to say we'll see plenty more milestones in the future.
5. Penny and Leonard may get a wedding do-over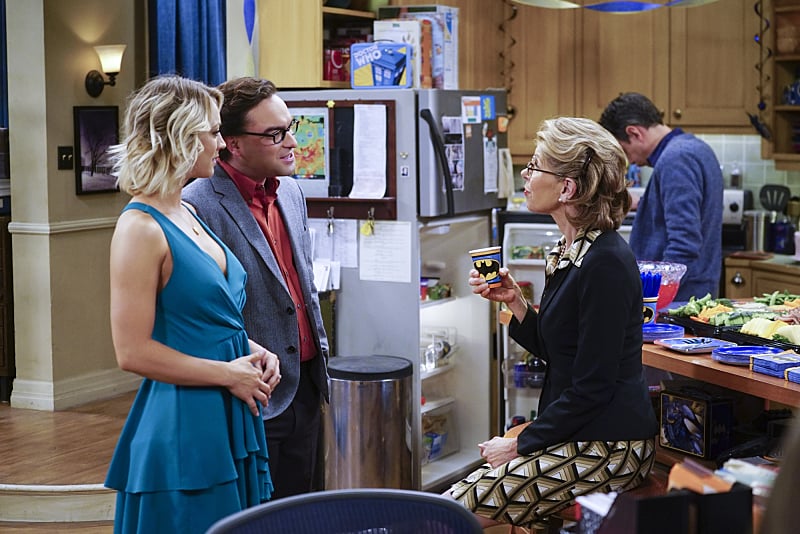 Leonard's (Johnny Galecki) mother (returning guest star Christine Baranski) isn't thrilled that Penny (Kaley Cuoco) and Leonard eloped, but there's a chance she might get another shot at seeing her son get married. Galecki says he hopes to see his character celebrate his wedding with family and friends.
"I wonder if [Penny and Leonard] might have some sort of ceremony for their nuptials since they went off on their own," he said. "I think they might regret that. I hope that's the case. I'd like to see their best friends and family celebrate them."
That being said, Galecki can't see the two having a super elaborate wedding. "Not necessarily a wedding episode because how many times have we seen that, but some sort of ceremony," he said.
The Big Bang Theory airs Thursdays at 8 p.m. on CBS.
More from Entertainment Cheat Sheet: