The Biggest Difference Between Meghan Markle and Kate Middleton
Since the supposed feud between Meghan Markle and Kate Middleton began, people have begun noticing just how different the two are. It is strikingly similar to just how different brothers Prince William and Prince Harry have always been. The good news is that sources say there is no real feud, but rather a "cooling off" between the couples – stemming from the brothers, and not their respective wives.
But those who have been paying attention can't help but wonder why Markle and Middleton seem to never be together, and what is the biggest difference between the two? Here's what we know.
The two have never been "close"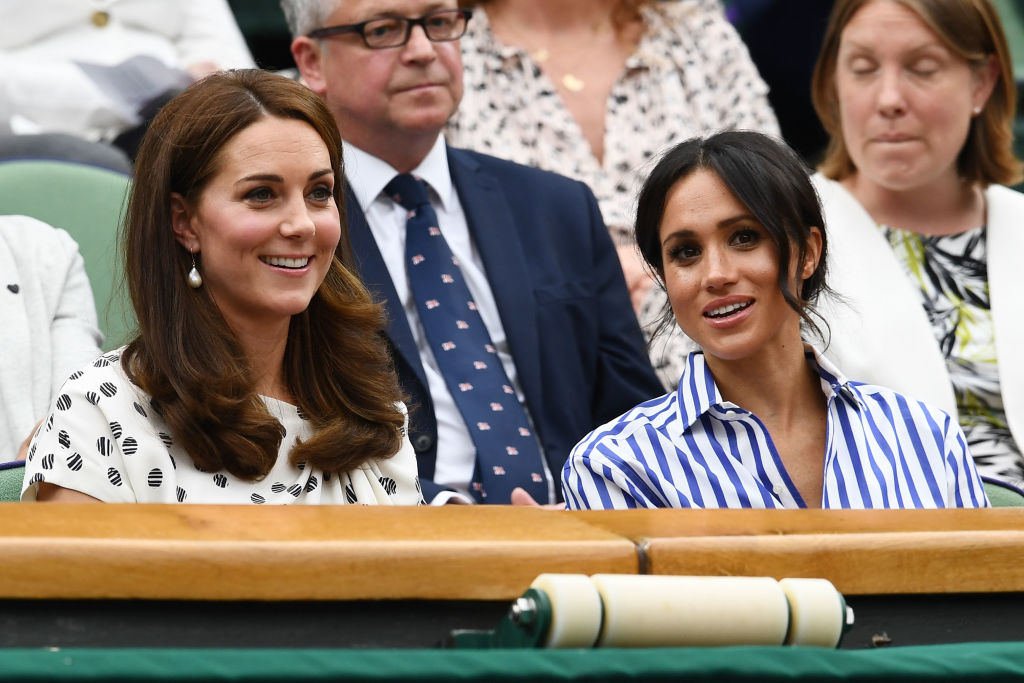 Although the media has currently been pushing that Markle and Middleton aren't doing things together anymore, the fact is that they never really have. Perhaps due to their differences, the two have never really been close. They attend family functions and royal events together out of necessity, but that is all the two have ever done together.
What is the biggest difference between Markle and Middleton?
The biggest and most noticeable difference between the two is how they handle the press – or any attention at all. This has to do with a difference in their personalities, as well as with their status' prior to becoming royal.
Before becoming the Duchess of Sussex and wife to Prince Harry, Meghan Markle was an American actress. As such, she tends to enjoy the attention given her by the press. For example, she was recently spotted wearing ripped jeans and dark glasses at a luncheon with Christian Jones, the new deputy press secretary. She knew that the press would see her, and as such, she obviously dressed to be photographed.
Kate Middleton, on the other hand, avoids the press whenever possible. She prefers to stay at home with her three children, and only places herself in the spotlight for the necessary royal engagements. Middleton, like Markle, was a commoner prior to her marriage. But unlike Markle, her previous life did not include the thrills of acting or previous experience with the press.
An unknown source reporting to Best Life Online said it best: "The two could not be more different… [Middleton] prefers to live life away from the cameras whereas Meghan seems to welcome them."
Other differences between Markle and Middleton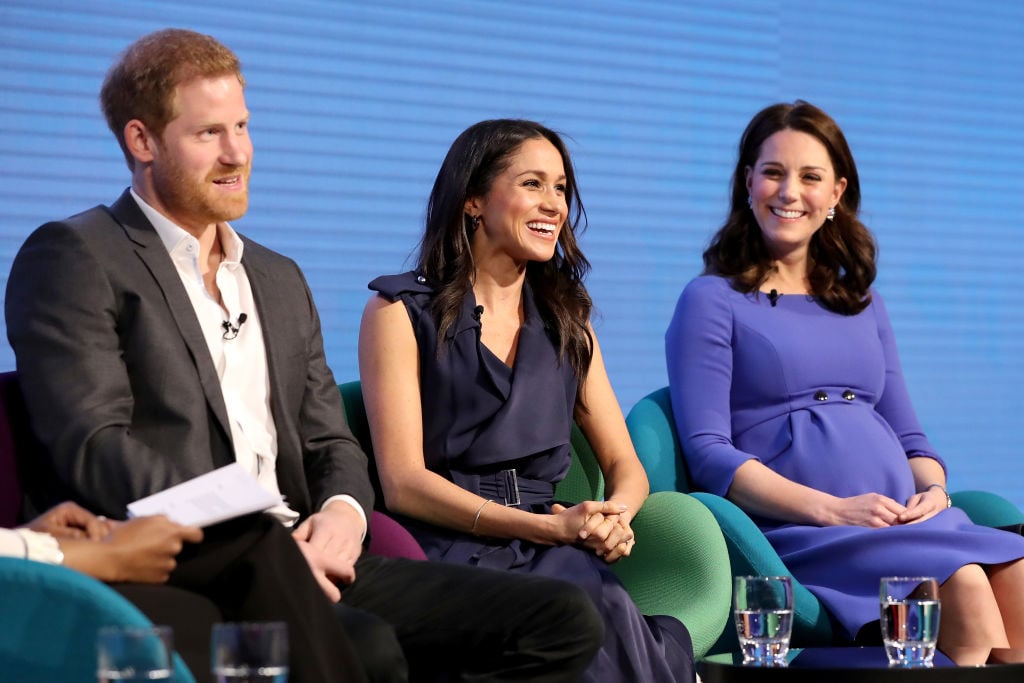 The biggest difference between the sister-in-laws is not the only one. In fact, the two are quite nearly polar opposites. Another example is their general personalities. Kate Middleton shows herself to be much more proper and reserved. She adheres to all the royal rules and codes, without fail. Meghan Markle, on the other hand, is much more relaxed and edgy. She has been known to push back on a few of the many rules Royals must live their lives by.
Their style of dress is also in stark contrast. Kate Middleton once again shows her more reserved nature, and often dresses in bright color schemes. Meghan Markle, while mostly adhering to the strict Royal dress rules, appears to prefer darker clothes – especially black. Her outfits may be modest, but there is a hint of her American acting roots about them. (Prime example: those ripped jeans discussed earlier.)
The royal women are perfect matches for their husbands
The truth is that Meghan Markle and Kate Middleton are so different because they are perfect matches for their husbands. Prince William and Prince Harry have always been very different.
Prince William has always been the more reserved, formal brother, and Kate Middleton matches this exactly. Prince Harry, on the other hand, has always had a bit of a rebellious streak in him. Fans everywhere can see this streak evident in Meghan Markle.