'The Biggest Loser' Just Lost the 'Backbone of the Family'
The Biggest Loser weight loss competition is down to its final five contestants and this week, the Biggest Loser campus lost a person who many of the other contestants had grown close to and depended on for her humor and strength.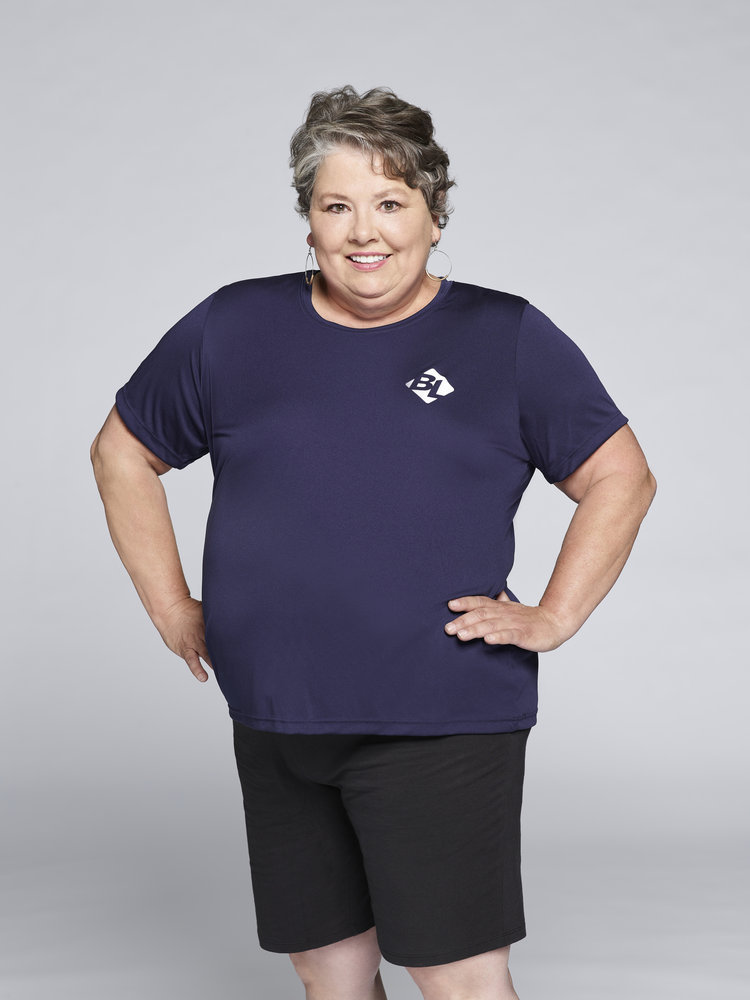 Showbiz Cheat Sheet chatted by phone with Kim Davis, who was eliminated on last night's episode.
Kim Davis, 'The Biggest Loser' backbone
Micah Collum, one of the remaining five contestants, at the end of last night's episode said Davis was "the backbone of the [Biggest Loser] family."  We asked the Tennessee resident what he meant by that.
"We were truly able to go into this open-minded, open-hearted, and willing to truly help each other the way that we needed."
Davis opened up about how she knew her age might be a factor in how well she did with weight loss on the show. She is almost 60 years of age, and as people age, especially women, it's extremely difficult to lose weight and keep it off.
"I knew, that as a 58-year-old woman going into this, that this might work against me. But I was willing to take that chance. I was just happy that it was going to be based on merit, and it wasn't going to put any of our relationships in jeopardy."
What Davis has learned in this 'Biggest Loser' journey
It's hard to believe speaking with this lively, spunky woman, that she ever felt anything but hope and joy in life. But she shared that before she got serious about her health, she thought all she had to look forward to was dying.
"I'll tell you, I learned about myself that, at 58 years old, my life is not over. I was planning to die. No joke. . . I learned that my body was a lot stronger than my mind. [The show] has completely changed my focus."
"I can go to a theater, I can go to a concert and not worry if I have an end seat to make sure if paramedics have to come in that I'll be easily accessible. It's just so many things that I was adding onto my plate every single day because of the unhealthy choices that I had made. So it has completely changed my focus and my life."
A funny thing happened at the DMV
Davis shared the kind of non-scale victory everyone wants.
"Let me tell you, I went to the DMV and the girl there said, 'You look great!', comparing the two pictures."
"So I had to tell her, 'I was on The Biggest Loser!'  She said, 'How did you do?' And so it turned into a whole celebration at the DMV, and a couple of people came up and wanted to take pictures. How strange is that?"
Davis started out with one 'why' and found another
At the end of last night's episode, Davis proclaimed that her "why" had changed, so we were curious to know what her new "why" is.
"My 'why' was my son. I have a 19-year-old son and I was diagnosed with breast cancer right after he was born. He didn't want to breastfeed and that's when we found a lump. Now, I was a lucky one, I was stage one, low chemo and radiation. All I wanted was to live long enough for him to remember me one day."
Davis explained that, her son, who had also had weight issues "took his health into his own hands" and completed his first half-marathon recently. 
"Along the way, I realized that my 'why' is me. That I'm important enough, I'm valuable enough. Being surrounded by people who are showing you nothing but love changes your life."
Read more: 'The Biggest Loser': An Obesity Doctor (Who Was A Contestant) Talks About The Show