'The Biggest Loser': Trainer Erica Lugo's Daily Struggle Against Body Shaming – 'I've Spent Too Many Years Never Wearing Bikinis'
Trainer Erica Lugo from USA's The Biggest Loser posted on Instagram this week about her ongoing struggle with accepting her own body.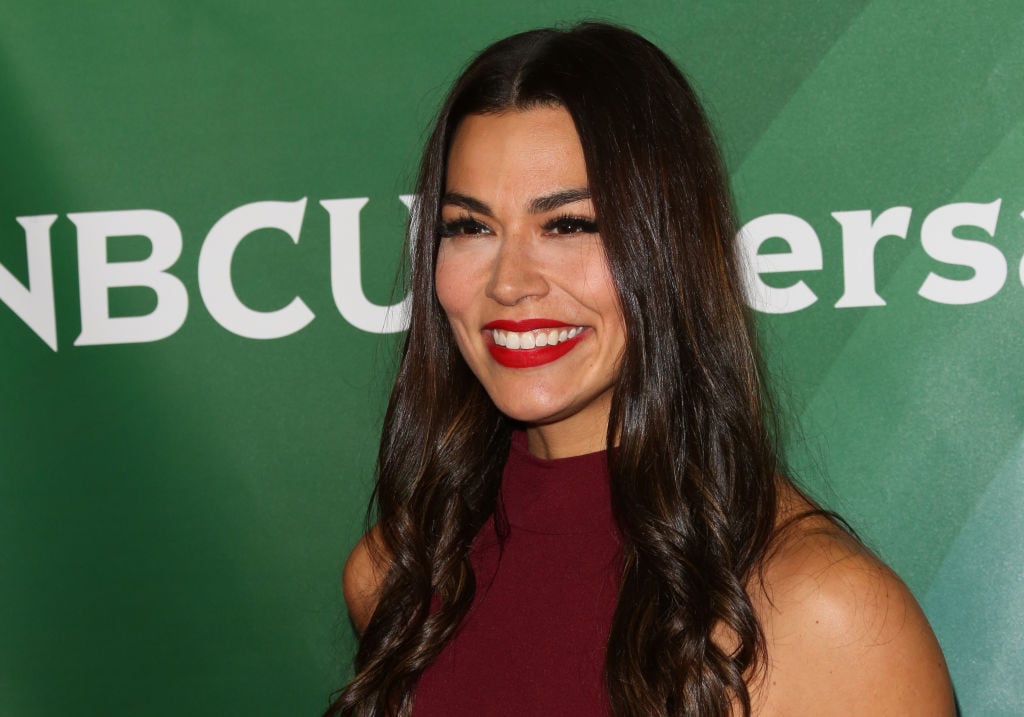 RELATED: Bob Harper Had To Drop CrossFit Because Of His Heart Attack – Here's The Workout He's Turning To Now
Even now, after having lost over 150 pounds and keeping it off, the fitness professional got vulnerable on social media about her very relatable daily battle.
Erica Lugo's incredible weight loss
Erica Lugo has lost 160 pounds on her own. That's no small feat for anyone, much less for this single mom and thyroid cancer survivor.
When Shape asked Lugo in Jan. 2020 how she lost that tremendous amount of weight, the mother of one revealed how it all started.
RELATED: 'The Biggest Loser': An Obesity Doctor (Who Was A Contestant) Talks About The Show
"[T]he biggest transformation for me was internal. During the early stages of my journey, I began documenting my experience on social media, and I saw that it was resonating with people. They noticed that I was carrying myself differently and was just happier overall."
"They wanted to know how I did it. That helped me realize that I was ready to commit to fitness outside of myself. I became a certified personal trainer and created Erica Fit Love, an online training platform. Now I'm able to work with people one on one no matter where they live and help them reach their own goals."
The tragedies she's endured recently
Lugo's impressive weight loss is even more so considering the challenges she has been through, including a car accident in 2018, as well as surviving thyroid cancer.
She explained to Shape that the treatments for the cancer left her discouraged about her appearance.
RELATED: 'The Biggest Loser' Is Virtually Casting for Its Next Season. Last Season's Winner Shares Some Tips for Future Contestants
"In November of 2018, I was diagnosed with stage 2 thyroid cancer. I underwent radiation and surgery and ultimately beat the disease, but my body went through hell and back in the process. I remember coming home from treatment, looking in the mirror and thinking: 'I look terrible.' "
She looks back on her self-defeating thoughts as an important moment, one that she realized she needed to consciously build from.
"It's something I deeply regret," she said. "My body had fought through and triumphed over so much but all I was focused on was the way I looked. It was heartbreaking, but it forced to me confront my lingering body-image issues head-on. It's something I'm still learning to deal with today."
The epiphany Erica Lugo experienced and shared with her followers
This week, Lugo posted about her realization of how her struggle with her body image has held her back. She emphatically expressed her desire to see that her followers believe they're enough, as they are.
The 33-year-old said in an earlier post this week, "I've spent too many years never wearing bikinis because I felt I shouldn't. Because I don't have a bikini body like all these women I seem to scroll through."
She went on to express in another message her weariness with seeing herself and other women judged and assessed based on their looks. It's an ages-old struggle that sees more and more change the more it's exposed to the light of day.
"Honestly I'm tired," she said in her post. ⁣"This past week I have read more comments towards myself and other women about our bodies and our confidence and worth based off how we chose to show our confidence and OUR bodies."
"Let me set the record straight. ⁣I don't have six pack abs. I don't have the most toned upper body."
"That does NOT mean I'm not worth something. That does NOT mean I can't help, inspire, motivate and educate. . . Let people be proud of their bodies in progress. We are all trying to be happier, stronger and better versions of ourselves. . . ⁣Phew, that felt good."