The Biggest Sign Meghan Markle Has Learned Her Lesson
Meghan Markle, Duchess of Sussex and wife to Prince Harry, is no stranger to controversy. Her entire time with the royal family has been filled with scandalous headlines that pick apart the way the duchess dresses, her friends from her days as an American celebrity, and her tendency to keep her newborn son out of the spotlight.
Duchess Meghan is constantly compared to Kate Middleton, and judged as coming up short. Whereas the Duchess of Cambridge follows the rules and sticks to royal traditions, the Duchess of Sussex seems to cast them off at every turn, making her the subject of public scorn and gossip.
Markle is not alone in facing the criticism. Prince Harry, too, has been placed squarely in the hot seat. Recently, the negative attention has focused on the family's travel arrangements. Have these criticisms gotten to Markle, and has she learned a valuable lesson from them? Her recent trip to America suggests that may be the case.
The travel controversy has the duke and duchess framed as hypocrites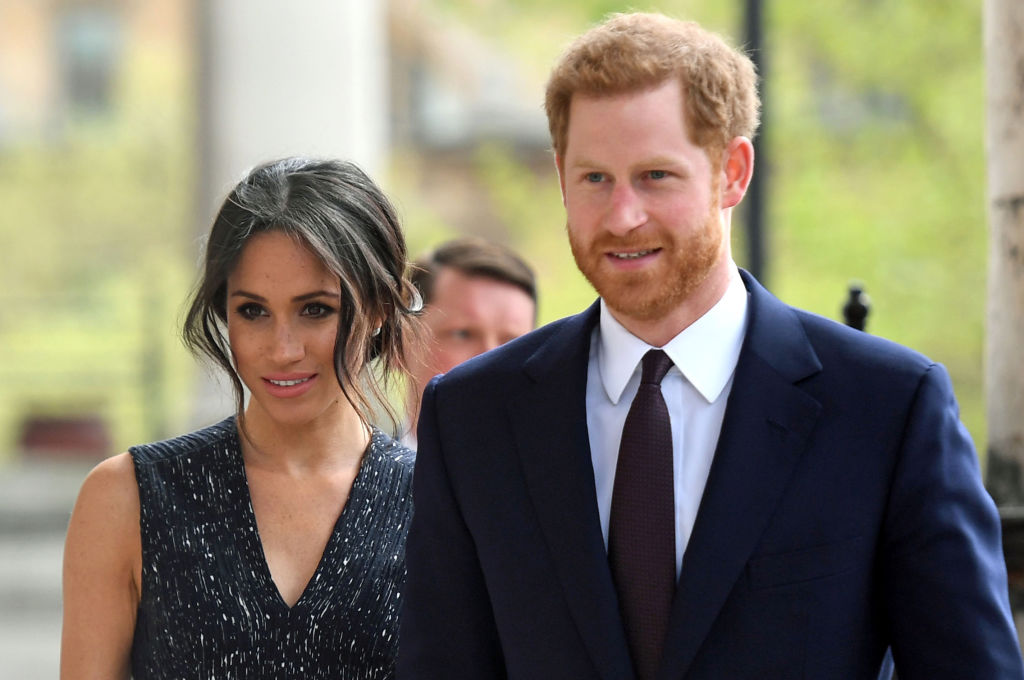 The recent controversy that has engulfed Markle and Prince Harry have to do with their travel habits. The duo has been vocal supporters of conservation efforts in the face of climate change threats, so it was seen as glaring hypocrisy when they traveled via private airplane multiple times over the summer. While Prince Harry defended the practice as a measure of family safety, critics were undeterred.
Attempts to explain away the controversy have only made things worse. Prince Harry claimed that he travels by commercial air "90 percent" of the time, but critics are now picking apart that number and trying to prove that he chooses the more ecological-friendly travel option far less than that.
Meghan Markle has changed her behavior in response to criticism
Of course, the controversy of travel is going to impact Markle, who makes frequent overseas trips to the U.S. Recently, she traveled to New York to watch her close friend Serena Williams perform at the US Open finals. When news hit that she would be making the trip, critics were watching closely to see if she would continue the use of extravagant private travel options.
Instead, Markle made the trip as low-key as possible. She not only took a commercial flight from London to New York City, but she made sure that all of her other choices reflected a more reserved and less flashy attitude as well. She was dressed in a simple and inexpensive denim dress. On top of that, sources say that she stayed in a private residence rather than paying for an expensive hotel.
Meghan Markle used the time to catch up with friends
While many of Markle's movements are under the watchful eye of paparazzi, the duchess seems to have used the trip to be as connected as she could with her friends. Her activities included a visit to a yoga class and watching Williams' performance from the family box next to Williams' husband, mother, and sister. She also made time to visit some of her other friends including designer Misha Nonoo and makeup artist Daniel Martin.
While there will inevitably be some who continue to criticize Markle for nearly every action she takes, it is clear that she has taken the harsh lessons from the past to heart. Her recent trip to New York demonstrates that she is working hard to tone down her over-the-top celebrity image.
Instead, Duchess Meghan made an obvious effort to travel discreetly and enjoy her friends and downtime with class and grace. Hopefully, the critics will take note and give the duchess some positive press that would surely be welcome in the sea of negative headlines and harsh words.