The Biggest YouTube Scandals of All Time
YouTube isn't just a video-streaming platform. For some, it's a way of life. The social media site has launched the careers of dozens of young performers. And for some, it's provided a controversial amount of fame and fortune.
YouTube also been ground zero for more than a few scandals involving its celebrities and video bloggers, or vloggers. Here are just a few of the most unforgettable YouTube controversies, leading up to the No. 1 biggest scandal.
10. LonelyGirl15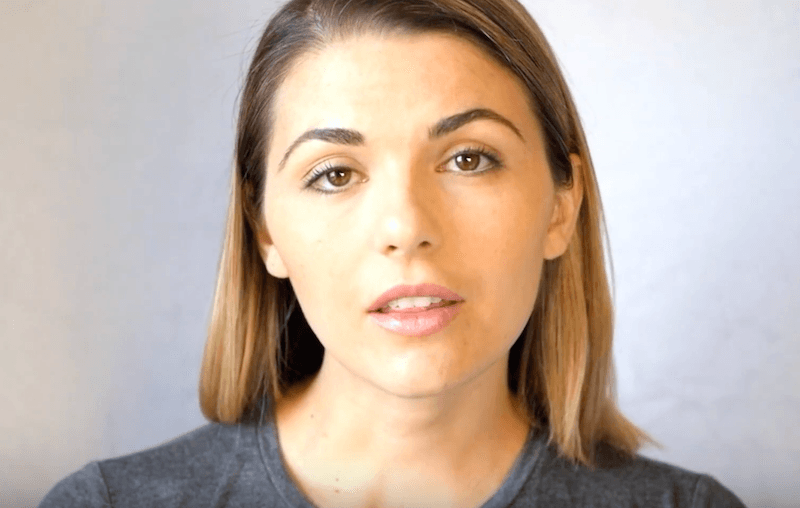 In 2006, YouTube was still a fledgling video platform. And its users were still trying to learn its benefits, and its limitations. Lonelygirl15 wasn't the only YouTuber who was posting daily vlogs about her life. But she became one of the most popular. That is, until, her fans learned that the entire life she'd shown her viewers was fictional.
Bree, the woman behind Lonelygirl15, was actually an actress, Jessica Rose. Fans became suspicious, and eventually proved that Bree's entire existence was a hoax.
After Lonelygirl15 came clean, the channel evolved into a sci-fi series. But many fans lost interest once they realized it was a scripted affair.
Next: These vloggers left out some crucial information when promoting a product to fans.
9. A non-existent disclosure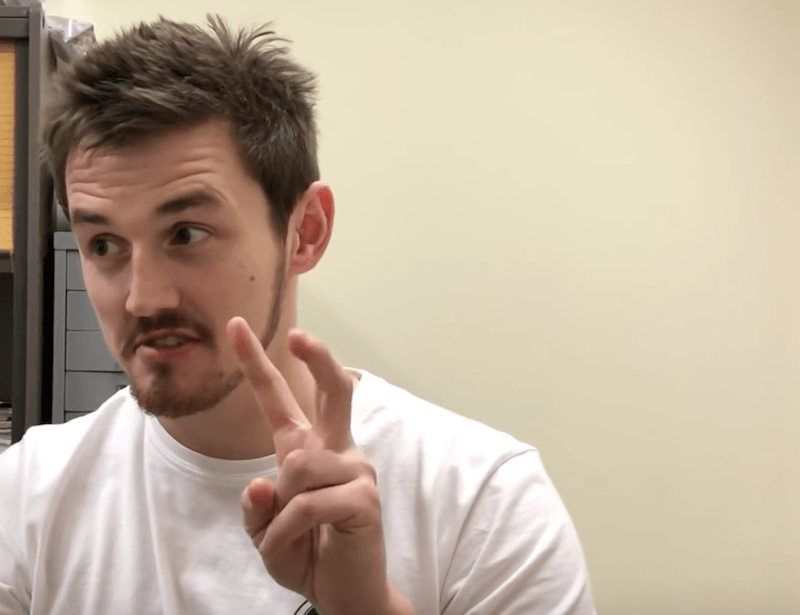 Plenty of YouTubers use their accounts to promote products. But when popular Counter-Strike: Global Offensive vloggers TmarTn (Trevor Martin) and Syndicate (Tom Cassel) talked up the online gambling venture CS:GO Lotto with their millions of followers, they forgot one crucial detail: They owned the site.
It wasn't the first time YouTube stars 'forgot' to disclose that they had a financial incentive to promote something. But nonetheless, it didn't sit well with fans. And it triggered the FTC's first-ever investigation of social media influencers. 
Next: This vlogger's vigilantism made an innocent man a target.
8. An innocent man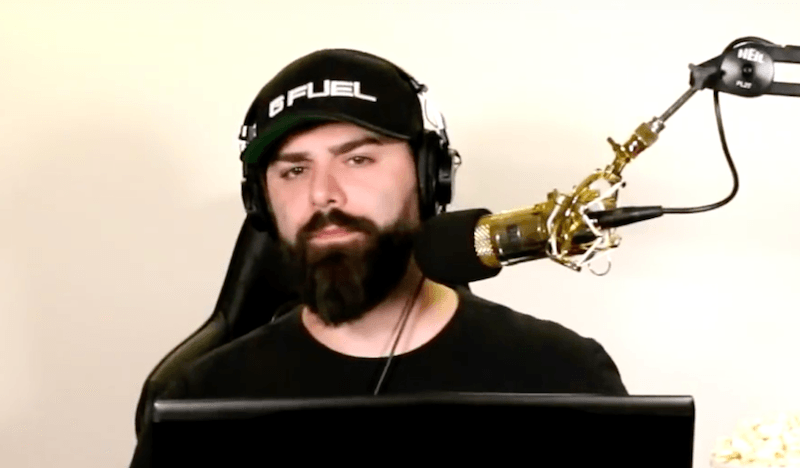 KeemStar's YouTube channel, DramaAlert, keeps his 3.4 million subscribers in the know about social media news. But he should have fact-checked his report before he unleashed his fans on a 62-year-old gamer — because he sent them on a wild goose chase.
The vlogger was outraged to learn of a pedophile named John Phillips who'd preyed on a minor he met while playing online video games. And he was sure he'd found Phillips' secret online identity. But he hadn't. It was just a 62-year-old man named Tony, who, for all intents and purposes, seems pretty harmless. KeemStar's fans went after Tony ruthlessly on his Twitch account, eventually bringing the man to tears.
KeemStar eventually realized he was wrong about Phillips' identity. He issued an apology to Tony, who seemed willing to forgive and forget. And KeemStar, rightly, faced some serious backlash for jumping to conclusions.
Next: These family bloggers' big announcement backfired.
7. Oh, baby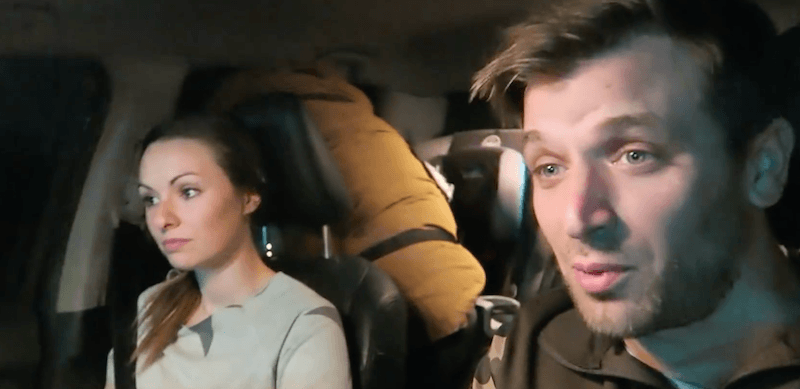 Every fledgling YouTuber probably waits and hopes for the day one of their videos will go viral. For Sam and Nia, a young couple who vlog the ins and outs of raising their young children, their first big viral sensation was a double-edged sword.
In 2015, they posted a video in which Sam surprised Nia by telling her she was pregnant after he secretly used some pee she'd left in the toilet on a pregnancy test. The hook, a clear role reversal from most 'reveal' videos, made the video a huge hit. But some fans doubted that Sam's methods could be accurate.
Three days later, they posted another, much more somber video, in which they revealed that Nia had miscarried. And those that were already dubious saw that as further proof that they'd faked the entire pregnancy for views.
Sam and Nia have always maintained they didn't fake the pregnancy. But Sam did post a vlog in which he told their fans he believes that god staged the event.
Next: The weird details in this vlogger's video sparked hysteria.
6. #SaveMarinaJoyce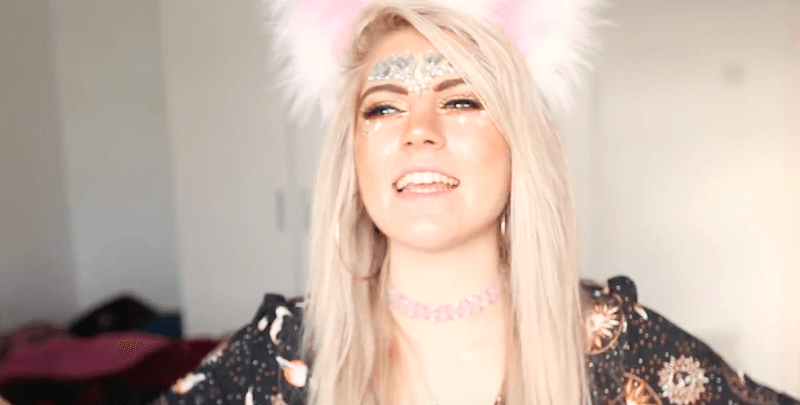 YouTube fans don't just follow their favorite vloggers — they feel like they know them. So when some of the 1.5 million subscribers to Marina Joyce's channel saw worrisome changes in her disposition and environment, they were on high alert. And their concern quickly spiraled out of control.
Joyce's usually upbeat videos took on a darker tone in July 2016. Fans took note when a gun was visible in the background of one of her make-up tutorials. And a video, where she asked for date night tips, she appeared to whisper "help me." Fans became hysterically worried about Joyce. Was she being abused? Was she kidnapped by ISIS? On Twitter, #SaveMarinaJoyce trended worldwide.
In the end, the police in her hometown even visited her residence to check on her well-being. Ultimately, there was nothing wrong with Joyce. And the event became a cautionary tale about how quickly anything,  including worry, can spread on the internet.
Next: These parents' antics had real world consequences.
5. America's not-so funniest home videos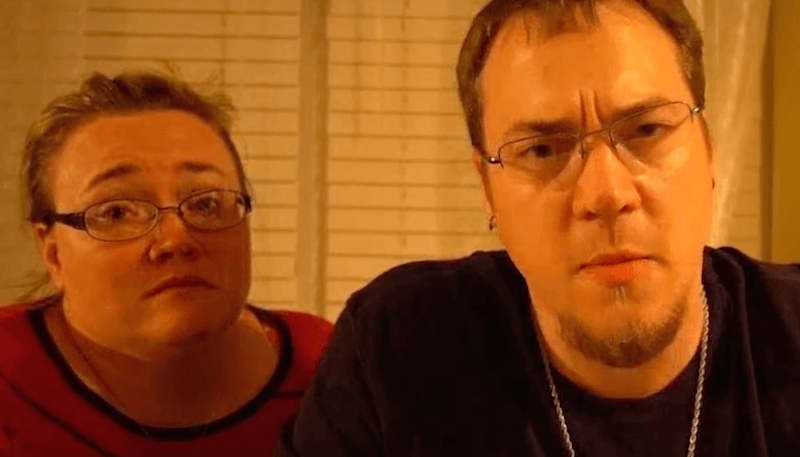 Some of the most popular channels on YouTube are family vloggers. But the practice of documenting your children's lives for public consumption doesn't sit well with everyone.
In some cases, the backlash is earned. Take DaddyofFive, a popular channel by Mike and Heather Martin. The parents filmed their children's reactions to often humiliating pranks and abusive behavior. And eventually, in April 2017, fellow YouTubers turned them into authorities.
The couple defended their videos, saying they were all for show. But they later issued an apology. In May 2017, they lost custody of two of their children.
Next: This vlogger's pranks got out of hand more than once.
4. No boundaries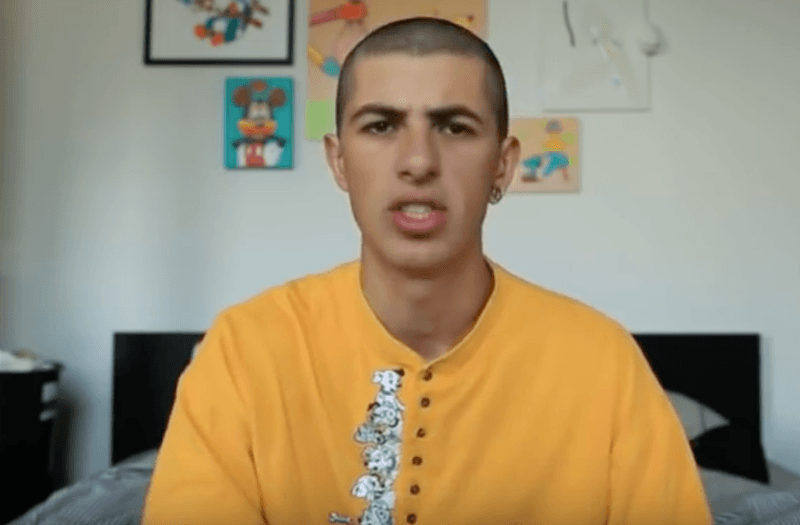 YouTubers are huge fans of pranking. But sometimes, they take it too far. That was the case with Sam Pepper, who's faced controversy numerous times.
In 2014, he uploaded a video where he appeared to be groping random women on the street. Then in 2015, he shared a video in which he convinced one friend that he was witnessing the murder of another friend.
In both cases, Pepper's videos were removed from the platform. And his behavior inspired a petition to have him removed from YouTube for good.
Next: This comedienne found fame and backlash with a controversial rant.
3. "Dear Fat People"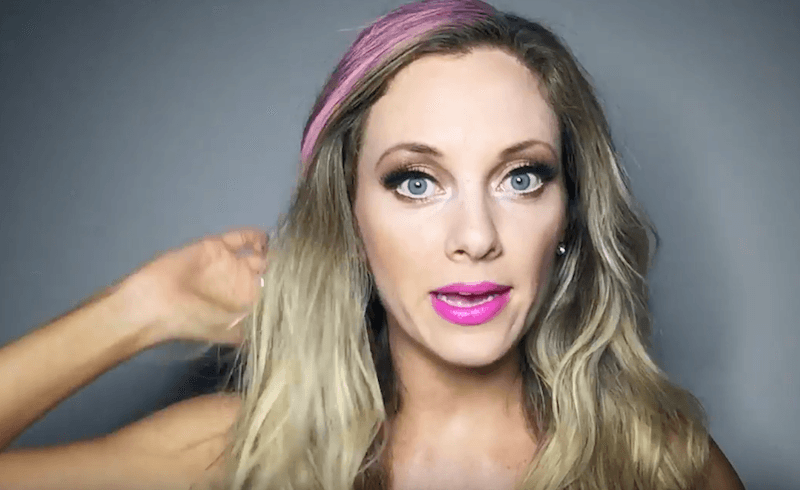 Plenty of comedians have used YouTube to launch or expand their careers. And for a while, Nicole Arbour's star appeared to be on the rise, thanks to the blunt humor she displayed on her channel.
But in 2015, she posted a rant called "Dear Fat People" that many fans found decidedly un-funny. In the video, Arbour lashed out at obese people. Arbour defended the video after backlash, claiming the diatribe was supposed to be funny, and meant to motivate viewers to lose weight. But most of the more than 13 million people who watched it felt it was cruel.
One former fan was film director Pat Mills. He was so offended by Arbour's tyrade that he fired her from his movie Don't Talk to Irene.
Next: The most-followed man on YouTube used has controversial ideas about what's funny.
2. Hate speech isn't a game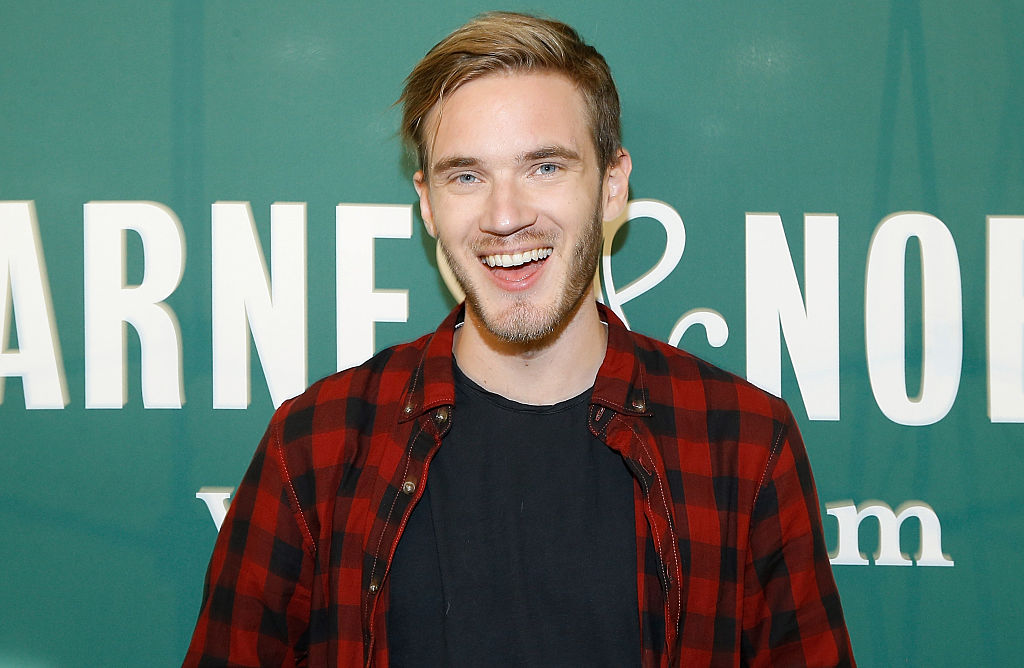 Swedish vlogger Felix Kjellberg, a.k.a. PewDiePie, has over 53 million subscribers — and to date, has the most popular YouTube account in history. But in 2017, he faced not one, but two rounds of intense controversy.
First, in February, viewers were outraged to discover he'd used Nazi imagery in nine videos. The revelation led to him losing huge partnerships and preferred ad status. PewDiePie claimed that any anti-Semitic insinuations were nothing more than a joke.
Then, during a September live stream of the game Playerunknown's Battleground, he called another player using the N-word. Some fans were outraged,  especially when others were quick to defend him.
Despite the controversy, PewDiePie still maintains a large fan base on YouTube.
Next: A YouTube sensation's insensitive video sparks worldwide backlash.
1. Logan Paul's bad trip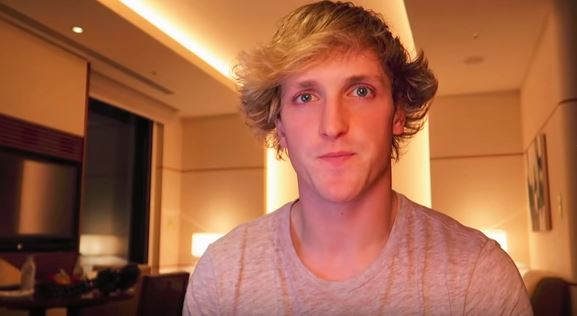 Since he started vlogging in 2015, Logan Paul has amassed more than 16 million followers. On Dec. 31, 2017, he reached a new level of fame — or, rather infamy. He vlogged a trip into the Aokigahara forest in Japan. It's an area known as a popular destination for people to commit suicide, and Paul positioned the vlog as a chance for himself, and his fans, to see a ghost.
Instead, he and his crew came across the body of someone who had committed suicide. And instead of turning the camera off out of respect, they chose to capture every moment of their discovery and subsequent horror. Paul received instantaneous backlash from fellow YouTubers, politicians, and celebrities for the video's insensitivity toward suicide victims.
Paul's subsequent apology video incurred more wrath, because it contained ads, which meant he made a profit from it. Some went so far as to create a Change.org petition to have Paul banned from YouTube.
As a result of the backlash, Paul lost his Google Preferred status. He took a break from vlogging, but returned on Jan. 24, 2018, with a video (and a $1 million pledge) aimed at suicide prevention.
Follow Katherine Webb on Twitter @prufrox.
Check out The Cheat Sheet on Facebook!