The Bizarre Reason Kate Gosselin Sued Jon Gosselin in 2018
We can't forget when Jon and Kate Gosselin were in their prime back when Jon & Kate Plus 8 was one of TLC's most successful TV programs. Fans watched the couple navigate life with a pair of twins and sextuplets, and we found their triumphs and trials totally endearing. Unfortunately, by 2009, their relationship ended in divorce — and it appears the two have been feuding ever since.
It's nearly a decade after Jon and Kate became single, but even in 2018, the two were entangled in some serious drama. And one unforgettable feud involved Kate suing Jon for hundreds of thousands of dollars. Here's what happened.
Kate sued Jon for over $130,000 in 2018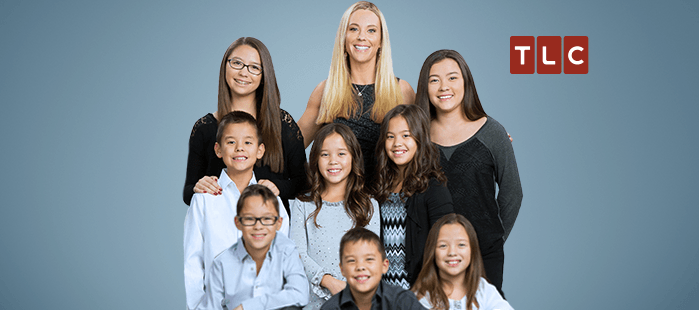 Fights between Kate and Jon have occurred off and on for years, so another public spat came as no surprise. What was slightly shocking, however, is that this time, Kate was suing Jon for a huge sum of money of over $130,000 back in April, In Touch Weekly reports. Considering the father of eight had a GoFundMe page set up by his girlfriend, Colleen Conrad, it seemed highly unlikely he would have such funds available to give to Kate.
The publication notes Jon called the amount of money "an inappropriate amount." And a source explained that he was "contesting it. They're fighting it out in court." As for how Jon responded, he reportedly served a petition against the documents and was willing to go to battle to ensure he didn't have to pay.
Custody battles over the kids could have had something to do with it
So, why was Jon being serviced with such a bill? Publications still aren't completely sure what Kate's ultimate reasoning was, though The Hollywood Gossip explains unpaid child support may have had something to do with it. Jon allegedly breached an agreement that he and Kate had already established, the publication notes, and for that reason, she was suing him. Jon's attorney asserted that Kate had failed to "provide any proof of the language of that agreement," however, so fans were fairly confident Jon would come out on top for this one.
As far as the child support money goes, Us Weekly reminds us Jon has said in the past that he doesn't pay Kate any sort of child support, so he suspected the money she was seeking had something to do with this. Jon explained that she may be seeking money in the case that he "filed a petition to modify custody." Considering this was right around the time one of the sextuplets, Hannah, was choosing to live with Jon over Kate, fans think Kate may have been retaliating.
Two of their eight kids are currently living with Jon
This lawsuit occurred back in April 2018, and times have certainly changed since then for the Gosselins. While Kate still allegedly maintains custody of seven of their eight kids, Hannah still lives with Jon full-time — and Jon recently was awarded temporary legal custody of his son, Collin, Entertainment Tonight reports. We're not sure if this means more potential lawsuits for Jon in the future, but the father of eight seems ecstatic to spend more time with at least a few of his kids. The main reason he was awarded custody was because of Kate's failure to show up in court.
Will Jon keep going for custody of more of his children? It appears so. The ex-couple have been fighting legal battles for their kids since their split, and CNN reports Jon said, "I've been fighting for 10 years and I will (keep) fighting for as long as I have to."
Check out The Cheat Sheet on Facebook!