'The Boys': What Chace Crawford "Hope[s] For in Life" Following 'Gossip Girl'
Gracing the small screen once again in The Boys – with that chiseled jawline, charming smile, and muscular physique – Chace Crawford comes onto the screen in a body-hugging super suit, and you assume he's set to play the heartthrob once more. However, this time, casting directors had other plans for the former Gossip Girl actor.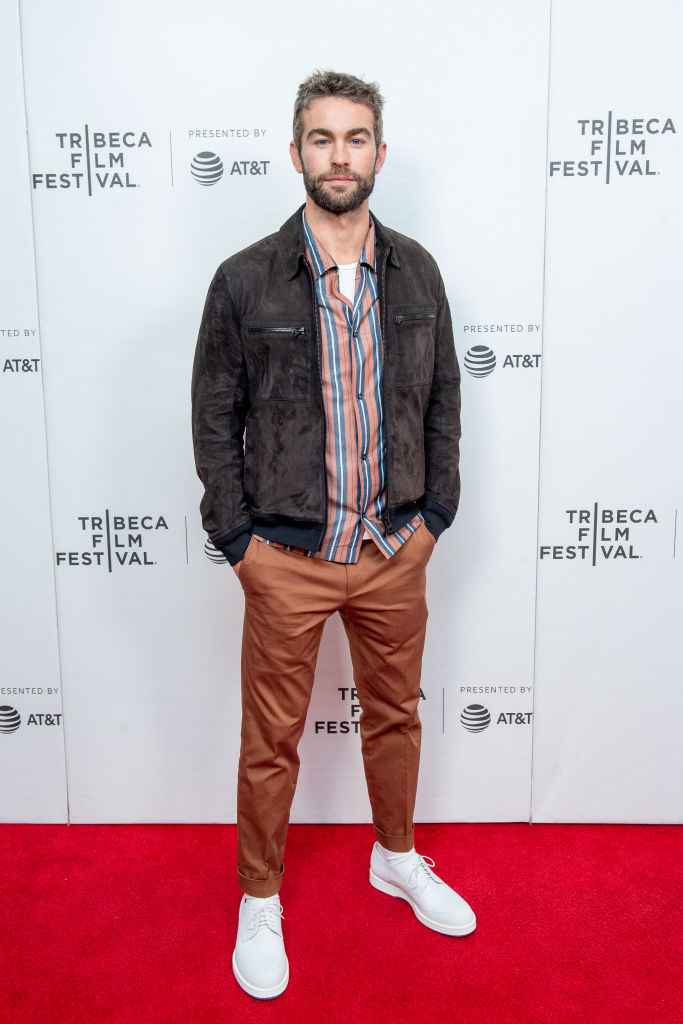 Chace Crawford – plastered onto the walls of teenagers across America – embodies the well-behaved pretty boy. However, The Boys, in its first few minutes, rids viewers of their preconceived notions surrounding the actor. His character, The Deep, forces himself on a new super as his introduction to the audience. Bye, Bye Crawford; hello crooked creep.  
In line with the show's overall shtick, Crawford's The Deep is one of the many heroes to show people what can happen when gifted individuals milk their powers for personal gain and celebrity status. 
In The Boys, a group of superheroes "protect the nation" under the supervision of a fraudulent corporation hell-bent on putting their wallets before human decency (why does this sound eerily familiar?). It's never about saving the day; it's about maintaining an image, and gaining a political advantage – at any illicit cost. In a role that starkly contrasts his turn in Gossip Girl, Crawford felt free; he had removed some shackles that, as he explained to The Independent had kept him from certain roles. 
'The Boys' star Chace Crawford explains how his image impacts his career
During an interview with The Independent, Chace Crawford discussed The Boys, the struggles he has faced in Hollywood, and what he hopes for following all his years spent on Gossip Girl. On the frustrations he faces in the industry, Crawford explained to The Independent:
"It's frustrating when you know you're not getting cast because you look… well, because you're a heartthrob from this thing…I know this happens and it's okay."
Chace Crawford accepts that his predicament isn't the worst one to be in, as there are circumstances worse than existing as an indisputable beauty. However, it does come with drawbacks. He noted:
"Well, it's definitely strange. I guess there are worse problems to have, but it can be a little tiresome because I don't like attention being drawn to me. I have a specific look and it's my job to play against that."

The Independent
In The Boys, Chace Crawford was given the chance to "play against" the personality fans assign to him. And, he thrived. Chace Crawford pulled off the role quite handsomely, bringing the needed degree of complexity playing swine with a soft spot for sea life elicits.
Chace Crawford talks aspirations following 'Gossip Girl' 
Enduring a career within confines you never chose, as a result of factors you cannot control, is not easy. It is Crawford's job to prove his talent – to prove competency beyond beauty. Thus, when it comes to his aspirations, he stated:
"No one likes to be put in a specific box. You don't want to be known for just your looks or just this or that – you want to be able to get lost in the roles and have some range. That's really all I can hope for in life after Gossip Girl."

The Independent
Chace Crawford hopes to play various roles in his careers; he hopes to take on characters that "have some range," as playing the pretty boy can get old quite fast. We all know how that feels…