From Panda Express to Bulgogi, Here Are Some of the BTS Members' Favorite Foods
Sure, they're international pop stars, but the members of BTS love Panda Express, Shake Shack, and In-N-Out burgers just like the rest of us. Thanks to a few interviews, fans learned a little more about the boys' favorite meals and snacks. What are the BTS members' favorite foods? Here's what we know.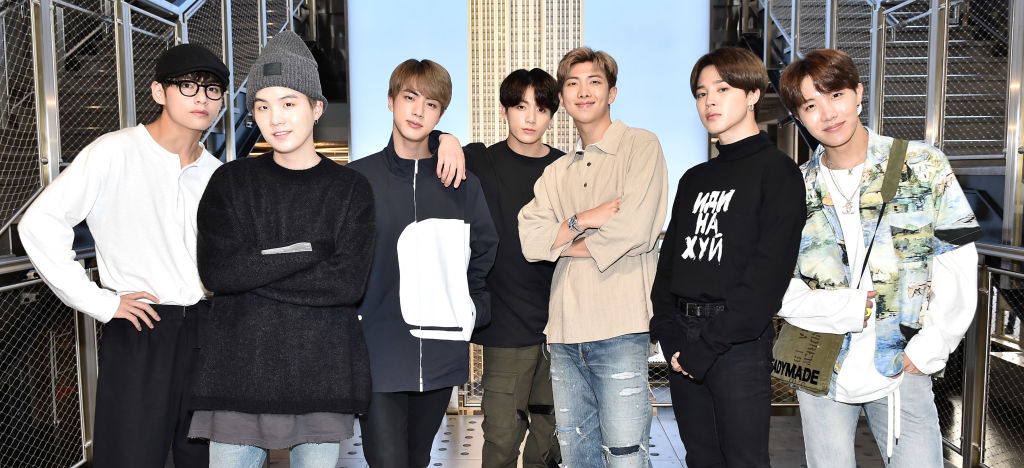 What are the BTS members' favorite American fast foods?
Even though they're a K-pop group, the members of BTS love munching on some Panda Express. During an interview, V even started singing along to the name of the business. RM translated for Suga, stating, "I guess you [wouldn't] expect it, but we love Panda Express. We've eaten it more than ten times and it's always tasty, it never gets bad."
As a result, even the Panda Express twitter account joined the BTS army. Panda Express tweeted after the American Music Awards, saying, "BTS! BTS! BTS! BTS! BTS! Congrats to our favorite Social Artist."
As for J-Hope, naturally, one of his favorite American sodas is Sprite. During one interview, he explained his love for In-N-Out Burger and a Sprite on the side. Jimin said that one of his favorite American foods is Chicago pizza because it's so thick.
What Korean foods do BTS members like?
Aside from their busy tour schedule, fans can find the BTS boys at home, eating with their friends and their families. It's no surprise that the K-pop idols love everything with meat, especially when they're home they can enjoy their favorite foods. J-Hope, Suga, and the other performers shared their love for bulgogi, which is marinated slices of beef or pork, grilled on a barbecue. Additionally, J-Hope shared his love for Kimchi fried rice.
During one interview, the boys said that one of their favorite Korean restaurants is Yam Yam Chicken, comparing it to America's Kentucky Fried Chicken. There are, however, some Yam Yam Chicken locations in the United States. For a Buzzfeed quiz, BTS members shared their favorite snacks. Jimin and Suga chose fruit, RM and Jin chose gummy bears, V and Jungkook chose popcorn, and J-Hope chose lollipops.
So, is there any food item that the boys dislike? According to fans on Quora and Koreaboo, RM and Jimin dislike seafood. There are a few other seafood items that the boy stay away from, like Jin who reportedly dislikes oysters. Relatively speaking, the boys are open to pretty much anything.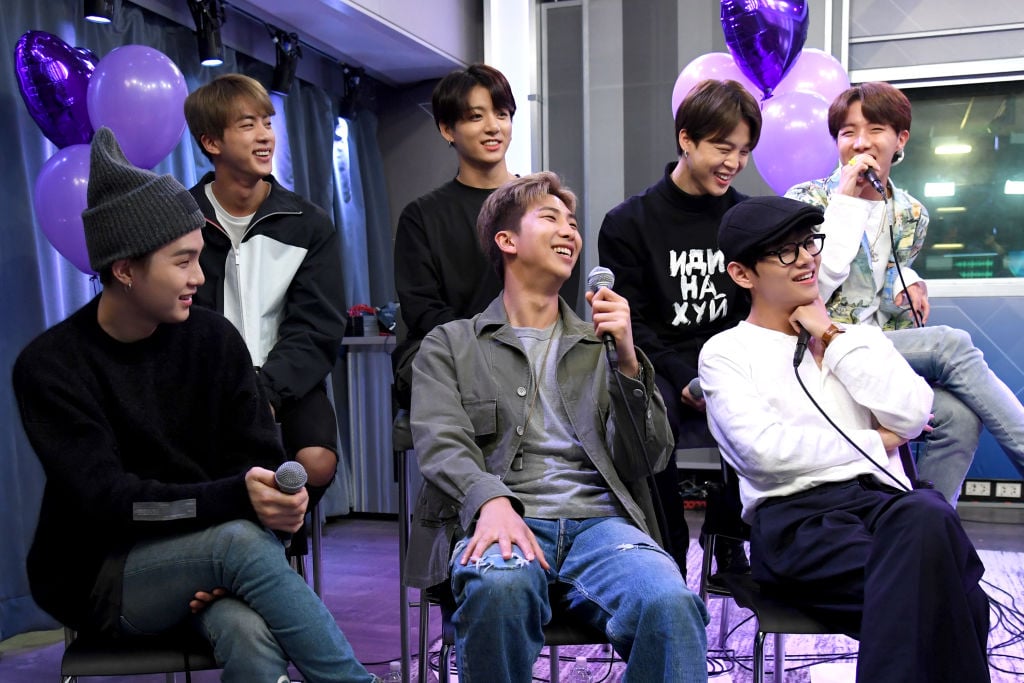 Do the BTS members like to cook?
According to one fan on Quora, there was a "Weekly Idol" episode where RM had to cut an onion. Needless to say, it wasn't as smooth as his rapping. While some BTS members expressed their love of food and cooking, of course, music takes up a majority of their time.
When the boy band isn't touring or appearing in interviews, they're often recording new music for solo projects or for the group. Some members even released mixtapes, including J-Hope's successful EP, entitled Hope World. V's recent single release, "Winter Bear" enjoyed success and admiration from fans and even photographers.
BTS albums including Map of the Soul: Persona, are available for streaming on Spotify, Apple Music, and most major music platforms.