'The Challenge' Fans Are Wondering Why Cara Maria Sorbello and Paulie Calafiore Weren't Together for the Holidays
It's hard to believe viewers of MTV's The Challenge have been watching the show for over two decades, and it remains one of the most enticing reality TV series today. Fans of the show have seen certain stars compete for the big money for years, too. And one of those castmembers is Cara Maria Sorbello.
Sorbello first went on The Challenge back in 2010 with Fresh Meat 2. And she's proven to be a huge threat to win in every Challenge she's competed in since then. But now, instead of her multiple wins, everyone's focusing on her relationship with fellow competitor Paulie Calafiore.
It's uncertain where Calafiore and Sorbello stand now. And Sorbello's Instagram followers are questioning why she and Calafiore didn't spend the holidays together. Here's what's happening.
Cara Maria Sorbello and Paulie Calafiore have had their ups and downs since the beginning
Sorbello infamously dated fellow competitor Abram Boise prior to her relationship with Calafiore. But now, she and Calafiore appear to be totally in love, and they worked well together on Season 34, War of the Worlds 2. Despite almost winning the entire season together, we can't forget that Calafiore and Sorbello had their differences in the show. And they had a rocky start to their relationship in general.
Calafiore and Sorbello got close during The Challenge: Final Reckoning. However, Calafiore was dating long-term girlfriend Danielle Maltby at the time. Maltby found out Calafiore was cheating on her, and she took to the press to share her side of the story.
"I want to vomit because it makes me so sick to think that someone can sit there and spout out these professions of love to me and then hang up the phone and go and f*** someone else," Us Weekly reports Maltby said.
Sorbello later found out Calafiore was still talking to Maltby in late 2018, and they briefly ended their relationship. Now, Sorbello and Calafiore appear to be back together.
Fans are questioning why they didn't spend the holidays together
When Calafiore and Sorbello first started dating, they posted tons of photos and videos of each other on their Instagrams. But they've both started to post less and less of each other online. Over the 2019 holiday season, Sorbello's fans started to question why she was posting Christmas photos without Calafiore in them, too.
Sorbello posted photos to Instagram of her with her father on Christmas, and fans voiced their opinions.
"Not a good sign when a couple celebrate the holidays separately. Ugh!" one of her followers commented.
"Seriously need to see a pic of  @misscaramaria  and  @paulcalafiore_  together," another wrote.
Yet another added, "@misscaramaria no Paul? What did I miss ? Y'all still living together ??"
Sorbello is giving mixed signals regarding her relationship status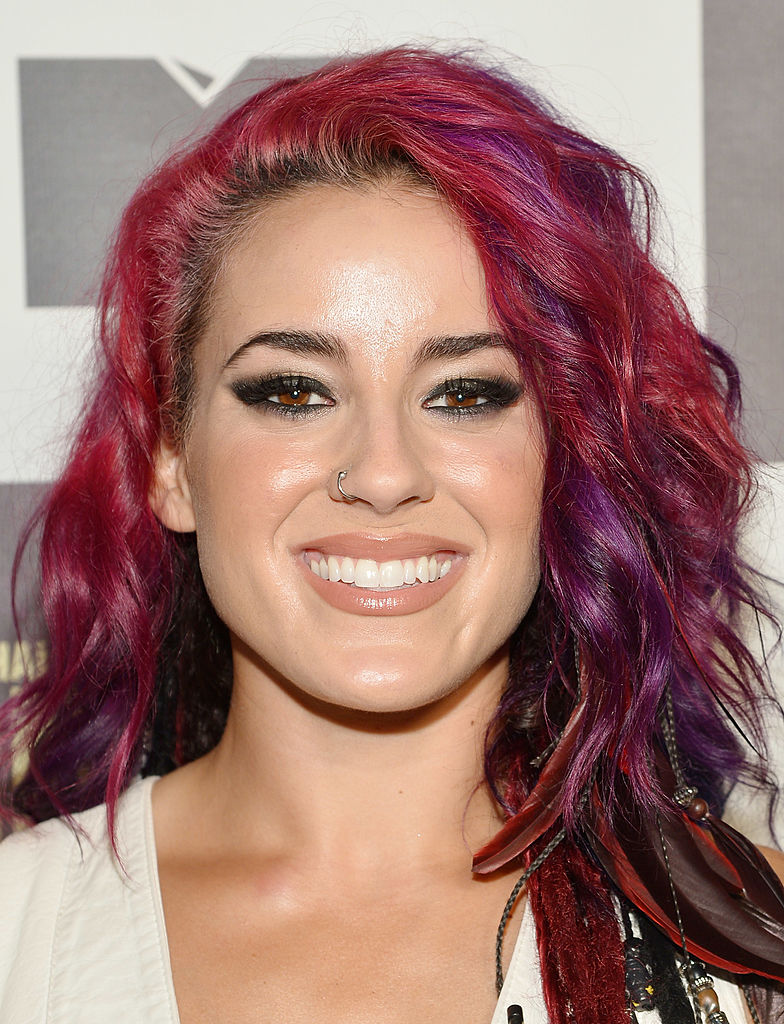 Sorbello is quite upfront with her Instagram followers when it comes to what's going on in her life. When the follower told her it's "not a good sign" that she and Calafiore aren't together for the holidays, Sorbello offered an answer that made it sound like she and Calafiore are just fine.
Sorbello answered, "our fams live in different states. Are u that insecure?"
But her answers to her followers on another post are making fans believe she and Calafiore aren't together anymore.
Prior to Christmas, a fan commented on Sorbello's Dec. 18 post, "i will say that i am more confused on you two then i was previously. it's pretty clear ya'll have stepped back out of the public eye but i truly can't tell if you are together or not."
To that, Sorbello answered that she's no longer in an open relationship. And to another fan, she added, "We are public figures. Of course people wanna know. We used to put a lot of sweet cute things out there. I miss that too. Its ok. All love girl."
We're not sure exactly what's going on with Sorbello and Calafiore. But we're hoping to see them together on Instagram again soon, as this would eliminate the breakup rumors.
Check out Showbiz Cheat Sheet on Facebook!