'The Challenge: War of the Worlds 2' Episode 6: Dee Nguyen and Rogan O'Connor Professed Their Love For Each Other
After Team USA lost Wes, Laurel, and Johnny Bananas, all of which voted in by another Team USA player, it's clear The Challenge has evolved more into a numbers and social game than ever before.
Team UK seems to be filled with cliques from Stephen, Kyle, and Theo to Nicole, Jenny, and Georgia, and even a showmance between Dee and Rogan. What happened in The Challenge Season 34 Episode 6, and who went home?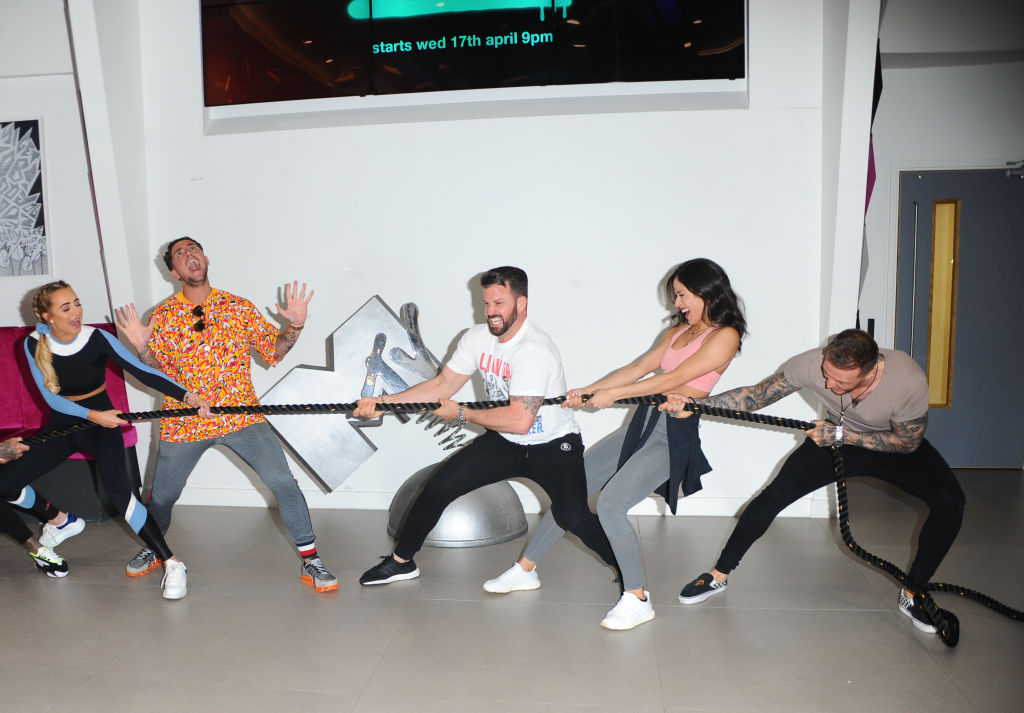 'The Challenge: War of the Worlds 2' Episode 6: Trivia Challenge
The competition was everyone's favorite, old school trivia. Each team had to select six of their smartest players to participate in the challenge, where they had to sit strapped in a seat and answer questions.
If they answered incorrectly, host T.J. Lavin pushed a button that launched them who knows how many feet straight into the air. Paulie, Kam, Ashley, and Jordan got all their questions right, Jordan and Paulie went twice, sweeping the competition 6-0.
Before the challenge, Leroy held a team meeting and told everyone to stop voting in players from the same team, quit talking about previously eliminated players, and explained all decisions needed to be together as a team.
They also already chose the members of the tribunal before the competition, Natalie "Ninja," Leroy, and Nany, who all decided not to partake in the trivia challenge. Nonetheless, the team still selected Nany as the speaker, and she picked the tribunal according to the preplanned decision.
Who was voted into the Proving Ground?
It seemed like the majority of Team UK wanted to vote in Esther because she's undoubtedly the weakest player on the team. But, she came out swinging during the nomination ceremony, accusing Nicole hiding behind the protection of her friends.
The ladies then went at it, and CT also admitted there are alliances of best friends on the team who would never say each other's names. Trying to save her friend, Georgia attempted to divert attention, saying her and Nicole's friendship is the same as Rogan and Joss' but no one cares as much.
They finally decided to end the conversations and take a vote. Esther received five votes, and when Kyle saw Nicole had seven, he called everyone "p*****s" and stormed out of the meeting.
Also upset, Georgia tried to make Nicole feel better and told her she didn't deserve to get voted in because she's not the weakest player. When talking to the tribunal, Nicole asked to go against Esther and said she would switch teams after the way Team UK treated her.
Dee Nguyen and Rogan O'Connor professed their love for each other
Still irritated with the decision, Georgia talked to Dee that night while they were out partying. Even though they are friends and Georgia understands why Dee voted the way she did, she's still upset because she and Nicole are best friends.
Therefore, she confronted the Australian-native who explained they're currently playing a numbers game. Still dealing with her unresolved feelings for Stephen "Bear," Georgia understands the emotional toll having a relationship in the house takes on a person.
She decided to prey on that and told Dee that Rogan allegedly bragged to Nicole about only engaging in their relationship for the show. Already feeling insecure, Dee walked away and cried to Turbai "Turbo" and Ninja, upset that Rogan was only using her for the game.
She and Rogan eventually talked later, and he denied ever saying anything to Nicole because he doesn't like her. He assured Dee their relationship was "solid" and accidentally dropped the "L" word before confirming he meant it. Earlier, Dee already admitted in a confessional that she had fallen in love with Rogan.
Who went home on 'The Challenge: War of the Worlds 2' Episode 6?
After the team decided to vote in Jenny, Team UK's biggest threat, Nany reneged on the deal because it wasn't best for her game, even though Team USA agreed they would all play a team game.
With Ninja guaranteeing a vote for Jenny and Leroy very close with Nany, no one would knew who would get voted in until they were there. Nany chose Esther while Leroy stuck to his team and selected Jenny.
For the Proving Ground challenge, the ladies had to jump down a glass tower, memorize symbols underneath several balls, and then make their way back up to the top where they use the symbols to complete a puzzle.
After Nicole shimmied up the first time, she became exhausted and wanted to quit, but Georgia urged her to finish. Jenny never stopped and pulled out the win. Watch The Challenge Wednesdays at 9 p.m. EST on MTV.