The Changing Face of Late-Night Talk Shows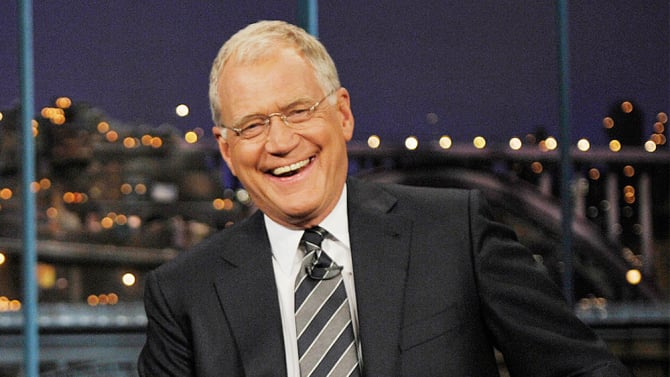 Television has seen some tectonic shifts over just the last couple of years. More specifically, late-night TV especially has found itself quickly evolving into something new. All over, the old guard is bowing out in favor of the next generation. Jon Stewart will step down from the Daily Show before the next major election cycle. Jay Leno left the air following a decades-long career in 2014, with Jimmy Fallon stepping in to take over. Craig Ferguson called it quits over on CBS, replaced by up-and-comer James Corden. Stephen Colbert closed up shop over on Comedy Central and will move over to network TV to replace the departing David Letterman.
What this shift has shown us is that the old format for late-night TV is no longer the gold standard. Both Leno and Letterman, formerly titans of their respective networks, saw their ratings flag before announcing their respective retirements. America no longer found itself entertained by tamer comedy and a certain old-world appeal. Meanwhile, hosts like Conan O'Brien and Jimmy Kimmel are the ones everyone talks about, thanks in large part to their more modern sensibilities.
You'd be hard-pressed to wake up and check the latest trending videos without seeing something crop up from Conan and Kimmel on YouTube. Jimmy Fallon's similar style of hosting has ushered in a new era of late night geared toward a decidedly younger generation. For years, Letterman and Leno ran with the same formula they had since they started in the mid-'70s. Audiences since then have drastically changed, both in their humor and attention spans. Unfortunately, the old guard of late night didn't change along with them, finding themselves in an odd situation where they were both revered by the general public and yet not watched regularly.
This next crop of late-night hosts has helped save the talk show medium from the brink. Simply telling a few jokes and chatting up a celebrity guest is no longer enough to bring in a nightly audience that has easier, more entertaining options available on Comedy Central. Rather than follow along with the evolving landscape, Leno and Letterman have bowed out, leaving behind a storied legacy that laid the groundwork for the newest round of hosts.
All this being so, there's a long way for the format to go. The content and humor has indeed caught up to modern audiences. Still, we don't have a major network with a woman or minority behind the desk on late night. Comedy Central clearly saw this need, bringing on Trevor Noah to supplant Stewart and Larry Wilmore to take over for Colbert. But go through Fox, NBC, TBS, and CBS, and we see a decided lean toward white males that doesn't appear to be changing anytime soon. The general trend for any late-night talk show is to find someone to occupy the spot for decades at a time. For the immediate future, this means that diversity will be a long way off, barring a surprise firing or three.
The new generation of hosts is now settling in, bringing the focus on virality with them. Despite objections from members of the old guard, the future is now in terms of what we can expect from late-night comedy. The new guard of Fallon, Colbert, Conan, Kimmel, and Corden will sit behind their respective desks as the gatekeepers the genre. We can only hope that the networks can get it together long enough to add some diversity into the mix.
Follow Nick on Twitter @NickNorthwest
More from Entertainment Cheat Sheet:
Want more great content like this? Sign up here to receive the best of Cheat Sheet delivered daily. No spam; just tailored content straight to your inbox.