The Complete Dating History of Taylor Swift and Why Joe Alwyn Could be the One
Taylor Swift is no stranger to love. In fact, some might even say that she has made a career out of dating and breaking up.
But for someone who has had her fair share of romances, she hasn't been particularly good at relationships in the past.
Her current relationship seems to be a bit different from all the rest, though.
Joe Alwyn
Her relationship with actor Joe Alwyn seems to be one of the most substantial that she has had in years. The two are so close that she even skipped the 2019 Grammys to be by his side and support him during the BAFTA Awards in London.
"It's a great relationship that everyone hopes will last," a source recently told PEOPLE. "Joe could definitely be the one."
Though they have spent much of their relationship in private and on two different continents, Swift always made time to see Alwyn.
"Taylor has flown in via private jets and her security has made it a military-like mission to prevent her from being seen," a source told The Sun.
If that isn't enough to sell you on the validity of their relationship, Swift is reportedly looking for a house in London to live closer to her beau.
"Taylor loves the UK and how she can live a relatively normal life without being disturbed," another source told The Sun. "Setting down roots is something she's thought long and hard about. She's set aside £30 million to find the house of her dreams, which she hopes to one day settle down in with Joe if their relationship continues to grow."
Though this relationship seems to be going well, we would be remiss not to take a little stroll through the ghosts of Swift's past.
Joe Jonas
Joe Jonas was one of Swift's earliest public relationships. The two dated from July to October of 2018 until he famoulsy broke up with her over the phone.
Taylor Lautner
Ah, the time of Taylor and Taylor. The two met while filming 2010's Valentine's Day. They only dated for a few months in 2009.
John Mayer
Now this is when things started getting interesting. In November of 2009 Swift began dating John Mayer. He was 32 at the time and she was only 21.
When they split, she wrote the song Dear John about him, detailing how he had treated her throughout the relationship.
Jake Gylenhaal
Swift began to date Gyllenhaal in 2010. The couple dated from October to December of that year. Though they were only together for a short while, they seemed to be serious as they spent Thanksgiving together with Gyllenhaal's sister Maggie.
Conor Kennedy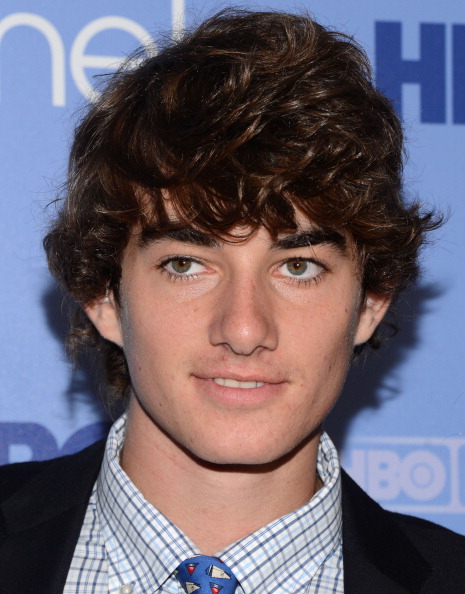 Which brings us to the time that Swift dated actual American royalty. Swift and Conor Kennedy only dated for a short while in 2012 after Swift met him through his grandmother Ethel. They went their separate ways at the end of the summer.
Harry Styles
Fan girls everywhere were filled with envy when Swift began dating One Direction member Harry Styles. The two only dated from November of 2012 to January of the next year, but he reportedly inspired her album 1989.
Calvin Harris
Calvin Harris was one of Swift's longest relationships. The two were together from March of 2015 to June of the next year. They seemed to be happy together until they abrubtly split up. Later, Harris released his song My Way about a girl who was the only thing standing in his way. The song is believed to be about Swift.
Tom Hiddleston
It's unclear whether or not Tom Hiddleston and Swift had something going on before she officially split from Harris. She and Hiddleston were spotted dancing together at the Met Gala in 2016 which is believed to be what sparked their relationship. The couple didn't last long, though. They split in September of that year.
Read more: Taylor Swift and Joe Alwyn's Complete Relationship History
Check out The Cheat Sheet on Facebook!