The Complete History of Alec Baldwin and Ireland Baldwin's Father-Daughter Relationship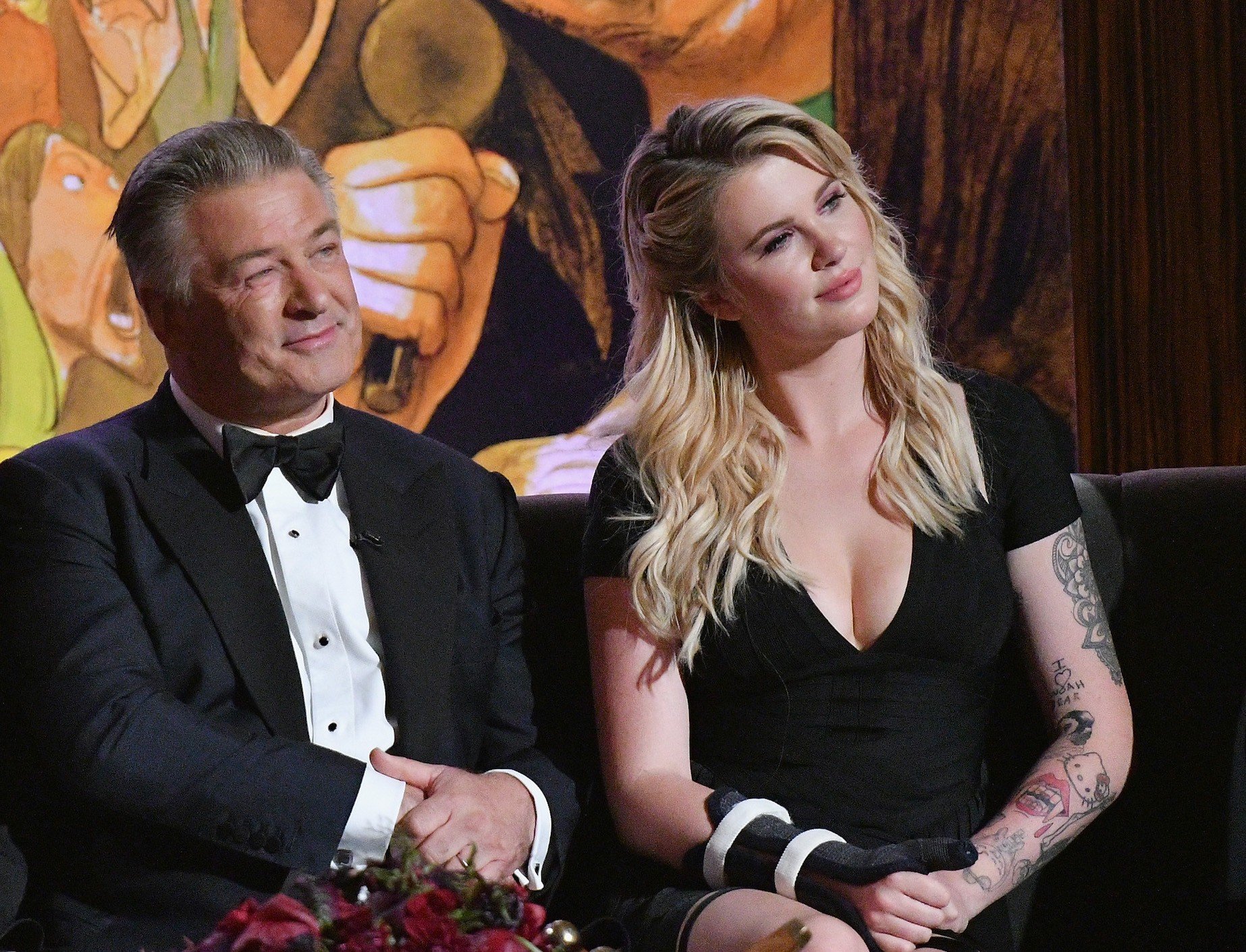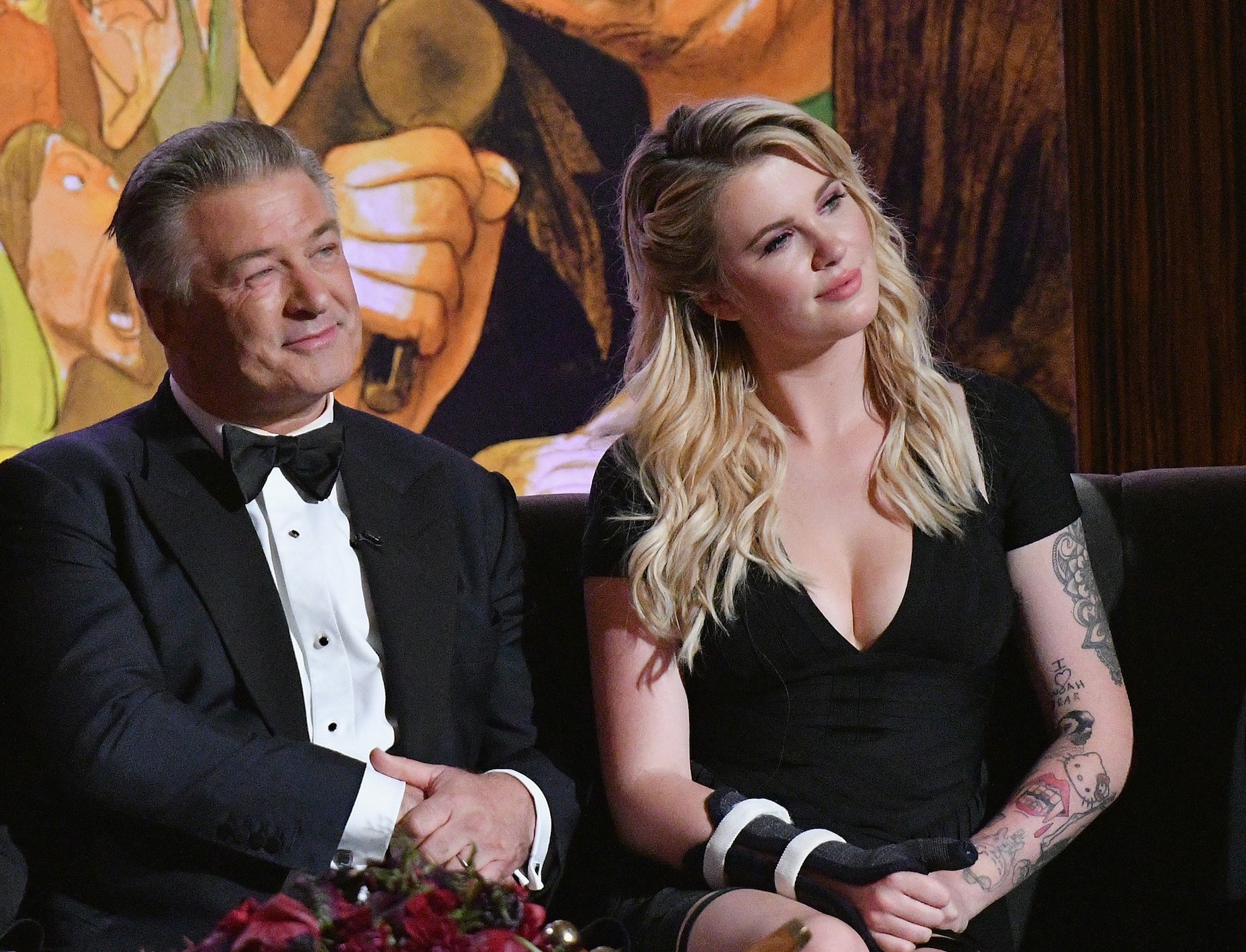 The relationship between father and daughter can be one of the most strong, protective bonds. Put that bond in the spotlight with two famous figures and it can strengthen — or self-destruct — two-fold.
Alec Baldwin and daughter Ireland Basinger-Baldwin have a strong and unique father-daughter relationship, one that garnered significant media attention from the start due to Alec's public divorce with Kim Basinger. We compiled the history of their complex relationship and how it's going now — including their recent interaction on Ireland's Instagram photo.
Ireland is the only child of Kim Basinger and Alec Baldwin
Alec and Basinger met on the set of their 1990 movie The Marrying Man. They married three years later and stayed together for eight years before Basinger filed for divorce. The two embarked on an extremely complicated and nasty custody battle over Ireland.
In his 2008 book, A Promise to Ourselves: A Journey Through Fatherhood and Divorce, Alec explained how difficult it became for him to stay in his daughter's life after the divorce. After years of litigation and nearly $3 million in legal costs, the two reached an agreement that afforded them joint custody. Alec called the attorneys in the case "opportunists," blaming them and other experts most for the difficult process.
Still, he explained how Basinger went on a quest to deny him access to Ireland. According to Alec she refused to discuss parenting, attempted to block his visitation rights, wouldn't provide Ireland with telephone access to call her father, and didn't drop her off during scheduled switches "for reasons of convenience." Alec went as far as to call the situation "parental alienation syndrome."
Alec's breaking point was a 2007 voicemail that went viral
After seven years of the aforementioned custody struggles, Alec hit a self-dubbed "breaking point." On April 11, 2007, he left an emotional and angry voicemail for Ireland in response to yet another unanswered call. He called Ireland a "rude thoughtless little pig." She was 11 years old at the time.
The tape was sold to TMZ and released despite laws that should have prevented it. The incident was problematic for Alec's mental health and he revealed to Playboy two years later that he contemplated suicide over the voicemail leak.
He also revealed that the message caused a "permanent break" in his relationship with his daughter. "… I don't think anybody ever recovers now from things like that … It's a scab that never heals … I thin my daughter, that's hurt her in a permanent way."
The family has repaired their relationships
Basinger told The Edit in 2016 how her relationship with Alec ran its course. "[Alec and I are] cool now, though. Life goes on," she said.
"Divorce is hard on a kid, no matter how you cut it," Basinger continued. "And ours was very public and nasty. So I brought up Ireland in a very unconventional way. I just wanted her to be free."
And free she was. While Ireland's name became infamous after her father's publicized voicemail, she stepped into the spotlight by choice in 2013 when she signed with IMG Models. Ireland made her debut in a swimwear editorial for the New York Post. She's appeared in Vanity Fair, Elle, True Religion Jeans, Marie Claire, and PETA's "I'd Rather Go Naked Than Wear Fur" campaign, among other famous publications, in the last five years.
Alec's comment on Ireland's Instagram post just went viral
The 22-year-old model nearly broke the internet with the recent NSFW post above where she posed on a motorcycle in little save a pair of cowboy boots. Alec had one message as her father which he chose to comment publicly: "No … just no."
The "ultimate dad reaction," as the internet has dubbed the comment, is one we should become comfortable with. Ireland often shares her body-positive photos and feelings on her social media accounts and the occasional revealing photo. We figure her dad supports her message, even if he isn't as happy about the photos.
"This is who I am, take it or leave," Baldwin wrote in a caption. "I am not going to be body shamed for being pale or not stick thin. I'm not going to spend hours photoshopping my authenticity away. I'm not going to beat myself up for not looking like someone else. I'm not going to be told that I'm damaged goods because of my tattoos."
She continued, "Most days I'm self conscious, but today I love every curve and edge. Your body should be treated with the dignity and respect it deserves. I want to be as real as possible with everyone that follows me because to be quite honest, what the is even the point of social media if you can't be who you truly are?"
Check out The Cheat Sheet on Facebook!