'The Cosby Show': Where Are All the Cast Members Today?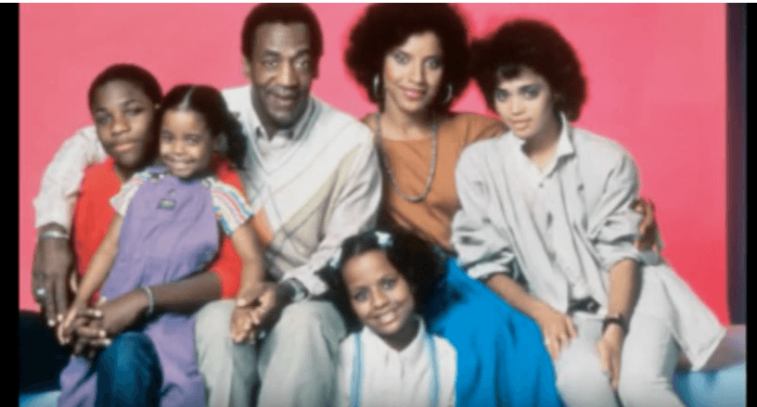 After Cosby Show actor Geoffrey Owens made headlines when a photo was taken of him working at a grocery store in New Jersey, questions were raised about some of the other cast members who were on the sitcom with him.
Owens played the Huxtables' son-in-law, Elvin Tibideaux, on the show from 1985 to 1992 and in August 2018, a woman shopping at Trader Joe's recognized him working there and took pictures of him weighing potatoes and bagging groceries. Social media users accused that customer of job-shaming him and several celebrities defended Owens by revealing that many actors have to get second jobs because of how little they are paid.
'Cosby Show' actor Geoffrey Owens spotted bagging groceries at NJ Trader Joe's https://t.co/bhkxWYa9gq

— Fox News (@FoxNews) August 31, 2018
The woman who snapped the photo of Owens later said that she regretted sneaking the picture. "I don't know why I snuck a picture," Karma Lawrence told NJ.com. "I figured everybody does it. I don't know what possessed me. I just did it. I didn't even think about it. I just kind of did it on impulse and it was a bad impulse. When I saw him working there I thought maybe because of everything with Bill Cosby that his residuals got cut. And people have to take a normal job. But I didn't think anything bad about it."
Lawrence is right about the residuals. After the drugging and sexual assault accusations were first made against Bill Cosby, networks began pulling reruns of the show. Owens admitted losing the residuals was a factor in his decision to take the Trader Joe's job.
In April 2018, Bill Cosby was convicted on three counts of aggravated indecent assault.
But what about the rest of the cast? Here's what the other Cosby Show stars are up to today.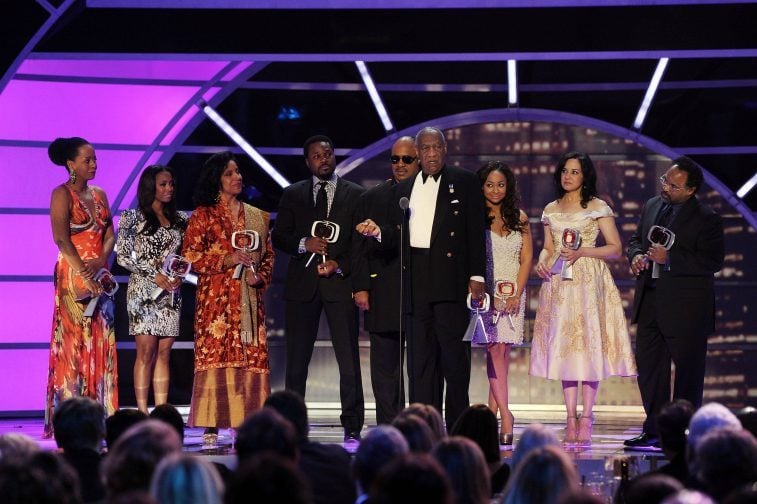 Sabrina Le Beauf
Sabrina Le Beauf played Owens' wife and the eldest Huxtable daughter, Sondra.
While she is best known for that role she has had other acting gigs including in the animated television sitcom Fatherhood.
Lisa Bonet
Lisa Bonet not only starred as Denise Huxtable on The Cosby Show but also its spinoff  A Different World. 
She continued to act through the years appearing in TV shows and movies such as Emeny of the State and High Fidelity.
Bonet was married to rocker Lenny Kravitz from 1987 to 1993. The couple has one child together model and actress Zoe Kravitz. Bonet has two other children with her second husband, actor Jason Momoa.
Tempestt Bledsoe
Tempestt Bledsoe played the role of Vanessa Huxtable, the fourth child of Cliff and Clair Huxtable
Following the conclusion of The Cosby Show, Bledsoe went on to host Clean House on the Style Network.
Since 1993, she has been in a relationship with actor Darryl M. Bell who worked with Bonet co-starring on A Different World as Ron Johnson Jr.
Keshia Knight Pulliam
Keshia Knight Pulliam is known for her role as the youngest of the Huxtable sisters, Rudy.
After her years on the popular sitcom, she appeared in other shows including House of Payne which aired on TBS from 2007 to 2012.
Pulliam also created her own line of cooking spices and sells them on her website.
Malcolm-Jamal Warner
Malcolm-Jamal Warner, who played the Huxtables' only son, Theo, continued acting after his gig on the popular sitcom.
Some of his notable credits include Malcolm & Eddie, Reed Between the Lines, Suits, and American Horror Story.
Warner was in a long-term relationship with actress Michelle Thomas who portrayed his girlfriend, Justine Phillips, on The Cosby Show. She passed away in 1998 with Warner at her bedside.
Raven Symoné
Raven Symoné, who played Olivia Kendall, was the youngest of the cast members on the sitcom and hasn't shied away from the spotlight ever since it ended.
She starred in her own show titled That's So Raven from 2003 until 2007 before appearing in Black-ish, Master of None, and Fox's Empire.
Symoné also co-hosted The View for two seasons.
Phylicia Rashad
Phylicia Rashad, who played the family matriarch Clair Huxtable, has continued to act after The Cosby Show as well.
She's been in several Broadway productions over the years and in 2016 was tapped for a reoccurring role as Diana Dubois on Empire. Rashad was also featured in the films For Colored Girls, Good Deeds, and Creed.