The Crawleys Welcome a Royal Visitor in New Trailer for the 'Downton Abbey' Movie
The Crawley family is getting a visit from royalty. Focus Features unveiled a new trailer for the upcoming Downton Abbey movie at CinemaCon in Las Vegas on April 3, and it shows Lord and Lady Grantham welcoming King George V to their home, according to the Hollywood Reporter. (The new trailer is not currently available online, though a teaser trailer was released in December.)

A king and queen come to Downton

In addition to showing the Lord and Lady Crawley, Lady Mary, and Lady Edith greeting the King and his wife Queen Mary, the trailer indicates that the posh family is learning to get by on less, as Lord Grantham says, "No maid, no nanny, no valet. It's 1927, and we are modern folk."

The Crawley family is apparently not sure how much longer they'll remain on their lavish estate — and with the Great Depression looming, maintaining the family home will only get more difficult. The rest of the trailer reportedly shows the family getting ready for the royal visit, including drafting retired butler Carson to help prepare for the big event.

Which original cast members are returning?

Fans of the Downton Abbey TV show, which aired for six seasons on PBS before ending in 2016, will be happy to learn that almost the entire original cast will be returning for the movie. That includes Hugh Bonneville as Lord Grantham, Elizabeth McGovern as Lady Grantham, Michelle Dockery as Lady Mary, Laura Carmichael as Lady Edith, Jim Carter as Carson, Joanna Froggatt as Anna Bates, Robert James-Collier as Thomas Barrow, and Allen Leech as Tom Branson. Even Dame Maggie Smith is back as the acid-tongued Dowager Countess, despite her initial reluctance to reprise her role.

Joining the Crawley family saga for the first time will be Tuppence Middleton, who will play a character named Lucy, according to IMDB, and Imelda Staunton as Lady Bagshaw. Stephen Campbell Moore, David Haig, Kate Phillips, and Geraldine James are also new additions to the cast.

Lily James, who played Rose in the TV series, won't be back for the movie. And Matthew Goode, who plays Lady Mary's husband Henry Talbot, has said he has only a small role at the end of the film.

It opens in theaters on September 20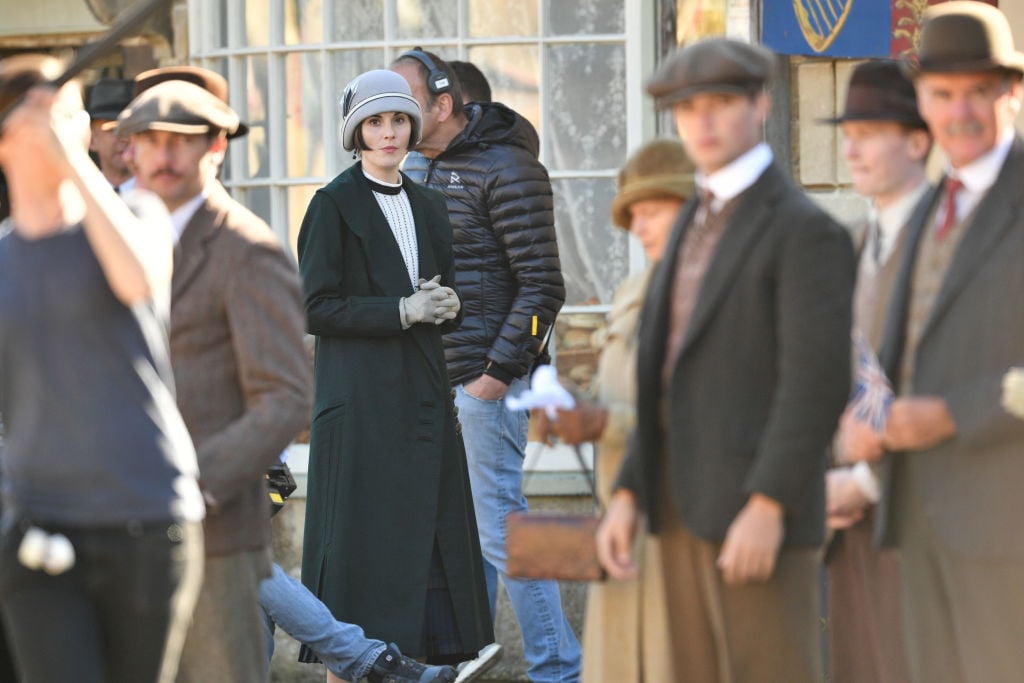 Fans will have to wait a few more months to find out what happens to Crawley family. The Downton Abbey movie opens in theaters in the U.S. on September 20, 2019.

The movie will be packed with "romance, fun, surprises, sadness and intrigue. Everything people want, but elevated," Joanne Froggatt told the Telegraph in a recent interview.

As for what it was like to reunite with her Downton castmates, the actress described the experience as "surreal." "Everyone who was there at the end is there in the movie," she said. "It was like a lovely school reunion.
Read more: Is 'Call the Midwife' Based on a True Story? Find Out About the Real-Life Women Who Inspired the Show
Check out The Cheat Sheet on Facebook!