'The Crown' Star, Olivia Colman Reveals Prince William Isn't a Fan of Her Show
The Crown tells the history of the current British royal family. The real family reportedly knows what will be covered in the show before it airs and has reacted to it.
Olivia Colman is a new star taking on the role of Queen Elizabeth II. She has met some of the members of the royal family. However, she revealed that Prince William isn't a fan. Find out what happened when they met and more.
The royal family receives spoilers for the show ahead of time
It pays to be a royal and that includes getting spoilers of The Crown before it airs. The show's creator, Peter Morgan talked about this process with The Times.
He said that he has regularly scheduled meetings with "people who are very high ranking and very active within the organization." The creator then said, "Respectfully, I tell them what I have in mind and they brace themselves slightly."
Morgan also talked about his mindset when telling the history of the royal family. "The wheels on this show want it to do satire, which is what we love doing with our political leaders and royals. But I'm not remotely interested in that. I'm constantly trying to steer it in the other direction, towards something heroic," he explained.
Olivia Colman is playing Queen Elizabeth II for season 3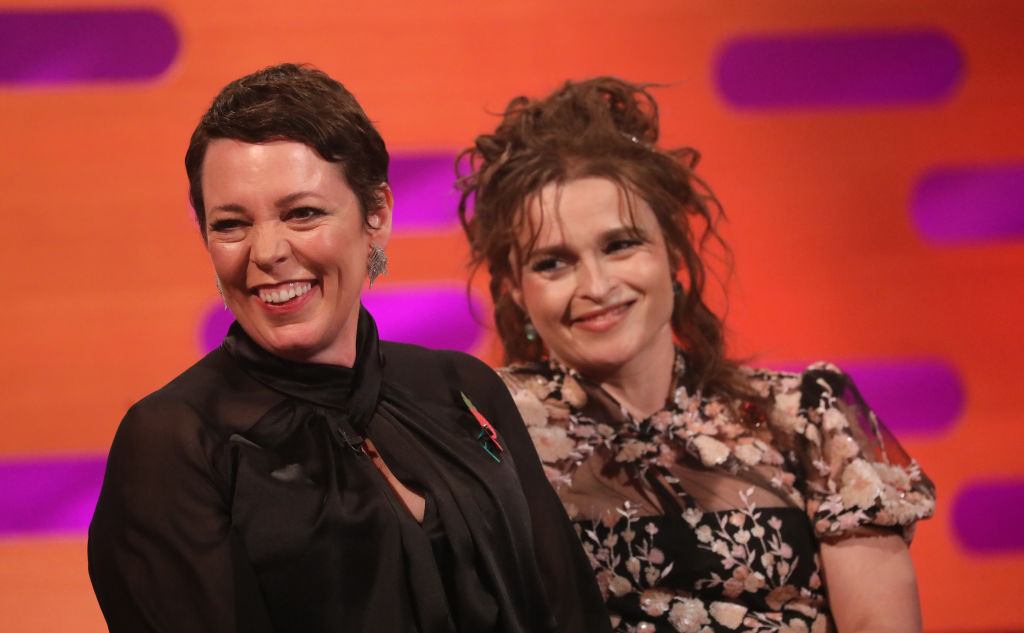 The Crown started with Claire Foy playing young Queen Elizabeth II. Now the character is older, Colman is taking on the role for season 3.
She talked about meeting the real queen. "I have accidentally met the queen," Colman told Oprah magazine. "It was at a British Film Institute gathering to raise the profile of British film, independent film. We suddenly found ourselves, two hundred people, in a big queue."
The actress continued, "I thought maybe we were going in to have some food. I hadn't read the order of the day. [I] looked around the corner, and there was the queen and Prince Philip, and went, 'Oh! Oh no! I don't know what to do.'"
She got a little advice on what to do in the situation. "And a gentleman with epaulettes said, 'Don't overdo it, little bow, and you say, Your Majesty, and your Royal Highness, and go. Make it as swift as possible and go.' 'Alright, okay,'" Colman said before adding, "And I managed to remember what to say, sort of sticky-handed and a bit sort of stumbly. That was it!"
Colman said Prince William doesn't watch 'The Crown'
The Oscar winner talked about meeting the prince on The Graham Norton Show. She said it awkward for one big reason.
"Yes, but it didn't go very well," she told the host according to Hello! "I met Prince William at a dinner and he asked what I was doing at the moment before he quickly added, 'Actually, I know what you're doing.' I was so excited and asked, 'Have you watched it?' His answer was a firm, 'No.'"
She did add, "But he was very charming and very lovely." It's probably not a surprise that he isn't watching the show given his family already lived it.