The Crucial Difference Between Princess Diana's Story and Meghan Markle's Story
It's natural that people compare Princess Diana to her daughter in law, Meghan Markle. The two are similar in so many ways, despite the fact that their lives are so different.
Even though Duchess Meghan is a former American actress, and Princess Diana was English and very young when she married Prince Charles, both women share a passion for helping others, and incredible popularity.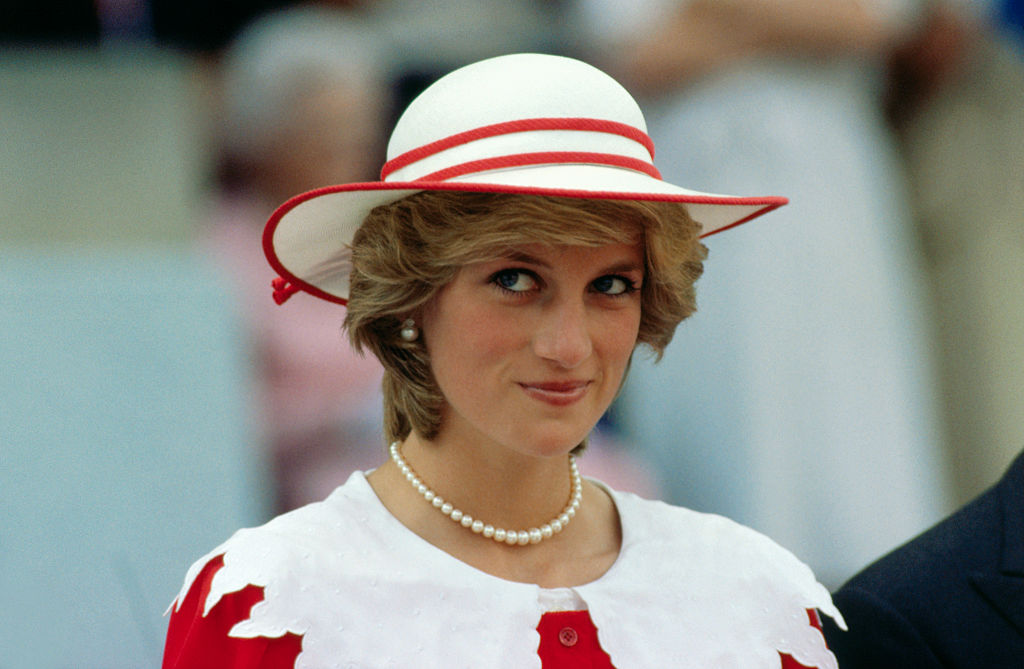 Princess Diana was called "The People's Princess" in her day, and Duchess Meghan may not have that term of endearment yet but she is trying to follow in her footsteps. Princess Diana was also hounded by the media, much like Duchess Meghan.
Even though fans sometimes try to paint these two women as similar, there are some differences in their stories that we can't ignore. 
The media coverage of Meghan Markle is different than Princess Diana
The press loved Princess Diana. Maybe too much, but coverage was usually positive. Again, she was the "people's princess." That title was given to her in part by the media. Even though the paparazzi chased Princess Diana for years, the coverage they provided wasn't negative like it is for Duchess Meghan.
For Markle, her struggles with the media have been due to very negative coverage. Negative coverage in and of itself isn't a problem: Sometimes, the duchess has deserved some criticism. For example, she and Prince Harry used a private jet to go on vacation, which has a huge impact on the environment. The couple is fighting hard to bring awareness and action to climate change, and the media called them out for their hypocrisy. 
In other situations, the negative attacks have been very unfair, and in some cases misleading or downright untrue. Early in their relationship, the British tabloids accused Duchess Meghan of appearing in pornography. They used stills of some of the more steamy scenes in Suits to make it seem like the duchess had actually appeared in pornographic films.  
Meghan Markle is suing the media
The pornography story wasn't an isolated incident, and the constant negative and misleading attacks have led Prince Harry to try and defend his partner multiple times.
Now the two are taking it a step further. They're suing one publication, The Mail, for publishing a private letter Duchess Meghan wrote to her father before the wedding.
The royal couple alleges that the Mail didn't just steal the letter and publish it. Instead, they altered it, cutting out paragraphs and omitting words to mislead readers.
Princess Diana, despite sometimes blowing up at paparazzi or hiding from the media, never felt the need to sue them.
Is racism behind the difference in treatment?
Both women are tabloid fodder. Why was one treated as a saint and the other as the opposite?
Princess Diana was young, white, and English. Duchess Meghan is none of those things. She's older than Princess Diana was when she died, and she's a biracial American. Could that be the reason for the difference in treatment? 
Prince Harry thinks so. He has accused the British tabloids of racism due to their treatment of Markle before, and his accusations aren't unfounded. He and Markle have been battling racist trolls online for years. One BBC reporter was fired after tweeting a picture of Baby Archie as a chimpanzee. It could be that race is at the root of the difference between Diana and the duchess.
Also, despite the apparent difference in treatment between Duchess Meghan and Princess Diana, their friends and family still find the treatment comparable. Elton John, a good friend of the princess, thinks that the media is doing the same thing to Duchess Meghan that they did to Princess Diana.
Even Prince Harry feels the treatment is history repeating itself. While there are differences in how the media treats these two, for those who are living through it, like Prince Harry, the effect is the same.