The Cruel Way People Attacked Selena Gomez Over Her Lupus Diagnosis
Pop sensation Selena Gomez is one of the biggest names in the music industry, beloved by millions of fans all around the world. The young star rose to prominence after being featured on the Disney Channel as a child and is now a certified phenomenon.
Still, it hasn't always been an easy ride for Gomez, as she has dealt with a succession of health issues as well as personal struggles. She recently opened up about some of those struggles and how the bullying she received after one particular crisis affected her deeply.
Selena Gomez's health problems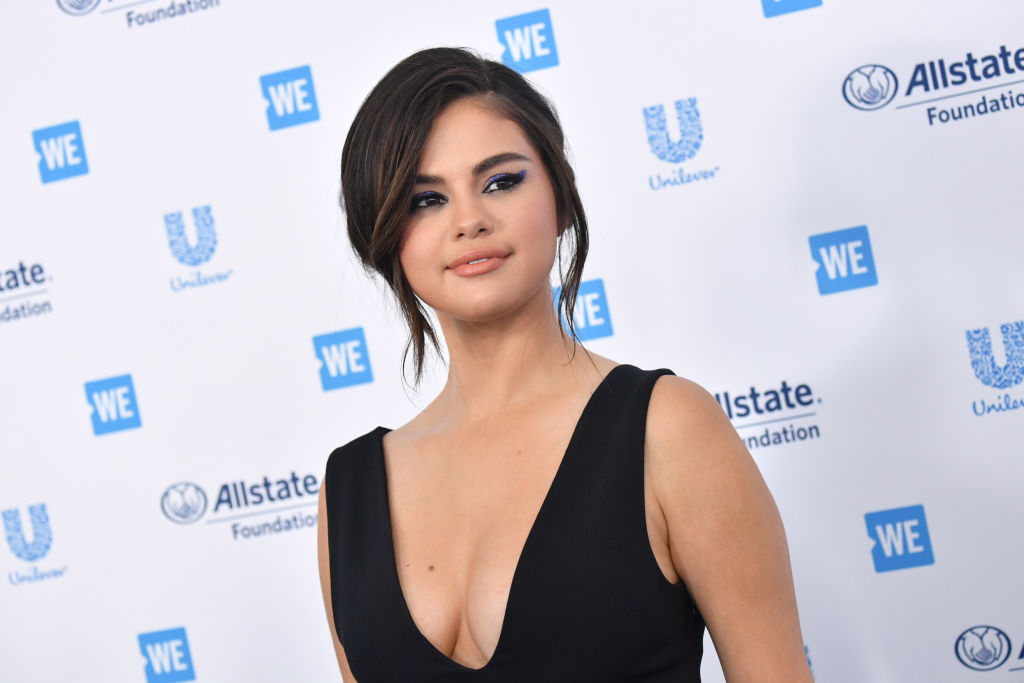 Born in 1992, Gomez began her career as an actor, appearing in the TV show Barney & Friends. After several other small roles in television shows, Gomez earned a recurring role in the ultra-popular show Hannah Montana.
Gomez started to focus her attention on music. And, around the time she landed a starring role in Wizards of Waverly Place, she started contributing songs to various Disney Channel soundtracks. Ultimately, she landed her very own record deal and started working exclusively on music.
Sadly, Gomez has been plagued with health troubles for much of her adult life. In 2014, Gomez was hospitalized, the exact reason kept hidden from the public. While many people assumed that it was for substance abuse issues, that would prove to not be the case.
Only two years later, Gomez went to rehab for anxiety and depression, and in the summer of 2017, Gomez would undergo a kidney transplant. The 2018 calendar year was also a difficult year for Gomez, as she would take a step back from social media to undergo therapy. Then, in October of that year, she was hospitalized for mental health treatment. 
When did Selena Gomez announce her lupus diagnosis?
In 2015, after Gomez's first hospitalization, she decided to open up and share with fans the exact reason for it. Gomez revealed that she had been diagnosed with lupus and went through chemotherapy in order to combat the disease. Her 2014 hospitalization was a direct result of dealing with lupus, and not, as many suspected, the byproduct of substance abuse.
For many of Gomez's fans, it was the first time that they had heard of lupus. The autoimmune condition causes the body to attack its own cells, and while the symptoms are varied and different for many sufferers, it can lead to seizures and, in Gomez's case, kidney problems. The 2015 interview wasn't the only time that Gomez would open up about her medical condition.
Why did people bully Selena Gomez?
Recently, Gomez gave an in-depth interview where she discussed some of the ways that fans have reacted to her condition. She stated that she started to struggle more with body image after her lupus diagnosis, especially considering that some of the medications she had to take caused side effects such as weight gain.
Gomez revealed that after her weight began to regularly fluctuate as a result of the medication and other health issues, she noticed people "attacking" her for the way she looked. The negative feedback started taking a toll on her "big time" and she acknowledged that it "messed" her up for a bit.
Still, these days, Gomez stated that she is in a good place. "I don't care to expose myself to everyone and hear what they have to say about it," the singer said, also mentioning that she doesn't spend much time on social media anymore.
She has every reason to be happy: Her new music is resonating with fans and she is back on the top of the charts. For Gomez, things are only looking up.