'The Curse of Oak Island': 5 Things We Can Expect From Season 7
The wait is finally over. Fans are so excited to return to Oak Island and explore along with Rick and Marty Lagina as they hunt for the 224-year-old treasure they believe is buried somewhere on the island. Season 7 is promised to be bigger than ever, with better resources and technology that might help the Lagina brothers finally solve Oak Island's secrets and make them rich beyond their wildest dreams.
The Curse of Oak Island has been captivating fans since the beginning. After all, who wouldn't want to discover a buried treasure, or at the very least witness someone else doing it? The end of last season left on a high note and now we can't wait to see what Rick, Marty, and the team find in Season 7. There are still plenty of unknowns. But here's what we know to expect on this season of the show.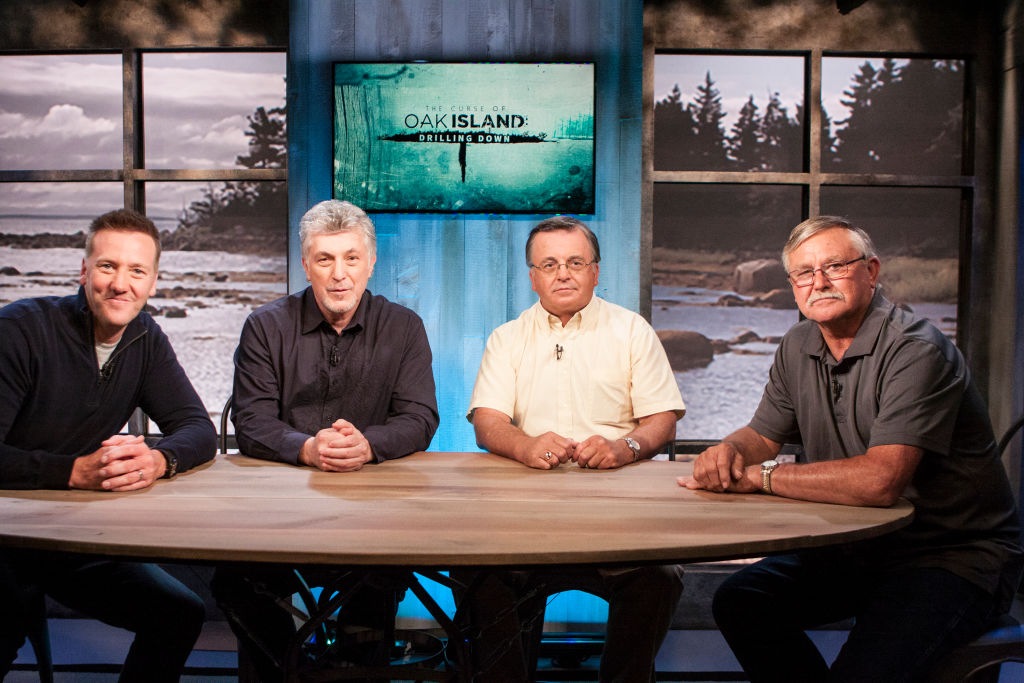 The digs will be more intense
The Lagina brothers have been seeking treasure on Oak Island since 2006, but this season promises more advanced excavation techniques that will hopefully lead to bigger treasure finds.
Fans know that the fabled Money Pit was discovered in 1795, but now the Oak Island excavation team is poised to uncover even more artifacts thanks to better technology. These are the same methods that helped the team find that 14th-century lead cross two years ago.
Now Rick, Marty, and crew will use more extensive metal detecting on the surface plus will conduct archaeological digs near the historic homestead foundations of Daniel McGinnis and Samuel Ball, which they weren't able to do before.
Rick and Marty Lagina will have greater access to the island
Throughout their entire treasure hunt, Rick and Marty Lagina have run into issues regarding access they need to properly hunt for treasure. In order to have the best chance of locating the treasures within, the Laginas need total accessibility on the island. And now they finally have it.
Now fully partnered with the other landowner, Tom Nolan, the Laginas have a much higher chance of finally finding the treasure they're seeking.
The Laginas are going to find something
Even with all of this in their favor, there's still no guarantee that the Lagina brothers find any treasure. But we can assume they will based on Rick's earlier comments.
"I think the audience is going to be amazed and a bit stunned, as we were, by the discoveries," Rick said in the teaser. Talk about a cliffhanger!
We can only hope this prediction is accurate.
New theories will be explored
We don't know exactly what the Laginas will find during Season 7 or the value it will have. But it might have something to do with the theory about the 17th-century Nicolas Poussin painting called The Shepherds of Arcadia. Theorists from the Netherlands and the United States think this one work of art holds a huge clue.
Rick Lagina even said, "We're quite intrigued. Some exploration will revolve around that theory [of the painting]."
We'll say goodbye
Sadly, Oak Island explorer and treasure hunter Dan Blankenship passed away at the age of 95 in March 2019. This season will surely include a tribute to him and memories of everything he contributed to the team.
We can't wait to see what The Curse of Oak Island has in store in Season 7! Catch new episodes on Tuesday nights on The History Channel.