The 'Dancing With the Stars' Finale Had the Worst Ratings in 'DWTS' History'
Before Season 28 of Dancing With the Stars even began, ABC started taking heat for its ill-advised casting choices. Longtime fans joined DWTS host Tom Bergeron in expressing disappointment that the show would feature a polarizing figure from the U.S. political scene.
Had that figure (Sean Spicer) been voted off at an appropriate time (say, Week Three), the story might have ended there. However, the still-flawed voting system allowed Spicer, the season's worst dancer, to continue on week after week.
By mid-season, a show that averaged 9.3 million viewers in 2017 only managed to post 6.2 million viewers for its November 4 episode. When you've lost some 3 million people, you have a problem.
After Spicer's belated departure, those numbers did not come back for ABC. In fact, despite a boost in the numbers for the championship, the DWTS Season 28 finale ended up with the lowest ratings in the show's history.
The 'DWTS' finale fell in just below 7.8 million viewers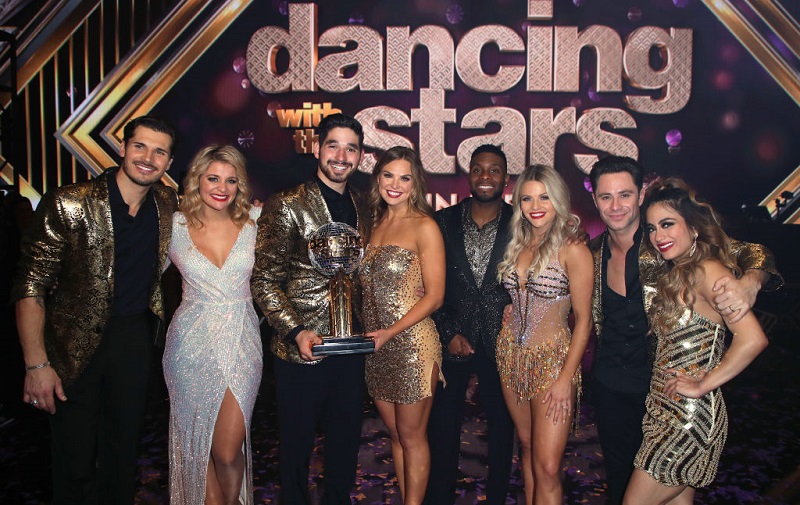 Looking back at Season 27 (the Bobby Bones debacle), you'd think DWTS producers learned their lesson about bad dancers winning a dancing show. That season's ratings sank badly for ABC, and there was no 2019 spring edition of DWTS.
Yet still that finale attracted more eyeballs than this year's DWTS finale. When the final numbers came in, the 7.78 million viewers were the fewest ever for a season's final episode. (Some 7.9 million viewers caught the Season 27 finale.)
Meanwhile, the finale's 1.10 rating in the 18-49 demographic also represented a low point in DWTS history. (Season 27 closed with a 1.11 rating.) Even with a strong showing for the November 25 finale (39% better than on November 18), it still ranked as a nadir for the franchise.
In hard numbers, ABC averaged 400,000 fewer viewers per episode (-5.4%) in 2019 and dropped 7% of its 18-49 audience, year over year.
Can 'Dancing With the Stars' recover in 2020?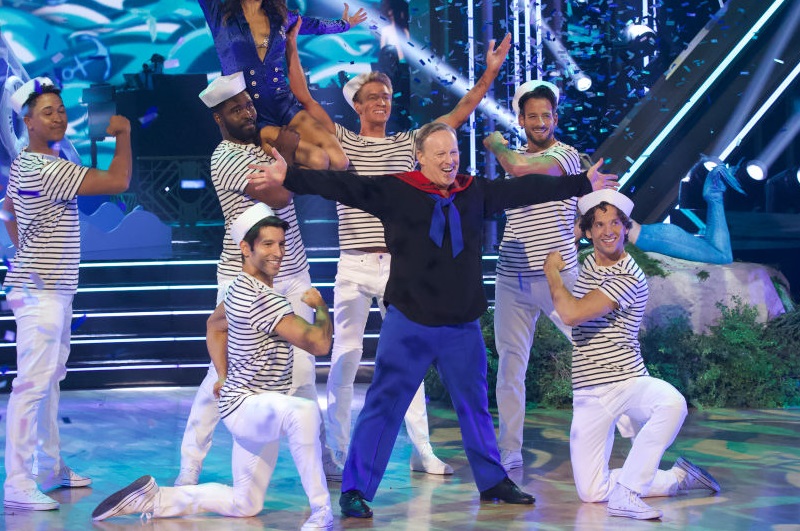 While there has been no announcement of a renewal for Season 29, it's a safe bet that Dancing With the Stars will return in fall 2020. (ABC has confirmed there will be no spring edition in the new years.)
Moving forward, it will be interesting to see how producers approach the upcoming season. We're not sure how anyone could consider Season 28 a success, so the question is how do they fix its problems.
While losing some viewers is normal for an older show, seeing such a sudden decline over two years suggests it's time for a change. Maybe producers will start be allowing voters all over the country to weigh in on who continues. Or maybe judges' scores will gain more heft.
Of course nothing matters unless the show puts a good cast (i.e., "stars") on the dance floor. Has Season 28 been a dance-off between James Van Der Beek and Ally Brooke (or Sailor Brinkley and Kel Mitchell), things might have turned out differently. But we'll never know.
Also see: Sean Spicer Came Really Close to the Worst Week 7 Score in 'DWTS' History