'The Dirt': Who Plays Tommy Lee in Netflix's New Mötley Crüe Movie?
Mötley Crüe likes to call themselves the world's most notorious band. And if even half of the stories included in The Dirt, an oral history of the group co-written with Neil Strauss, are true, they have a solid claim to the title.
The book, which came out in 2001, explains how the foursome of Nikki Sixx, Vince Neil, Tommy Lee, and Mick Mars went from playing Sunset Strip dive bars to being one of the biggest bands on the planet. It also offers a no-holds-barred look at the sex, drugs, and other trouble they got into along the way (though some of the most appalling incidents described in the book aren't included in the film).
All four members of the band are executive producers on the film and had final veto on the script, and finding four actors who were capable of playing the hair metal stars was a challenge, according to Rolling Stone. But Machine Gun Kelly – who eventually won the role of drummer Tommy Lee – had no doubt that he was right for the movie.
Machine Gun Kelly originally auditioned to play Nikki Sixx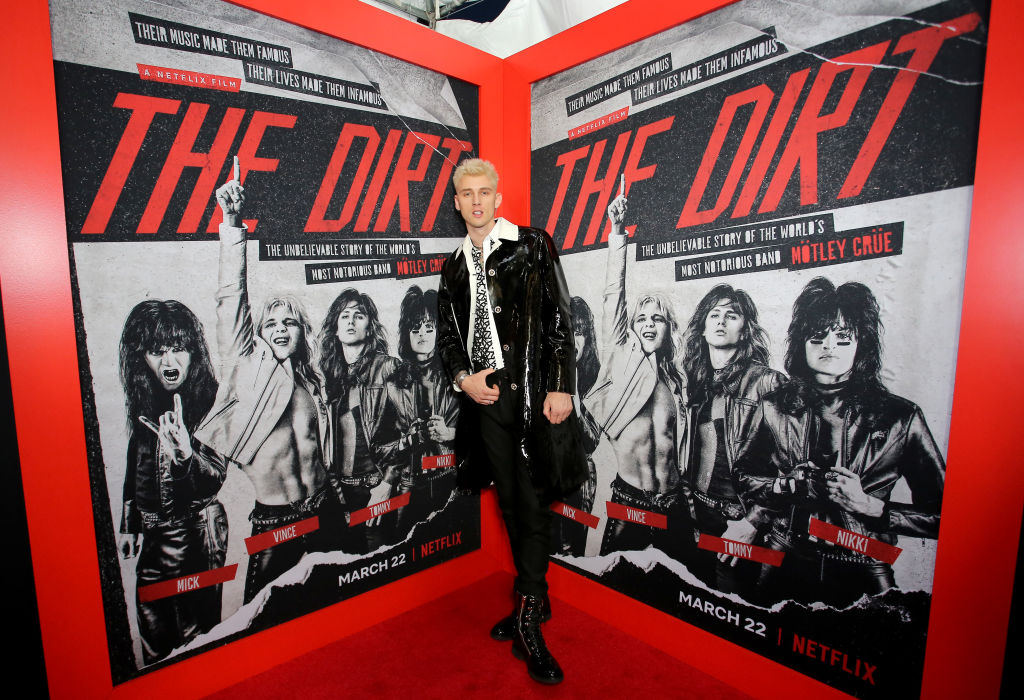 Machine Gun Kelly (whose real name is Colson Baker) might be a rapper, not a rocker, but he was determined to land the role in The Dirt. A long-time fan of the band, he even got a tattoo of Lee on his wrist when he turned 18.
"It was something that as soon as I heard that it was a possibility, I had reached out and I was willing to play a lot smaller roles just to be in the film, because I was such a fan," he explained to Entertainment Weekly. "Then I auditioned for Nikki Sixx and they said, 'You have the Tommy Lee energy, you should come back and try it as him.' And then four auditions after that, they gave me the thumbs-up."
The Nikki Sixx role that Baker originally wanted eventually went to English actor Douglas Booth. Australian actor and gymnast Daniel Webber is Vince Neil and Iwan Rheon (Ramsay Bolton from Game of Thrones) is Mick Mars.
Because all four members of the band were closely involved in the project, Baker was able to turn to his real-life counterpart for tips.
"I'd go throw the script down on his desk and get his opinion and ask how he would say certain things, but really he wasn't critiquing me, more encouraging me," he said.
How Lee feels about the movie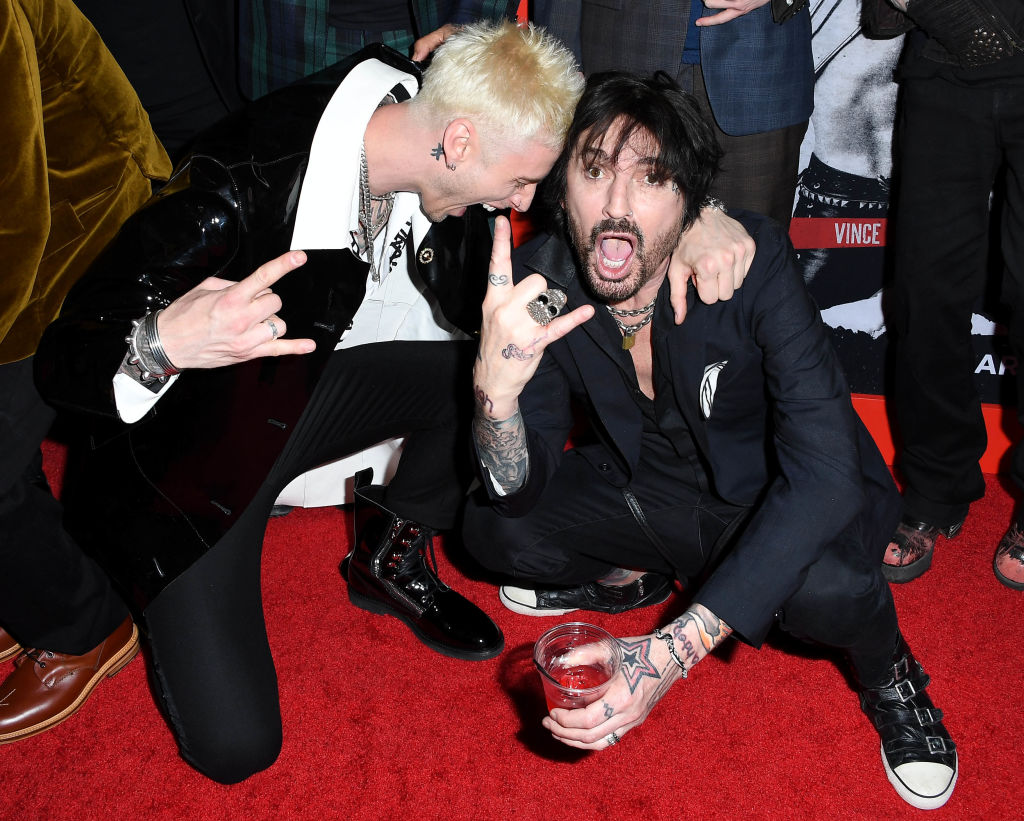 In an interview with Rolling Stone, Lee was impressed with how filmmakers were able to bring the drama and debauchery of Mötley Crüe to life onscreen.
"I think everything was really spot on, which is frightening," he said. "I still can't believe it came out that well. I kept going, 'As a fan, would you freak out if you saw this?' And it's like, 'Yes.'"
Still, Lee said reliving certain moments from the past was tough, like a scene when he punches his first wife after she insults his mother. (Lee eventually went to jail for assaulting his third wife, Pamela Anderson, an event that's not depicted in the film.)
"I kinda didn't want that in there. I'm not proud of it. But it's real and it happens to people," Lee told EW. "We didn't hide it when it was in the book. I regret that, and we all make mistakes, but I think it's important to know; maybe it'll help someone."
Check out The Cheat Sheet on Facebook!