The Downfall of Ryan Seacrest May Be Imminent as He Becomes Another Accused Hollywood Star
Is the downfall of Ryan Seacrest imminent? The prolific television host is the latest Hollywood star to be accused of sexual misconduct, and there is now a growing demand for him to be removed from his shows.
Seacrest has not yet faced any major professional repercussions following the allegations from his former stylist, which he has repeatedly denied. But Seacrest did recently have some difficulty getting celebrities to talk with him at the 2018 Oscars, and this, combined with the outrage over his continued presence on television, is leading to speculation that he might not last on the air much longer. And now, one network is reportedly having second thoughts about keeping him on the air.
Here's a look at where the situation with Seacrest currently stands.
Seacrest was accused of sexual misconduct in November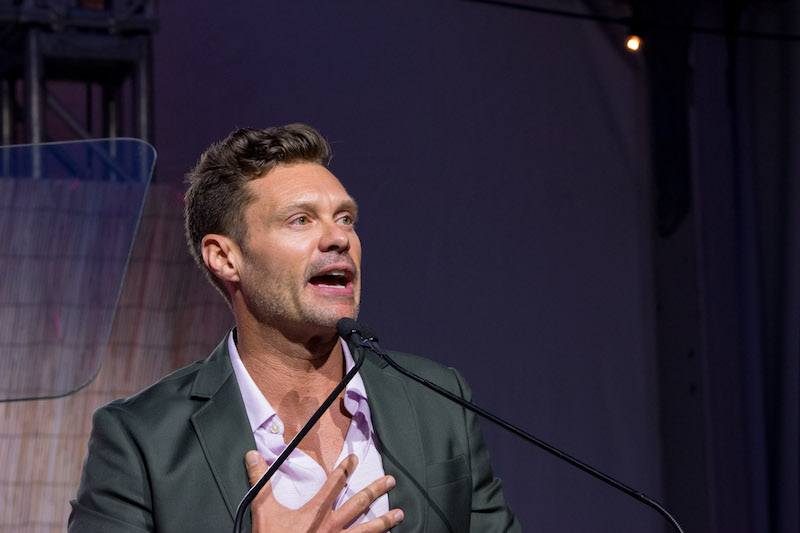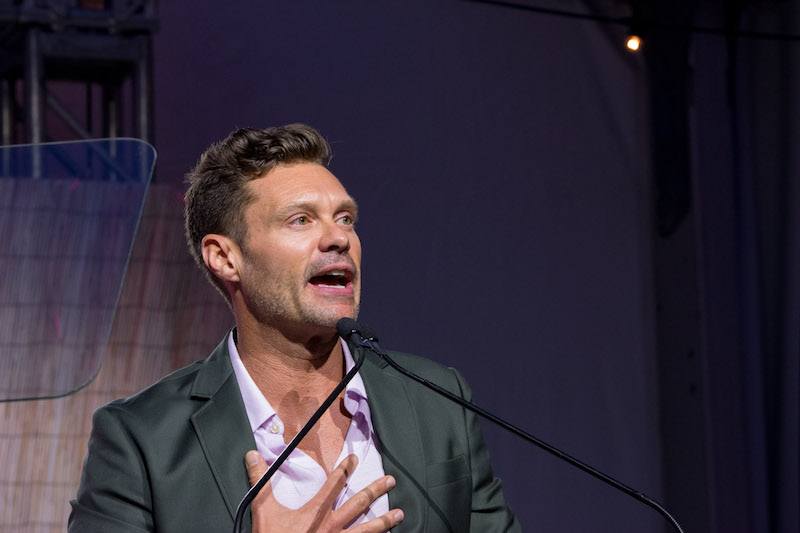 In November 2017, as the #MeToo movement was growing and celebrity after celebrity was accused of sexual misconduct, Seacrest came forward to reveal that he was being accused, too.
This was a rare example where we first heard about the allegation from the person being accused. He said that a former E! wardrobe stylist was alleging that he had "behaved inappropriately toward her" and that the network was looking into the allegations.
At the time, we didn't hear from the accuser herself, nor did we know anything about the allegations. But Seacrest denied that he ever mistreated an E! employee. "I dispute these reckless allegations and I plan to cooperate with any corporate inquiries that may result," he said. "I treat all my colleagues with kindness, dignity, and understanding, as this is a principle that's core to who I am."
Next: Here's how the E! investigation ended. 
E! closed its investigation in February after 'insufficient evidence'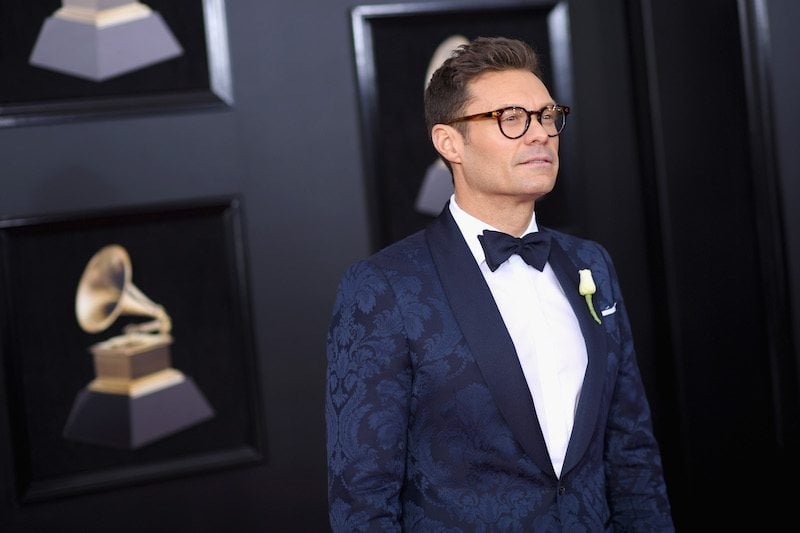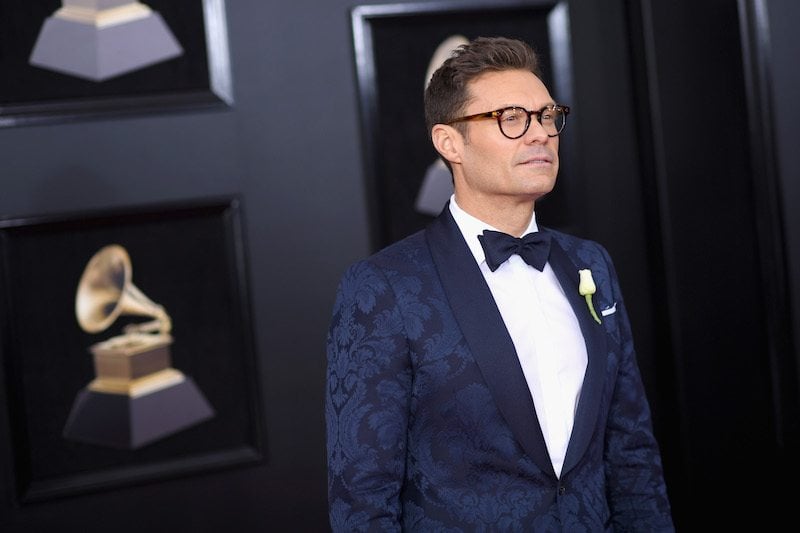 For two months, there were no further updates about the Seacrest situation. But in February 2018, it was announced that the E! network had concluded its investigation and had found insufficient evidence of the accuser's claims. At the time, The Associated Press reported that the network had hired outside counsel to conduct the investigation.
After the investigation was closed, Seacrest wrote a guest column in The Hollywood Reporter titled "What Happened After I Was Wrongly Accused of Harassment." In it, he said it was "gut-wrenching" when he heard from the lawyer of a woman who he worked with a decade ago and who was claiming he sexually harassed her. He said that he knew there was no basis to the allegations, so he shared the letter with E! and participated in its investigation.
By this point, we still didn't know much about the actual allegations, and we hadn't heard from the alleged victim. But that would soon change.
Next: The alleged victim of Seacrest's speaks out.
The accuser then came forward, sharing graphic details of Seacrest's alleged sexual harassment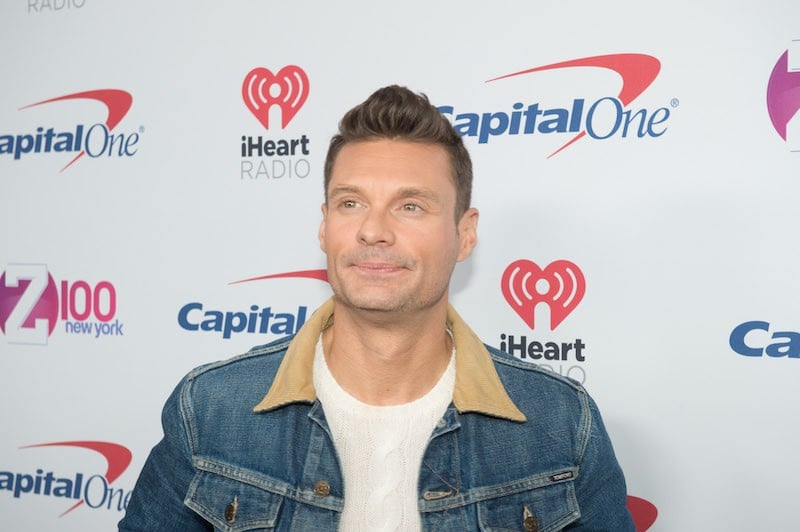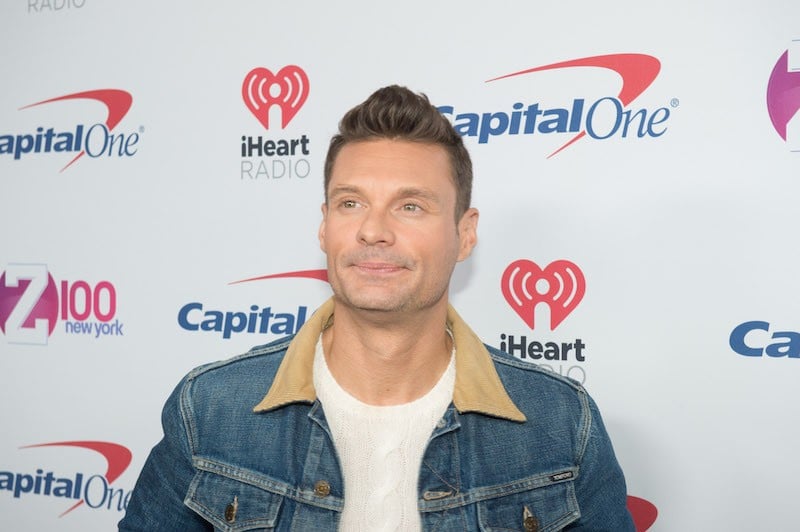 A few weeks after the E! investigation was closed, the accuser came forward. Her name is Suzie Hardy, and she told Variety that E!'s investigator was obviously "whitewashing it for Seacrest's side" and did not interview several witnesses she had referred him to.
Hardy then went into detail with Variety about her allegations. She first alleged that while working as a personal stylist for Seacrest, she endured years of sexual harassment, with the TV host making it known through his assistant that he was interested in her romantically and, in one instance, reportedly asking her to take a nap with him.
She also said that Seacrest wrapped her in a bear hug while wearing only underwear more than 10 times, and he once told her near tears that "I just don't think you're attracted to me." Plus, Hardy says that Seacrest frequently gave her excessive gifts, like a $1,000 spa gift certificate.
Next: Hardy's allegations get even more serious.
She also says that Seacrest sexually assaulted her multiple times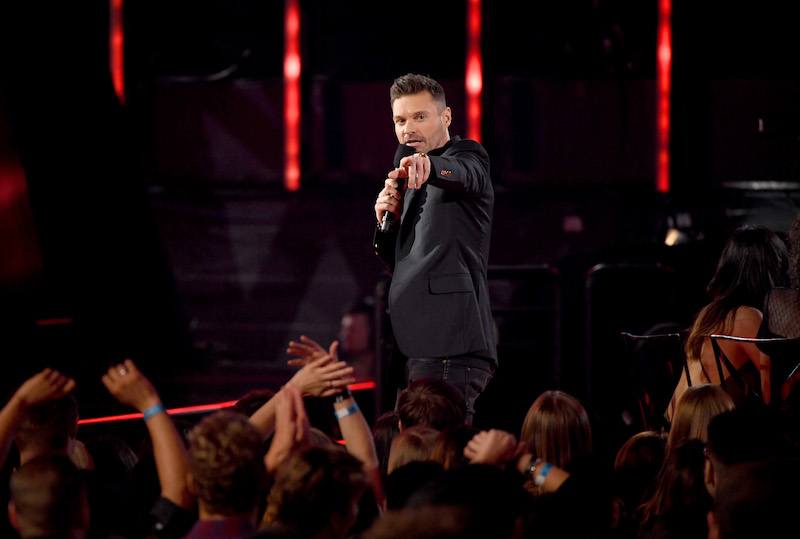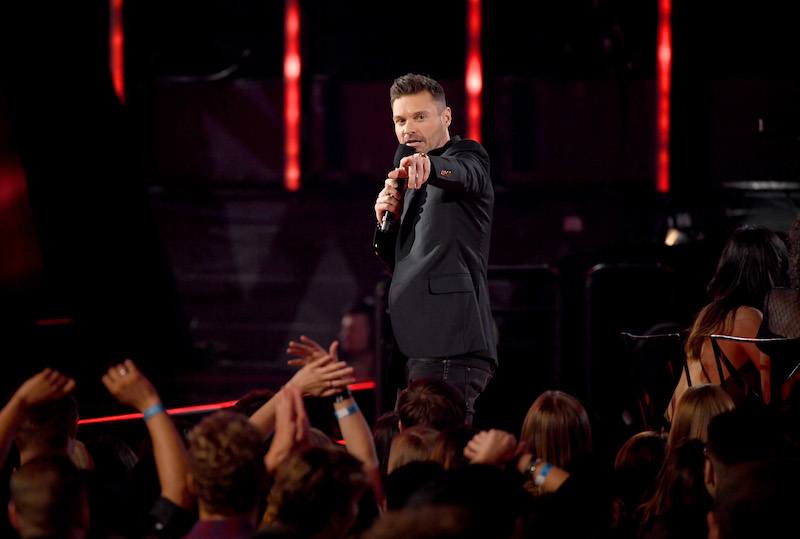 In addition, Hardy says that Seacrest sexually assaulted her at least four times. In one instance, Hardy says that Seacrest grabbed her crotch while they were walking to the set of E! News. A co-worker confirmed to Variety that Hardy told him about the incident when it allegedly happened.
The same co-worker also said he saw Seacrest push Hardy's head into his crotch on multiple occasions. A second instance was in 2009, when Hardy says Seacrest forcefully slapped her butt so hard that it left a red welt that was still there hours later. The co-worker of Hardy's told Variety that he witnessed this alleged incident.
The third instance also occurred in 2009. Hardy says that while she and Seacrest were in a hotel room, Seacrest, who was in his underwear, threw her onto a bed, climbed on top of her, and rubbed his erection against her. The same co-worker told Variety that he was in the room when this happened and yelled at Seacrest to get off of her.
Hardy says that the fourth incident occurred when she was standing in front of a mirror helping Seacrest get ready for an event, and he grabbed her vagina. Three associates of Hardy's, including two co-workers and one friend, said she told them about this incident at the time.
In 2013, Hardy says she told human resources about these incidents and got fired shortly after. The reason she waited so long to report them, she said, was that she was a single parent and could not afford to lose her job.
Next: Seacrest responded to the Variety article by making this claim.
Seacrest claims the woman asked for $15 million, but she denies this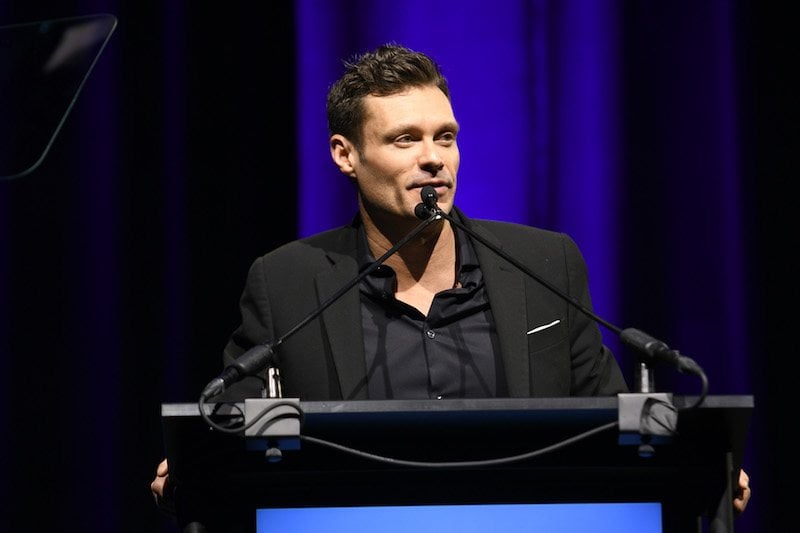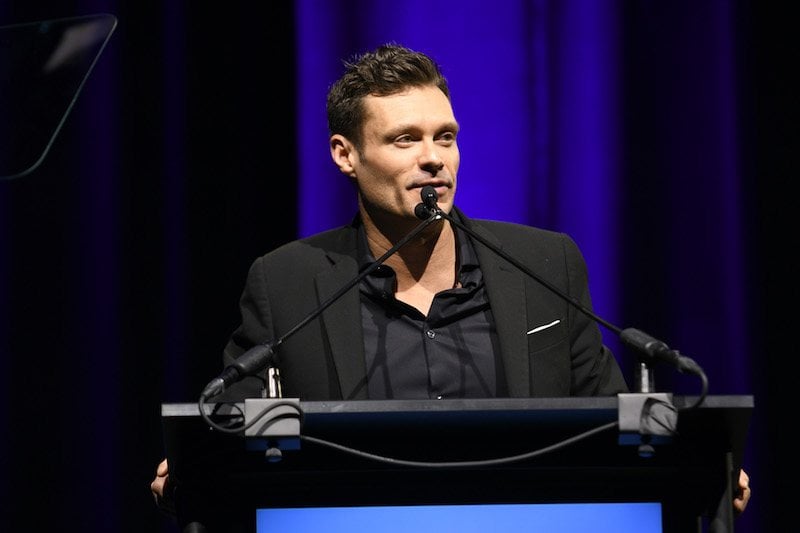 After Variety's interview with the accuser came out, Seacrest spoke with The Hollywood Reporter and again denied her claims.
He also said that Hardy had demanded $15 million to stay silent. "This person who has accused me of horrible things offered, on multiple occasions, to withdraw her claims if I paid her millions of dollars," he said. "I refused."
However, Hardy told Variety she never asked for any money, and Seacrest has not yet provided any evidence that she did so.
Next: How the allegations affected Seacrest's hosting
Seacrest was kept on the E! Oscars red carpet, but he didn't speak to as many celebrities as usual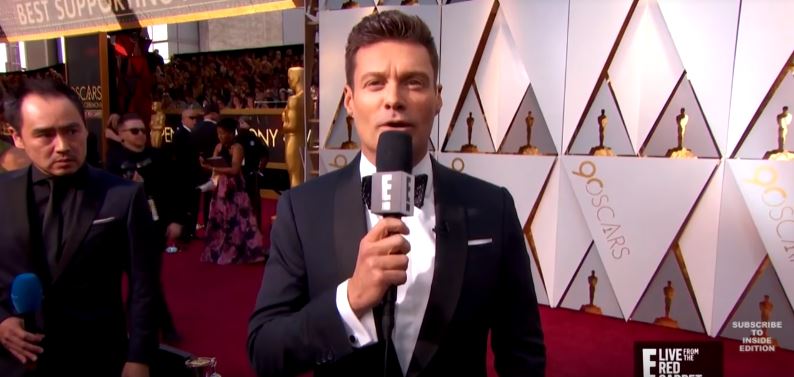 The Variety article about Seacrest came out on Feb. 26, six days before Seacrest was set to host E!'s coverage of the 2018 Academy Awards. In light of these new details, many people assumed that Seacrest would no longer stay on as host of the event. But much to everyone's surprise, E! said they would still be keeping him on the red carpet as scheduled.
The night itself ended up being fairly awkward. Never did Seacrest discuss the allegations, nor did he talk much about the #MeToo movement, which was the big story in the entertainment industry in 2017. At one point, he spoke with Christopher Plummer, and they both ignored the reason why Plummer had to replace Kevin Spacey in All the Money in the World.
Seacrest also had a difficult time securing celebrity interviews. Of the people Seacrest spoke to, only four of them were nominated performers, according to TVLine. Seacrest did manage to get some interviews, including with Allison Janney and Taraji P. Henson, the latter of whom defended him.
But overall, if you wanted to see great celebrity red carpet interviews on the night of the Oscars, E! wasn't the place to look.
Next: How all of this hurt E!'s ratings.
The E! red carpet took a hit in the ratings, but Live's viewership went up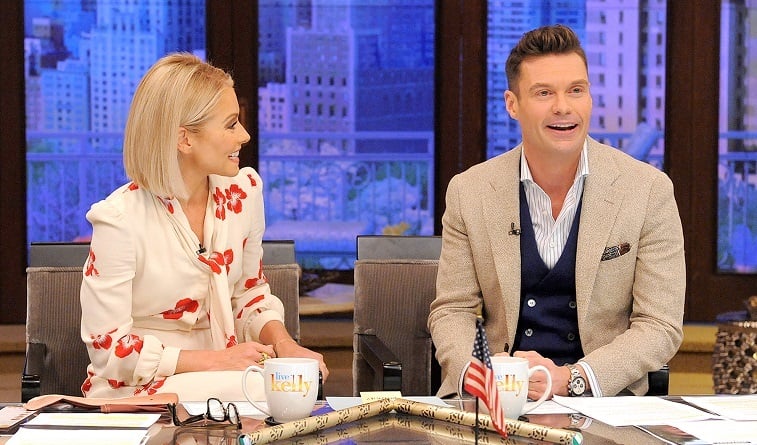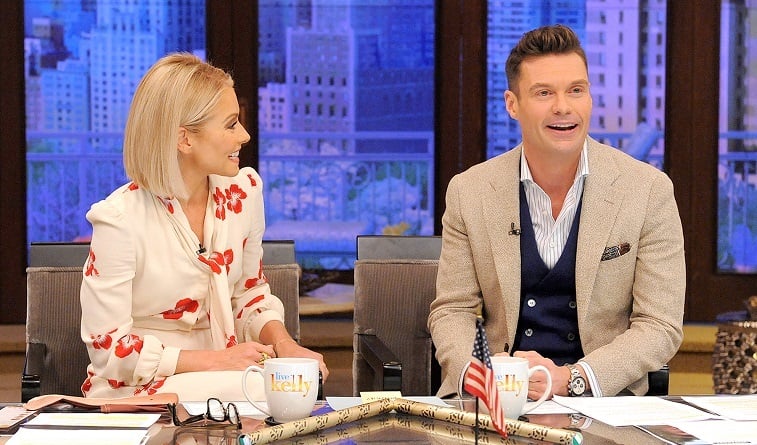 We have since found out that E!'s coverage of the Oscars red carpet took a huge hit in the ratings. According to Variety, the E! red carpet Oscars coverage was watched by about 1.3 million people. It was down 42% in the key 18-49 demographic, and 35% overall. This is a fairly significant drop. The Oscars themselves took a hit in the ratings, too, but the ceremony was only down 19% from last year.
However, viewership for the next day's Live with Kelly and Ryan was actually up. According to Variety, ratings for that show on Monday morning were the best they've been since it started in May 2017.
Next: What might happen to Seacrest after this?
What's next for Seacrest?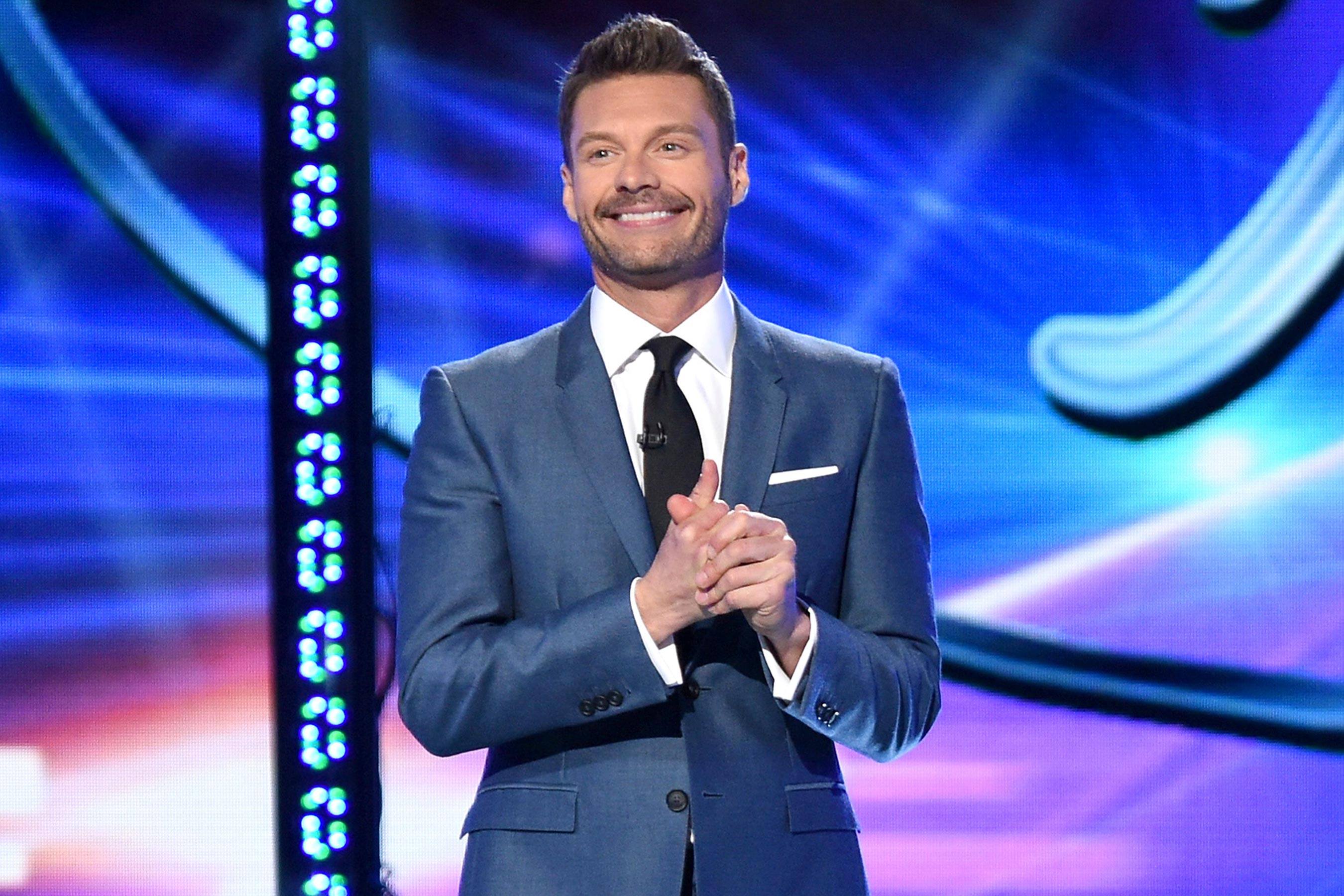 So where do things go from here? Right now, ABC is standing behind Seacrest, and the plan is for him to still host American Idol beginning on March 11th. But Radar Online is currently reporting that E! is in full-on panic mode and is considering replacing Seacrest for all red carpet events, at least for the near future.
Even if that doesn't happen, based on the way the Oscars went, things will likely be fairly difficult for Seacrest going forward as celebrities might continue choosing not to speak with him. Already, some have distanced themselves from him. Tarana Burke, the founder of the Me Too movement, has said that Seacrest should not have hosted the Oscars red carpet. A few days before the Oscars, Jennifer Lawrence said she wasn't sure whether she would speak with Seacrest, and she did not end up talking to him at the event.
In addition, a source told Us Weekly that Seacrest felt uncomfortable with all of the attention he received on the red carpet, just wanting to do his job. That attention is unlikely to go away anytime soon, opening up the possibility of Seacrest himself stepping away after receiving tremendous pressure to do so, even if the networks he works for do not fire him. If this does not happen, it would mean that Seacrest would have to keep avoiding discussing movements like Me Too while interviewing celebrities, which will only make programming he hosts seem increasingly out of touch.
Check out The Cheat Sheet on Facebook!