The Drag Queens With the Best Looks at RuPaul's DragCon NYC 2019
It's not all about charisma, uniqueness, nerve, and talent. One aspect that makes RuPaul's DragCon exciting is all the fashion packaged and delivered by the drag queens. Whether they're former winners of RuPaul's Drag Race or future contestants on RuPaul's Drag Race UK, there are a few queens who turned heads at the New York City convention. Here are some of our favorites.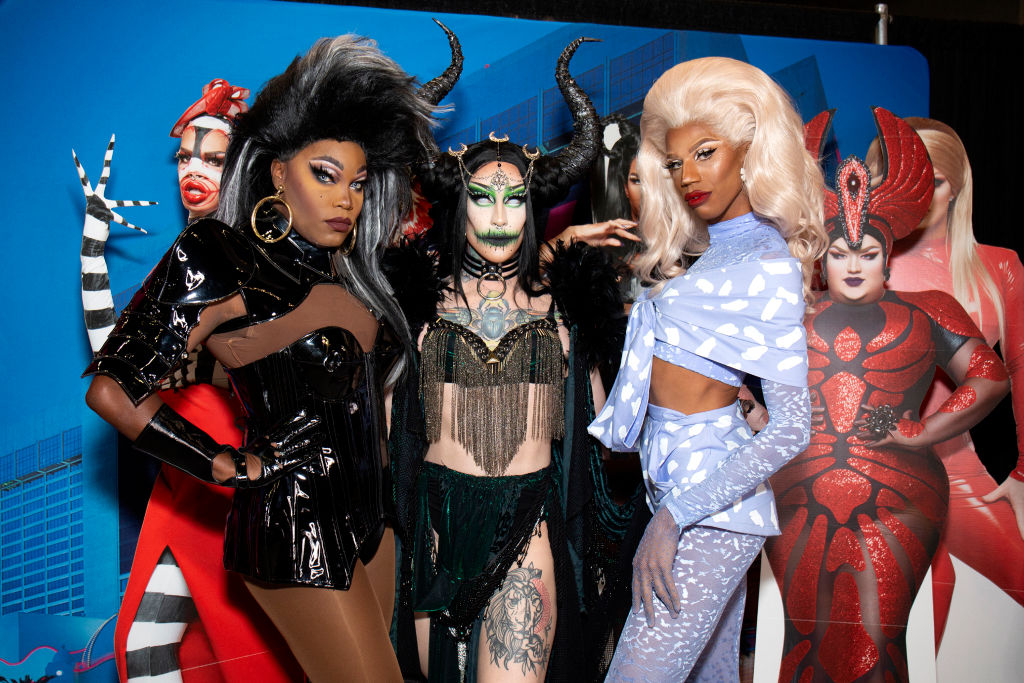 Kameron Michaels
For the second year in a row, Kameron Michaels stunned DragCon attendees with her conceptual looks. Complete with contacts, horns, and strappy heels, this season 10 queen earned her spot as one of the most creative looks at this year's drag convention. Outside of DragCon, Kameron Michaels appeared in a number of live performances, including some with her fellow RuPaul's Drag Race contestants.
Kim Chi
Of course, Kim Chi showcased her unique, creative, and stunning makeup at DragCon in New York City. She appeared along with a set of queens from the Werk the World tour, like Naomi Smalls, Plastique Tiara, and Aquaria. However, the season 8 finalist showcased her colorful and iconic looks, wearing a purple gown and intricate purple and yellow eye makeup.
Kim Chi even shared a post on Instagram, captioning it, that's a wrap for me for DragCon NYC! Now time to go gessum ramen."
Blu Hydrangea
Some of the queens from RuPaul's Drag Race UK made an appearance at DragCon in New York City. That includes contestant Blu Hydrangea, who mingled with a few of the convention's attendees. On Friday, true to her name, the drag queen dressed in a short blue gown, finishing off her look with bright blue eyeshadow. RuPaul's Drag Race UK premieres on WowPresents Plus on Oct. 3, 2019.
Blair St. Clair
I do declare Blair St. Clair is one of the most beautiful drag queens around. Just when you thought she couldn't be any more glamorous, the season 10 contestant entered DragCon New York City on Saturday dressed in a cobalt-turquoise color. Blair comes hot off the heels of her single release, entitled "Easy Love." The song is available on Spotify, Apple Music, and most streaming platforms.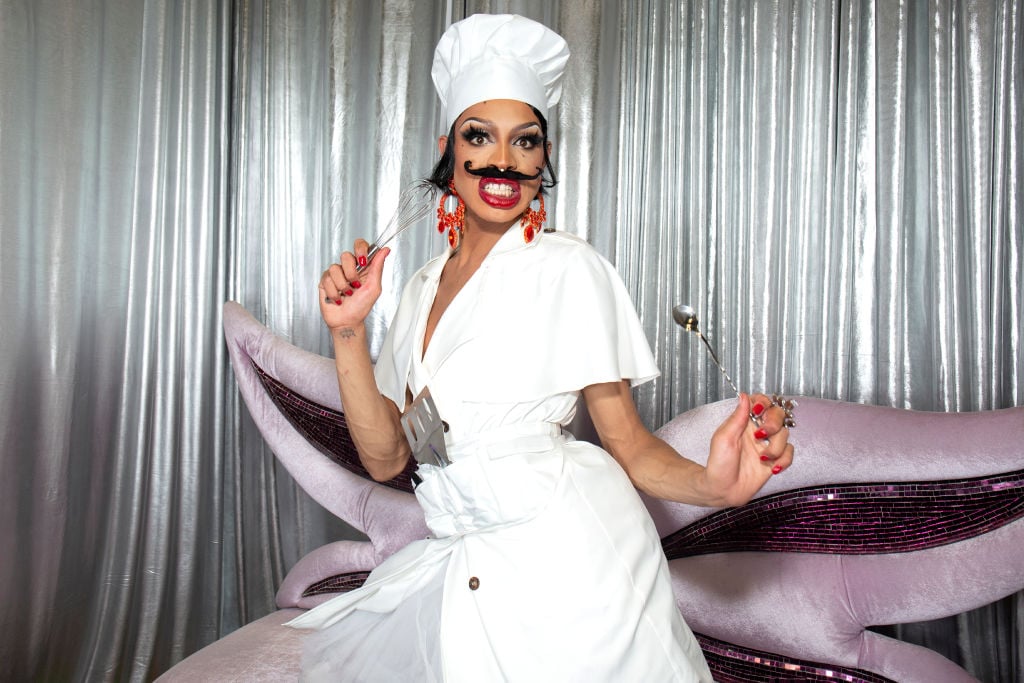 Yvie Oddly
She's a little bit of an oddball, but that's why we love her. On Friday, the winner of season 11 came dressed as a chef — complete with hat and mustache. Just because Yvie Oddly won her season of RuPaul's Drag Race, that doesn't mean it's the end of her run with the reality competition program.
On Sept. 7, RuPaul announced that a few former RuPaul's Drag Race contestants will enjoy a residency in Las Vegas, for the show entitled, "RuPaul's Drag Race Live!" Other cast members, which will rotate on a nightly basis. That include Shea Couleé, Aquaria, Kameron Michaels, Kim Chi, and Naomi Smalls.
"RuPaul's Drag Race Live! is an immersive, interactive thrill-ride for everyone who loves to laugh, dance and sing-along when a fabulous drag queen shakes her padded ass on stage," RuPaul said.
Performances begin during early 2020. For more information about "RuPaul's Drag Race Live!" visit the show's website.