The Duggar Family: Is Josh Duggar Still Invited to Family Events?
Josh Duggar is the reason that The Duggar family experienced a fall from grace. When Josh's molestation of his sisters came to light in 2015, the family was unceremoniously axed from TLC, but their hiatus was not long-lived. While 19 Kids and Counting is off the air, the Duggar television reign isn't over just yet. Following the lives of the Duggar women as they marry and begin families of their own has offered the TV network a fresh new spin on the supersized family, but there was one serious non-negotiable when TLC started to film again; Joshua would not be filmed or seen in any television segments.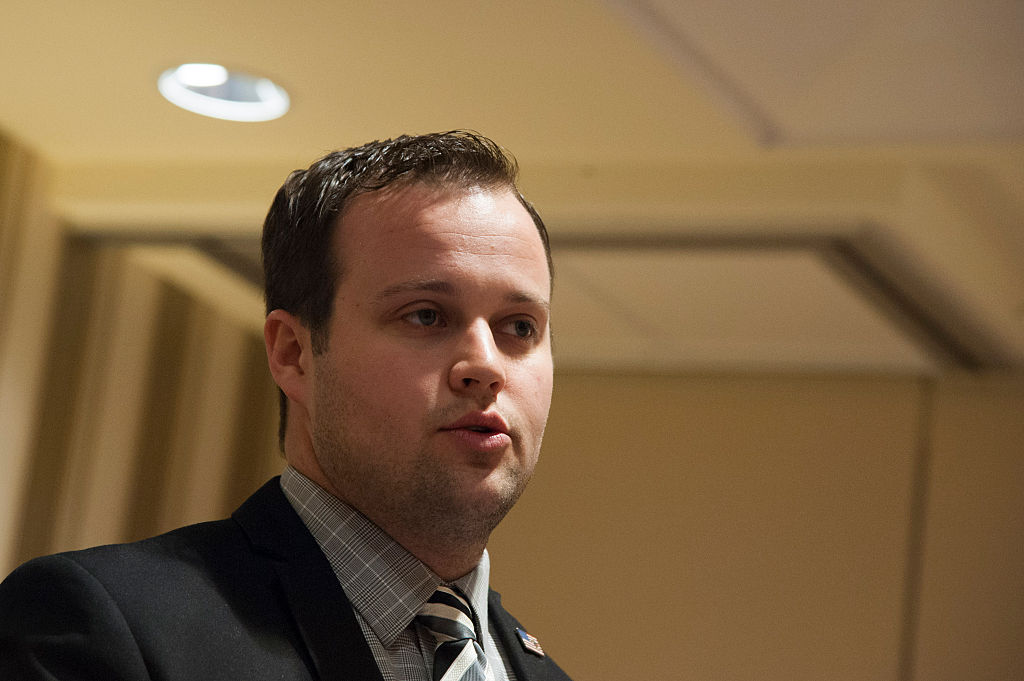 The family has adhered strictly to caveat.  Josh Duggar hasn't been spotted in an episode since the molestation allegations came to light, but he must still be involved with the family., or has he been completely cut off?
Does Josh Duggar still attend family events?
While Josh Duggar has been entirely cut out of the family's television empire, he does still appear at family events, according to insiders. Josh and Anna moved back to Arkansas following the molestation scandal. Anna also stayed with the Duggar family while Josh jetted off to a treatment center after his serial cheating came to light.
Anna is regularly involved with the Duggar siblings, and the family's children are often seen hanging out with the younger Duggar kids, so apparently, they are actively engaged with the family. The Duggars, however, are incredibly careful not to acknowledge Joshua. His arrival and departure from events, his involvement with the family and his life events are dealt with delicately.
The Duggars have good reason to limit Josh's exposure. After all, his molestation scandal cost the family sponsorships and their television show. Now that the women of the Duggar family have been reintroduced to TLC, the family is taking no chances when it comes to their television careers or their sponsorship opportunities.
How does TLC avoid having him in camera shots?
TLC uses the magic of placement and editing to ensure Josh is not visible at family events that are filmed for the show.  When TLC filmed Jinger's wedding to Jeremy Vuolo in 2017, they used sun glares added in post-production to hide shots that Josh Duggar slipped in to, according to The Daily Mail.
Josh was also part of Joseph Duggar's wedding party when he married Kendra Caldwell in 2017. TLC utilized editing tricks and bridal party placement to obscure the family's black sheep from shots and scenes. While Josh served in the wedding party, TLC focused more intently on the other brothers who were ushers, including John-David to avoid giving Josh airtime.
More recently, Josiah Duggar's wedding lacked any signs of Josh Duggar at the event. While insiders claim he was there with family and friends, he was not part of the wedding party and far easier to hide. Anna and Josh were also suspiciously missing from congratulatory messages posted on social media. The same was true for joy-Anna's 2017 nuptials to Austin Forsyth.