The Emmy Awards Likely Ahead for 'Veep' for Its Final Season
Fans of HBO's Veep had to come to terms with the end of the show recently. Even though it went out as few shows do and had a remarkable final season, it's always sad to see such an entertaining series disappear from TV. At this point, Veep fans can only hope for a few things.
The first is seeing star Julia Louis-Dreyfus and other cast members on the screen in new projects. On that front, no one need worry, as Louis-Dreyfus already completed a feature film co-starring Will Ferrell. (Tony Hale will be around, too.)
Second, we wouldn't blame Veep fans for wanting the show to get its due at the 2019 Emmys and other awards shows. Things seem to be going according to plan in that regard as well. While some critics are skeptical of Veep's chances this year, Hollywood insiders suggest otherwise.
Here the Veep favorites to win 2019 Emmys and add to the show's current count (17), according to predictions at Gold Derby.
High odds for Outstanding Comedy Series and Outstanding Lead Actress Emmys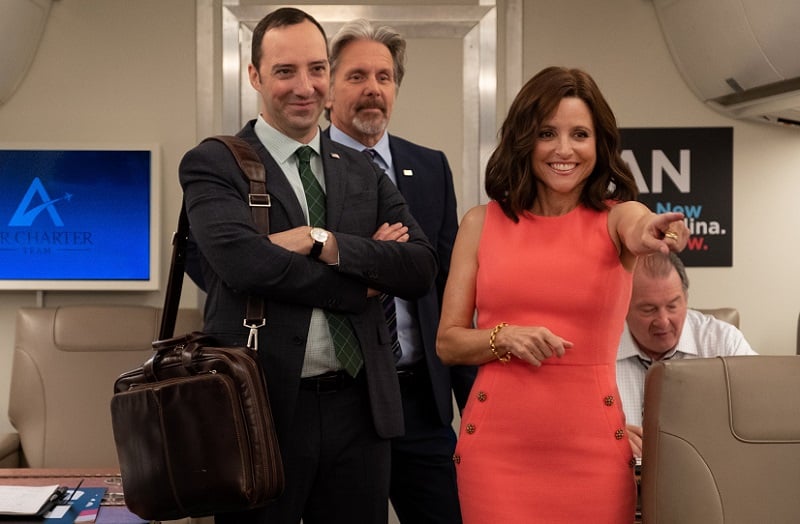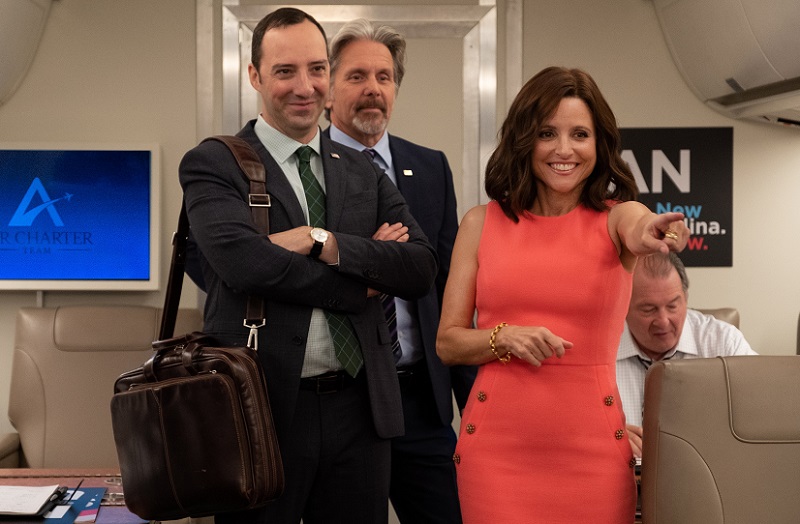 While Veep did not compete in 2018 due to the show's hiatus, the last time it was up for an Emmy came in 2017. That year, the show won five awards, including the trophy for Outstanding Comedy Series.
It's a safe bet Veep will be up for the same big award again in 2019, but there is stiff competition this time. The Marvelous Mrs. Maisel, which took the prize in 2018, is almost guaranteed another nomination this year. And it has a strong shot at repeating.
However, Veep currently holds the best odds of taking back its Emmy. (On Gold Derby, it's a 5-1 bet these days.) In the Outstanding Lead Actress race, Louis-Dreyfus remains the front-runner for her seventh straight Emmy for Veep.
Obviously, no one has matched such a feat in the past and Louis-Dreyfus broke her own Emmy record last time. But she'll very likely beat out Rachel Brosnahan in this year's race as well, making her the official Emmys queen.
Tony Hale and Anna Chlumsky also have strong chances in 2019.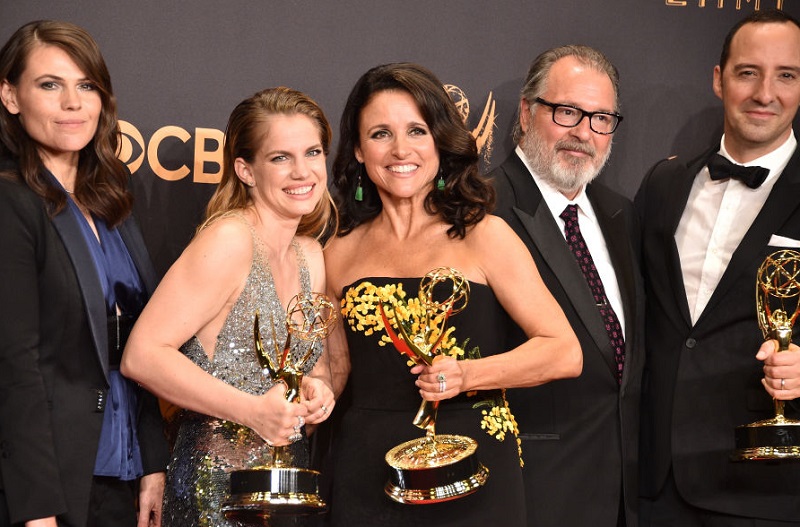 Among the supporting cast, Tony Hale (Gary Walsh) has the best chances of taking home another Emmy for Veep's final season. The two-time winner (on five nominations) delivered another stellar performance in the show's last seven episodes.
At Gold Derby, the consensus of experts says only Alan Arkin (The Kominsky Method) has a better shot at Outstanding Supporting Actor. Henry Winkler, who plays Gene Cousineau in HBO's Barry, trails Hale by a small margin.
In the Outstanding Supporting Actress race, Anna Chlumsky (Amy Brookheimer) faces a tough road ahead with Alex Borstein (The Marvelous Mrs. Maisel) looking like a strong favorite. Chlumsky has received five nominations (every year since 2013).
While it's a long way until September, there's little doubt Veep will have a solid number of nominations. But a few Emmys would be the going-away present the show deserves.
Check out The Cheat Sheet on Facebook!