'The Eternals': How Kit Harington's Black Night Could Play a Huge Part in Marvel's 'Avengers 5'
Kit Harington recently joined the MCU as Black Night in 'The Eternals,' now fans are speculating about how he could have an impact as part of 'Avengers 5.'
Kit Harington is getting ready to suit up as Black Knight in Marvel's upcoming flick, The Eternals, and his character could go on to play an important part in Avengers 5. Casting Harington was a major move for the studio and fans fully expect to see him again in the Marvel Cinematic Universe (MCU). So what does Marvel have planned for Black Knight moving forward?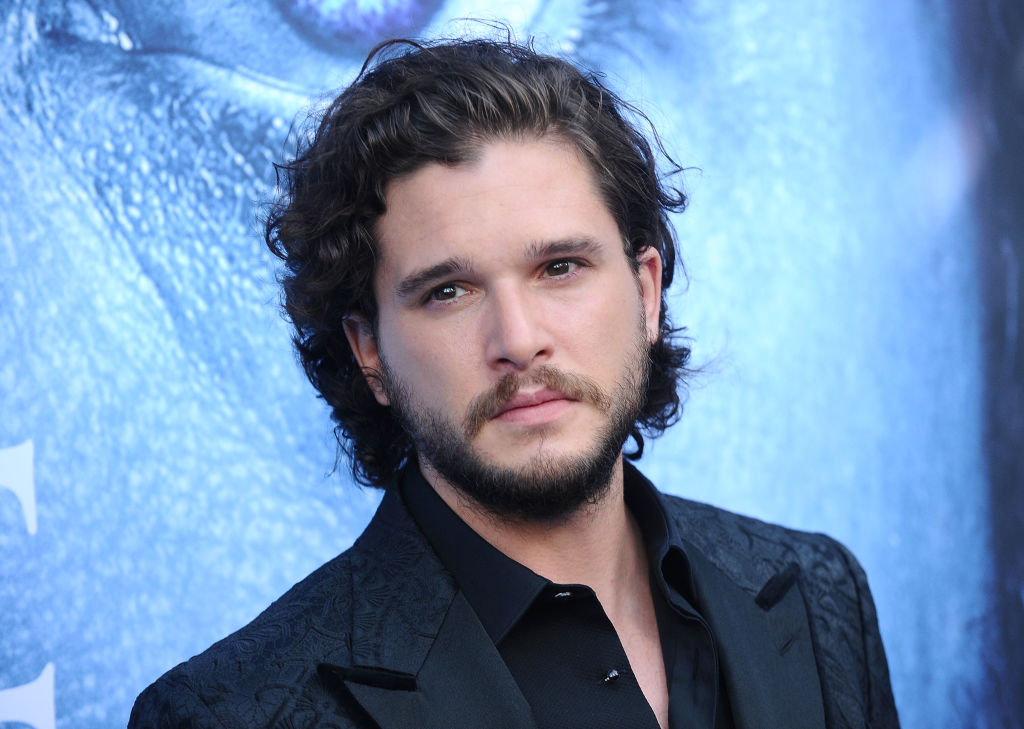 Who is Black Knight?
There is still a lot of mystery surrounding Black Knight's introduction to the MCU. Comic-book fans know the character as an amazing swordsman who wields a powerful weapon called the Ebony Blade.
His real name is Dane Whitman, and while he doesn't have any classic superhero powers, his skills in combat are on par with the likes of Captain America (Chris Evans).
Black Knight is also a long-time member of the Avengers, which is why fans are hoping to see him in additional Marvel films. Fortunately, the character has links to several superheroes in the MCU, so finding another project should not be an issue.
Black Knight, for example, has a connection to Doctor Strange (Benedict Cumberbatch), and it's possible he could appear in Doctor Strange and the Multiverse of Madness.
If that happens, it would be a big step forward in terms of Black Knight appearing in Avengers 5. It could also lead to a solo movie somewhere down the road, though Marvel has yet to reveal anything on that front.
But what are the chances that Harington's character joins Earth's Mightiest Heroes in the next outing?
Will Black Knight join The Avengers?
With three members of the Avengers now out, the team needs strong leadership to fill the void. Following the event of Avengers: Endgame, there are only a handful of superheroes left that could form the new Avengers squad.
Black Panther (Chadwick Boseman), Doctor Strange, Captain Marvel (Brie Larson), and Spider-Man (Tom Holland) are all expected to appear in Avengers 5 (assuming Marvel's new deal with Sony includes Spider-Man's involvement).
With several new franchises being introduced in Phase 4, we can expect to see some of these new faces in Avengers 5.  Black Knight is set to make his first appearance in The Eternals, which is set to premiere in 2020. This gives Marvel plenty of time to develop his storyline and bring him into the Avengers fold.
The character also has a history of being an Avenger in the comics so it would make sense to have him join the ensemble in the MCU. That does not mean Harington is a lock for Avengers 5, but his character definitely has a broader future with Marvel that will likely span beyond Phase 4.
Marvel dishes on Kit Harington joining the MCU
While we wait to hear more about Black Knight's future, Marvel president Kevin Feige recently opened up about Harington joining the MCU.
Feige revealed that everyone in the studio was thrilled to learn that Harington agreed to play Black Knight. He also teased that the role could grow into some much larger, though he didn't get into any details.
"We were so happy when [Harington] agreed to join, and it is a part that could perhaps grow into something else in the future," Feige shared.
We have no idea where Black Knight might pop up next, but it definitely sounds like Feige wants Harington to stick around.
Apart from Harington, the movie stars the likes of Angelina Jolie, Kumail Nanjiani, and Salma Hayek. Harington's former Game of Thrones co-star, Richard Madden, is also set to play an important role in the film, reuniting them for the first time in years.
Filming for The Eternals is still underway, so we might hear more details about the movie in the coming weeks.
Until then, Harington recently dished on joining the MCU and revealed that he is thrilled to be playing a superhero. He also admitted that he is scared to say anything about the project because he doesn't want to spoil things, but he did reveal that Black Knight will have his iconic sword.
Fans can watch Kit Harington in action when Marvel's The Eternals premieres in theaters on November 6, 2020. The movie follows the opening of Black Widow, which hits theaters in May.