The Ethical Fashion Brands Meghan Markle Supports and Loves
Meghan Markle is no doubt a style icon. When she was an actress on Suits, her character was known for wearing very elegant, stylish clothes.
As a royal, fans continue to pay attention to and talk about everything that she wears. This means the Duchess of Sussex can use fashion to make a statement and show support for causes that she believes in.
It is not surprising, then, to learn that Duchess Meghan has often chosen to send messages about sustainability with her clothing items.
Meghan Markle has been a supporter of sustainability for a long time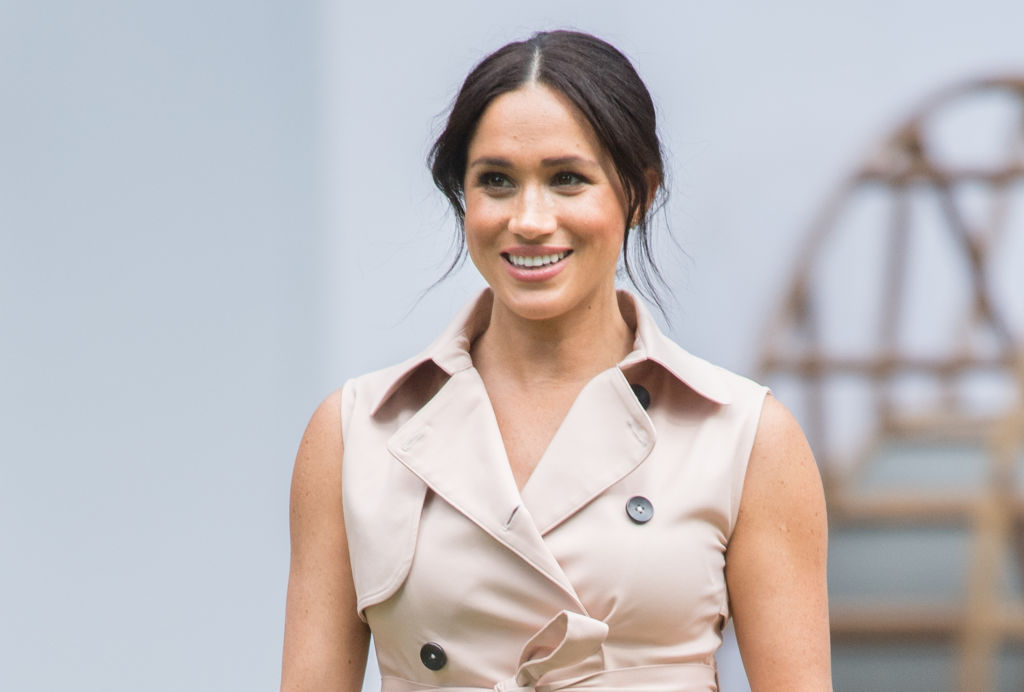 Before Markle became the Duchess of Sussex, she was already interested in sustainability and protecting the environment. She often talked about these topics on her now-defunct blog, the Tig. For example, Markle once shared tips on how to have a "sustainable holiday celebration," which included shopping at farmers' markets and re-using leftover food for other purposes.
Markle also used to have a predominantly vegan diet. Although she never specified that she was doing it for the environment, it is common knowledge that veganism reduces wastes and lowers one's carbon dioxide footprint.
Moreover, when the Duke and Duchess of Sussex were renovating their new home, they had some sustainability goals in mind as well. The nursery for their son, Archie, reportedly had vegan, eco-friendly paint. Additionally, the couple is looking to have a small garden where they can grow some of their own food.
Meghan Markle often supports ethical brands
Markle also tries to show her commitment to sustainability by wearing a lot of clothes from brands that are eco-friendly and cruelty-free. For example, she seems to really like Stella McCartney, who was one of the first fashion designers to champion sustainability practices. Markle famously wore a Stella McCartney design during her wedding reception.
Other brands that Markle loves include Reformation, Kayu, and Outland Denim. Many of these companies are also small and do not have such a big reach. However, they have reported an increase in sales after Markle wears their clothes.
For instance, Outland Denim — a brand that hires formerly enslaved or exploited women as seamstresses and pays them a living wage to make sure they do not fall into poverty — saw a 950% increase in sales after Markle was spotted wearing their jeans. Thanks to the exposure, the company was able to hire more women in some of their workshops.
Outland Denim's founder, James Bartle, shared: "It is quite remarkable to think The Duchess of Sussex's influence means more jobs almost immediately… This means women will be able to earn a living wage, provide for their children in terms of nutrition, care and education, and will gain new skills and confidence in a positive workplace environment."
The same trend happened on Markle's recent royal tour to southern Africa. She wore dresses from sustainable brands such as Mayamiko and Room 502 — both brands gained new customers after the exposure. The items that Markle wore also sold out very quickly.
Meghan Markle recently used her influence to launch a charity fashion line
Markle does not just wear clothes from brands with important messages, however. She also launched her own fashion line for a good cause as well.
In September 2019, she partnered with Smart Works — a charity organization that helps unemployed women by providing them with clothes and coaching for job interviews — to launch a capsule collection called Smart Set. The collection includes things like dresses, suits, and bags from popular fashion designers like Jigsaw, John Lewis & Partners, Marks & Spencer, and Misha Nonoo.
According to the palace, for every item that is sold in the collection, one will be donated to Smart Works. A few of those items did eventually become sold out.