The Ex-Wife of Lady Gaga's New Boyfriend Posted This Shady Message Online
By now, you've probably heard the news that Lady Gaga has a new boyfriend (who isn't Bradley Cooper, BTW). According to multiple reports, she's dating her audio engineer, Dan Horton. The reported romance was made public during the week of July 28 when paparazzi caught the singer and Horton making out during a lunch date.
Shortly after the news broke, his ex-wife, actress Autumn Guzzardi, took to Instagram to share a post that seems to be some subtle shade toward the new, reported couple.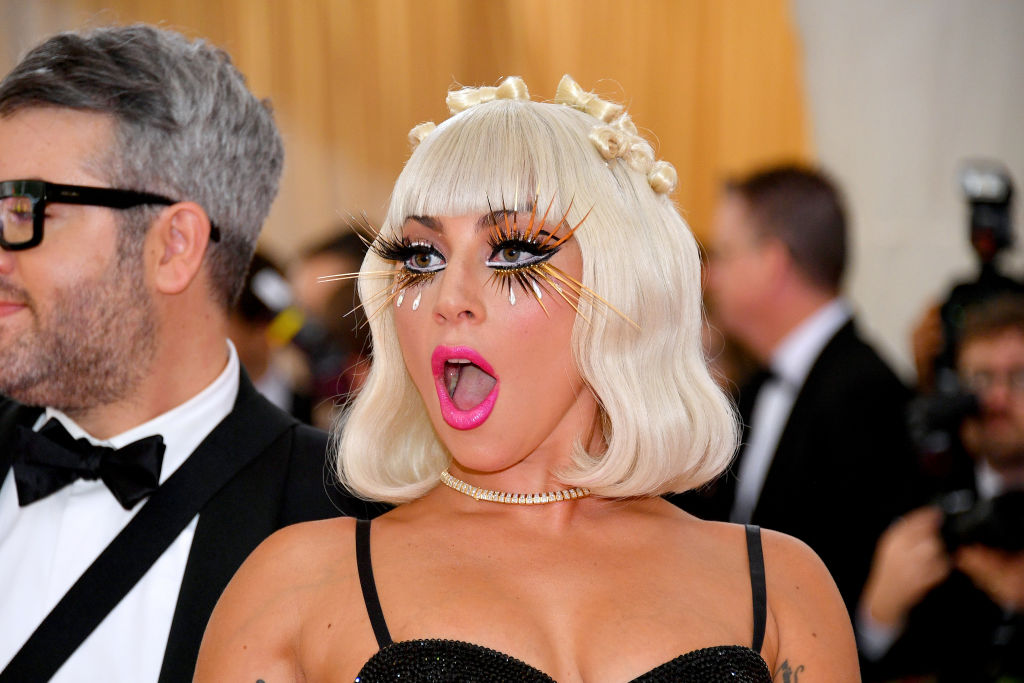 The post references one of Lady Gaga's songs
On July 30, Guzzardi posted a headshot next to the caption, "Poker Face," tacking on a heart emoji at the end.
The post, which came hours after People magazine posted photos of Lady Gaga and Horton together, seems to be a reference the singer's 2008 hit of the same name. While the song's lyrics feature a bunch of sexual innuendos, the term "poker face" generally represents an impassive expression that hides one's true feelings.
So, does she feel some kind of way about this new fling? Some people think so. They flooded the comment section, writing that the message is utter shade.
"CLEVER CODED MESSAGE," one person commented. "GOTCHA SHADE GIRL."
Another person wrote, "Uh huh… the shade!!!"
And someone else wrote, "I see what you did there."
However, some people believe that it's not shady at all.
"People get over it," one person wrote. "Why are people hating? All she did was put poker face which is gagas song but also means an emotionless face," someone else added.
According to Us Weekly, Guzzardi and Horton tied the knot in 2013, and she filed for divorce roughly five years later. They finalized their split in May 2018.
Who is Horton exactly?
According to his LinkedIn page, Horton, 37, has worked under Lady Gaga as a monitor engineer since November 2018. He's also worked with stars like Justin Timberlake, Bruno Mars, Camila Cabello, and Lenny Kravitz.
It's unclear how long he and the "Telephone" crooner have reportedly been dating, but the rumored romance comes just months after sources confirmed in February that she had split from her ex-fiancé, Christian Carino.
"It just didn't work out. Relationships sometimes end," a source told People of Lady Gaga and Carino's engagement. "There's no long dramatic story."
Horton and Lady Gaga have chemistry
From the look of things, these two are totally into each other. On July 28, they visited a restaurant in Studio City, California, where they engaged in a heated make-out session. At one point, Lady Gaga got up from her seat and kissed Horton as he sat at the table, wrapping her arms around him lovingly.
A few onlookers spilled the details to People, telling the publication that they looked pretty happy together.
One source said they "seemed confident and in a good place." Another source said the couple dined for an hour and enjoyed a deep conversation. "They were kissing as they spoke really close up," the source said.
"Ironically, she had a table in the front near the sidewalk, so she was clearly okay with being seen," the second insider continued. "She seemed very happy when interacting with the guy she was with."
Well, let's all just let them be happy. What do you say?