'The Falcon and the Winter Soldier' and 'Gossip Girl' are Cut From a Similar Cloth
One might find it impossible to think something like MCU's The Falcon and the Winter Soldier could ever connect to Gossip Girl. In reality, they have no connection in any form when it comes to plot, characters, or themes.
What links them, ultimately, is they both have the same costume designer. His name is Eric Daman, a name likely familiar if ever looking at TV credits.
Daman has been around for years as a costume designer for dozens of popular TV shows and movies. Most notably, he created costumes for Sex and the City, and recent Billions. However, he also provided the costumes for Gossip Girl, making his upcoming debut with the MCU quite a leap.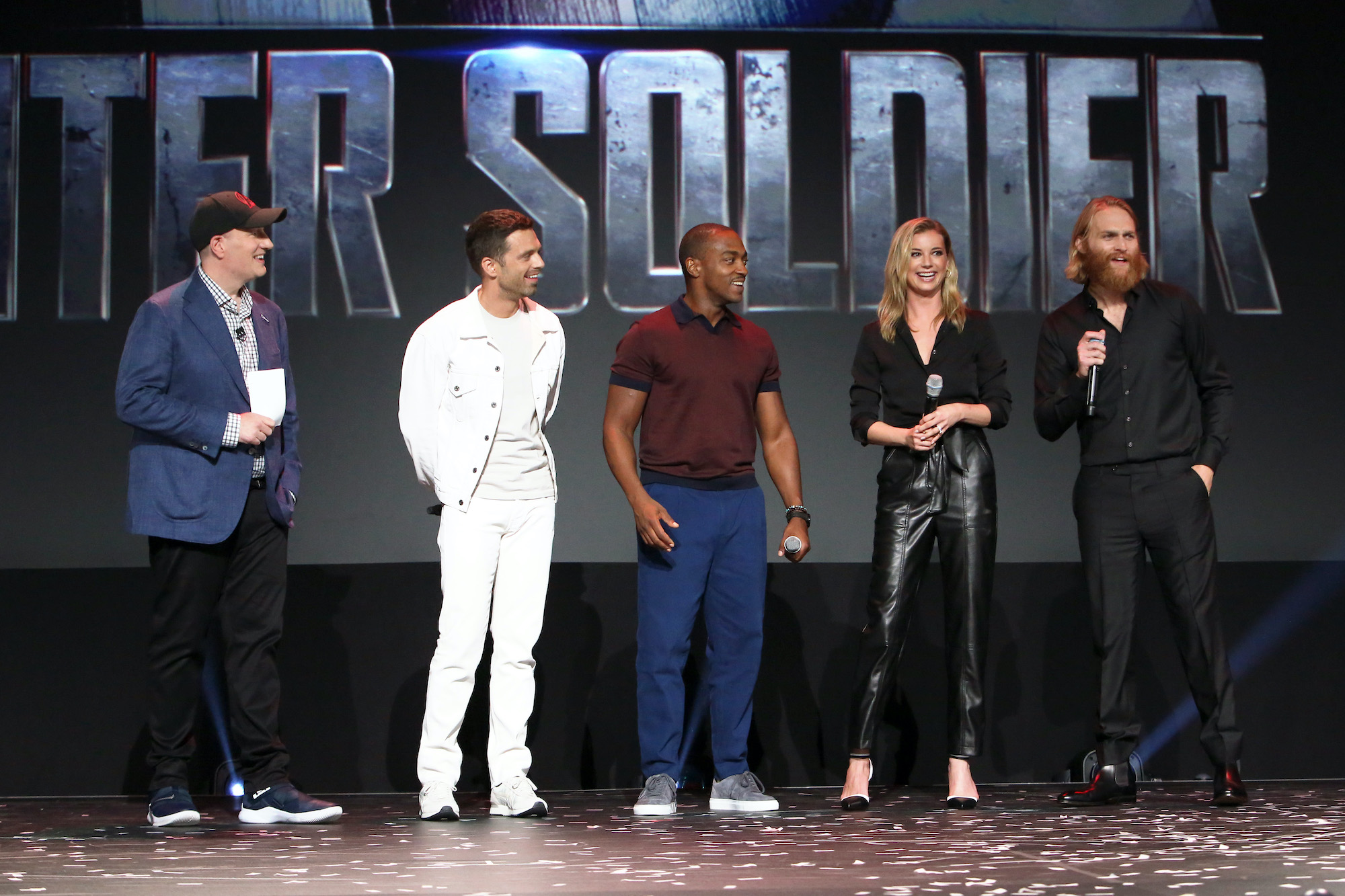 Eric Daman's costume divide between shows
Even if Falcon and the Winter Soldier and Gossip Girl seem like light-years apart, they did and do have colorful costumes involved. With Gossip Girl, it was all about examining rich teens on the Upper East Side of NYC who are all being watched and written about by a mysterious blogger.
Falcon and the Winter Soldier will examine established, elite superheroes who are probably being watched just as much, though definitely not as spoiled. On top of this will reportedly be larger issues of racism, particularly with Sam Wilson.
Where the two shows meet is certainly the costumes since Gossip Girl certainly did have some of the most stylish clothes on TV at the time. When Eric Daman worked on the show, he initially wanted to steer clear of working more in TV, reports Fashionista.
Once he read the script and the book series, he saw a lot he could work with in setting new fashion styles. He ultimately based the clothing on the personalities and situations of each character.
Who were the previous costume designers for the MCU?
RELATED: People Can't Stand Kate Bishop's Ridiculous Marvel Costume: 'A Great Way to Get Sunburn'
On the big screen, many MCU costumes were handled by Alexandra Byrne who designed the looks of Thor, the Guardians of the Galaxy, and Doctor Strange as just a few. She will also work on the upcoming The Eternals.
Other costume designers in the MCU were mostly women, with names like Louise Frogley, Judianna Makovsky, Amanda Riley, Ann Foley, and Christine Bieselin Clark likely being familiar. Only Ryan Meinerding was one of the few males who worked in suit design for Captain America: The First Avenger.
Many of the costumes the above designers worked on will be showcased again in Falcon and the Winter Soldier, likely giving many fans questions on what Daman will bring.
According to IMDb, he will create the costumes for all the episodes, perhaps bringing some new fashion ideas crossing over to the real world. If true, it might relate directly to working on legitimate costumes in Gossip Girl.
The cross between 'Gossip Girl' school costumes and superheroes
Daman has said via HuffPost that creating the school costumes for Gossip Girl was one of his favorite creations for the show.  Most interesting is he told Huffpost in the aforementioned link he got all his ideas from studying schoolgirls when he was going to school.
Yes, this is a far cry from designing masculine suits for superheroes in the MCU. Then again, everyone knows he created iconic look for the guys on Gossip Girl as much as for the women. The look of Sam Wilson and Bucky Barnes might mean seeing them in more civilian clothes than normal.
Considering Sam Wilson/Falcon was supposed to be the new Captain America (yet usurped by John Walker), it may mean seeing the surviving Avengers in their home attire most of the time.
With this thought in mind, it probably gave Eric Daman more to work with rather than attempting to reinvent the superhero costumes everyone already finds familiar. MCU fans may soon find out Sam and Bucky dress very chic when not out battling massive threats to the world.