'The Family Chantel': Why Chantel Says Her Brother Royal Is Being 'Controlling'
The Family Chantel is back with an all-new season, and the drama is already heating up. Chantel Everett's brother, Royal, has moved back home to Atlanta, and he doesn't come alone. He brings his new wife, Angenette, with him, and it looks like this new dynamic is going to bring the drama along with it.
In the premiere episode of season 2, Chantel invites Angenette out to a club with her and her sister, Winter, along with her friends. Royal asks if Angenette wants him to come and get her before they even get to the club, and he actually shows up to take Angenette home.
Chantel Everett's brother has a new wife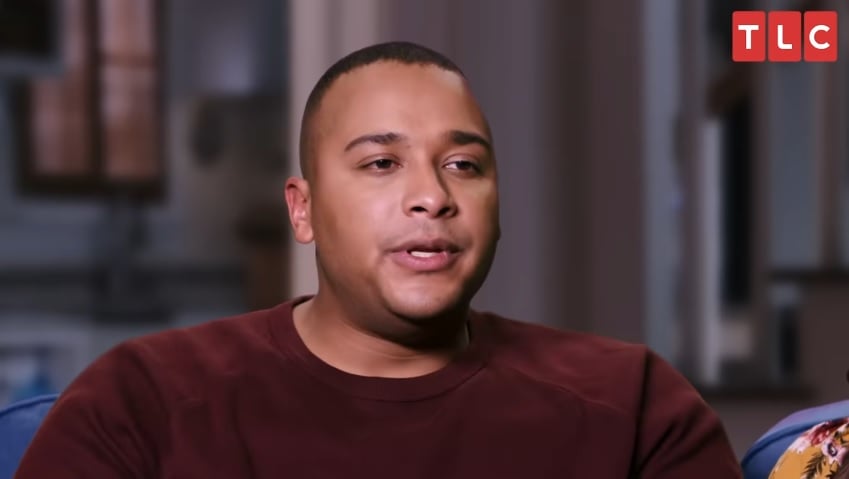 Royal and Angenette met online, and Royal eventually went over to meet Angenette in the Philippines, where she's from. He ended up proposing on his first trip over, and he's traveled there twice. They are now together in the United States thanks to the K-1 visa process. Chantel says they married just a week after Angenette arrived, even though they technically had 90 days to make things official.
Why Chantel says her brother Royal is being 'controlling'
Chantel invites Angenette out for a girl's night with her sister, Winter, and her friends. Chantel, Winter, and Angenette get ready together and do some pre-gaming at Chantel's house. On the way over to the club, Chantel asks Angenette if Royal texted her, and she says he asked if he should come and get her, yet they haven't even arrived to the club. Chantel asks her if he doesn't like her going out so late, and Angenette says that's the case. Clearly, Chantel feels that Angenette should be able to "go out" and do things without Royal being around 24/7.
"Winter and I invited Angenette out because we want to get to know her," Chantel tells the cameras. "But I feel like Royal's being a little controlling. Angenette should be able to go out, and not just with him, with whoever she wants."
Royal actually shows up to the club
RELATED: 'The Family Chantel' Sneak Peek: Chantel Reveals Whether or Not She Will Help Pedro Bring His Mother and Sister to the United States
They get to the club, and things start to loosen up when the drinks get passed around. Everyone appears to be enjoying themselves, including Angenette, who admits that this is her first-time drinking hard liquor. She gets into it eventually, and has a good time with Chantel and everyone. However, Royal shows up saying he's there to get Angenette.
"I did not expect it," Chantel says to the cameras in regards to Royal showing up. "He's never done this with any of his girlfriends. There's just some things that are not adding up."
Chantel tries to convince her brother that everything is fine, but he says that "it seems" like Angenette "might be a little too intoxicated."
"I feel like Royal just did not want her to be out in any environment where there would be other guys," Chantel continues. "Maybe he's insecure about her looking for another guy."
Chantel heads outside, where she meets up with her brother and Angenette, asking why he showed up to the club. Royal says they are cold, and "it's time to leave." He said he came "just in case anything bad happened."
Royal says they are leaving, and she can come as well, but Chantel isn't having it. she goes back into the club, and they part ways.
"It seems like Royal feels like he needs to keep a close watch on Angenette," Chantel says. She goes on to reveal that Royal told her something when the couple first got together. She says that her brother disclosed that Angenette was "romantically messaging other guys that were also in America," according to Chantel.
We'll have to see where this could all lead in the future for The Family Chantel.