'The Fault in Our Stars' Could Crush Cruise's Comeback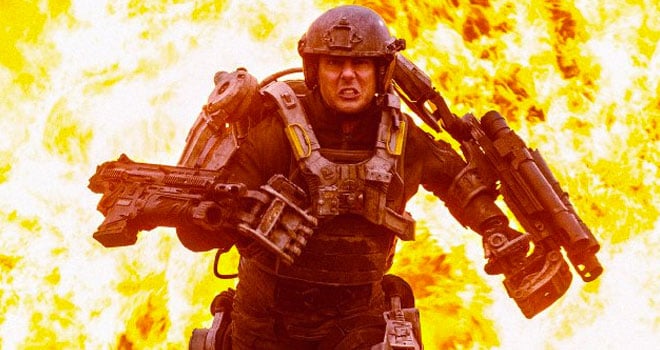 This weekend at the box office, Tom Cruise will attempt a comeback with the war movie Edge of Tomorrow while new teen sensation Shailene Woodley will draw a younger crowd starring in the adaptation of the young adult novel The Fault in Our Stars, as both films stand to push Angelina Jolie's Maleficent out of the top spot.
Disney's Maleficent was released last weekend, making over $69 million and the biggest opening weekend ever for star Angelina Jolie. The movie performed well despite mediocre reviews — it has just a 50 percent Fresh rating on Rotten Tomatoes — due to the interest drawn by its Disney fairy tale subject matter, targeting female audiences with a film carried by a strong female lead, and Jolie's return to the screen after four years' absence.
Meanwhile Tom Cruise is still trying to make a full comeback as an actor after the infamous couch hopping incident on Oprah in which he professed his love to then-fiancee Katie Holmes and the weird allegations of manipulative behavior that have come up in the wake of their high-profile divorce. Several of Cruise's past films have flopped, including Knight and Day, Jack Reacher, and Oblivion. While Mission: Impossible — Ghost Protocol did well and earned the actor praise, it wasn't enough to fully revive his career.
Unfortunately it doesn't appear as though Edge of Tomorrow will be, either, though the movie is getting really good advance reviews. The plot focuses on a solider, played by Cruise, who's forced to relive the same battle over and over as he dies and is reborn back into the war. Edge of Tomorrow currently has a great 91 percent Fresh rating on Rotten Tomatoes, with critics saying it's a highly entertaining action movie that's funny, suspenseful, and well-acted. The reason the movie might not bring Cruise back from his personal drama despite such good reviews is not enough people have heard about it. Advance tracking isn't looking so good as Warner Bros. dropped the ball on the marketing campaign.
The Fault in Our Stars doesn't have nearly as good reviews, but people have definitely heard of it and lead actress Shailene Woodley. The young star has been everywhere since starring in March's Divergent and is being hailed as the next Jennifer Lawrence for her quirky personality, though she hasn't yet proven she's worthy of the comparison with her acting ability.
Fault is an adaptation of the popular young adult novel by John Green about a pair of unconventional teenagers with terminal cancer who meet at a support group and fall in love. Woodley's performance has been praised while the movie itself was criticized for being a bit too melodramatic; it's a "D-Day assault on your tear ducts," according to The Chicago Tribune, but "Shailene Woodley nearly makes up for it."
Edge of Tomorrow is definitely the better of the two big blockbusters coming out this weekend and will certainly draw more of the older, male audience, but fans of the book The Fault in Our Stars as well as the huge and impossibly cute media campaign from Woodley and co-star Ansel Elgort could push Fault to the top this weekend.
More from Wall St. Cheat Sheet:
Follow Jacqueline on Twitter @Jacqui_WSCS